The Desanding Process Explained
Published November 23, 2020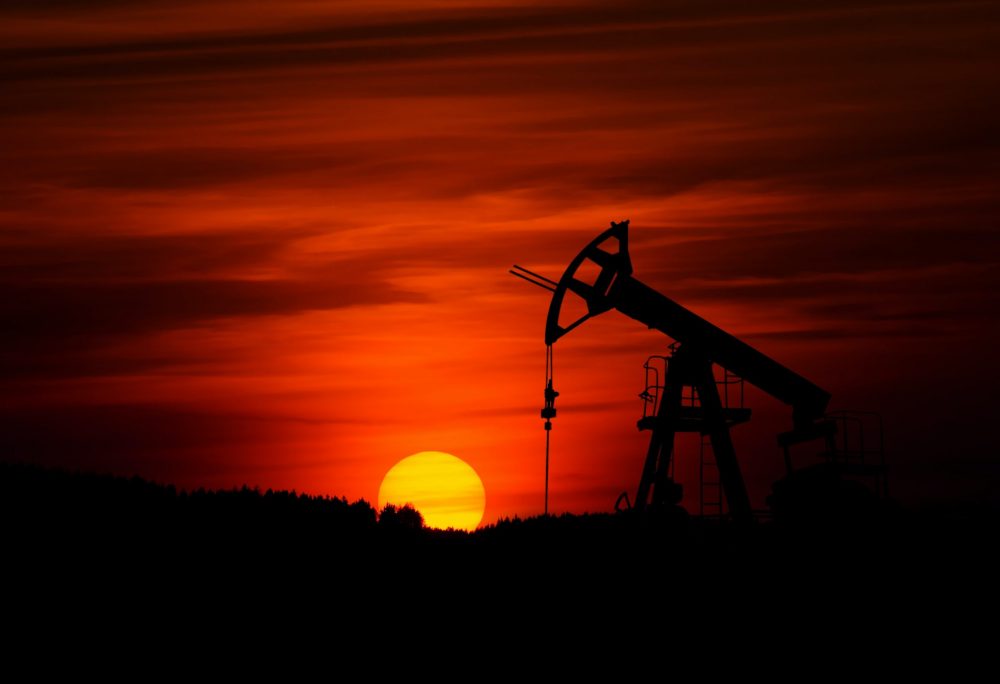 In 2010, the consumption of crude oil and natural gas represented over 57% of the world's total energy usage in that year. The rest comprised coal and then nuclear and renewables at just 13%. From 2000 to 2010, crude oil consumption has been slow growing compared to the other energy sources, at only 1.2%.
In this period, natural gas consumption had the second-fastest growth rate. Coal consumption has been growing fastest of all, at a rate of 4.0% or three times that of oil. You should consider these consumption figures in terms of global reserves of these energy materials since the lifetimes for oil and gas point to a relatively short time frame.
At just 46.2 years for oil and 58.6 years for gas, the future of these fossil fuels will not be sufficient for a more global economy. Although these figures seem to have been holding steady for the past several years, people are discovering fresh fuel resources that will more than suffice for global fuel consumption in the years to come.
The Desanding Process
Because people are finding fresh gas and oil resources throughout the world, sufficiency will allow for growing fuel consumption. Because of the higher coal consumption, driven by China since 2000, the known lifetime of global coal reserves has halved.
For over half a century now, the industry has extracted oil and gas from underground sources. These have been both on land and, even more so in the last decades, offshore. And these two oil and gas extraction methods are now very well established.
A process known as open-cast mining of tar sands works for deposits at or close to the surface. Hot water processing and flotation then releases the oil. Next, the drill bit needs to be surrounded by drilling mud. This is essential to the oil production process and has important applications for filtration.
Once the oil reaches the well head at the surface, there is more working space for any filtration. And there is a major separation requirement – that of recovering the crude oil from its mixture with the produced water.
Oil and gas wells are all over the globe, both onshore and offshore. Few industrial operations are as rough and tough as those dealing with petroleum extraction. These operations need heavy-duty equipment, because nothing is lightweight about removing gas and oil resources from the earth.
Our Valves Will Take Care of Your Petroleum Production
All aspects of oil and gas extraction are dirty or tough. Arguably, you won't find anything tougher than this application. Because of the heavy equipment required on every desanding process application, more and more of the petroleum industry has been discovering Everlasting valves. Our valves make light work of very heavy processes. In fact, in 1995, an Everlasting valve was used in the first hydrocyclone, which was deployed on Alaska's North Slope to extract seawater, sand, and other contaminants that mix in where crude oil is in low-pressure wells.
They needed a valve that was reliable, tough, and long-lasting. Our Everlasting valves are just that. They are perfect for the most remote regions of the earth and for all gas and oil extraction applications, including the desanding process. Today, hydrocyclone units have been integrating Everlasting petroleum valves into their designs and have been doing so for years.
If you are looking for exceptional solutions for all of your most challenging applications, you will find it in our petroleum valves here at Everlasting. Our valves are known for their critical-sealing applications and are just right for handling all of the slurries and sand when bringing petroleum out of the earth.
At Everlasting Valve Co., our valves are unique in that they are self-lapping, with a rotating-disc technology. Seat and disc surfaces are routinely machine lapped during manufacturing, creating a seal far better than industry standards for all shut-off and isolation valves. As the valve performs, the self-lapping action of the valve makes for the tightest seal, a requirement of valves used in the oil and gas industries, and for the desanding process.
Traditionally, separators used for separation processes in the gas and oil industries are bulky and demand high operating costs. This is why it is critical to have the right valves for a desanding process and all petroleum processes.
The range of separation process requirements for oil and gas extraction includes many aspects, such as preparation of drilling muds, purification of underground natural gas free from particles, the separation of liberated oil from sand and shale deposits, the preparation of hydraulic fracturing (fracking) liquids, treatment of all waste waters, primary, secondary and tertiary processes and so much more. All these applications can benefit from the most reliable and toughest valves on earth.
Because few operations are as rough and tough as petroleum production, every piece of equipment must be ready to perform in the harshest conditions. Engineered for exceptional performance and longevity, you won't find a better valve than an Everlasting valve. Our boiler-blowdown valves, diverter valves, bulk-material valves and process valves have replaced older components such as knife-gate valves, pinch valves, ball valves, and globe valves from other industrial valve manufacturers.
We set the standard. Severe-service applications rely on us every day. Contact us to learn more.