The Gas To Liquid Process – Explained
Published October 23, 2020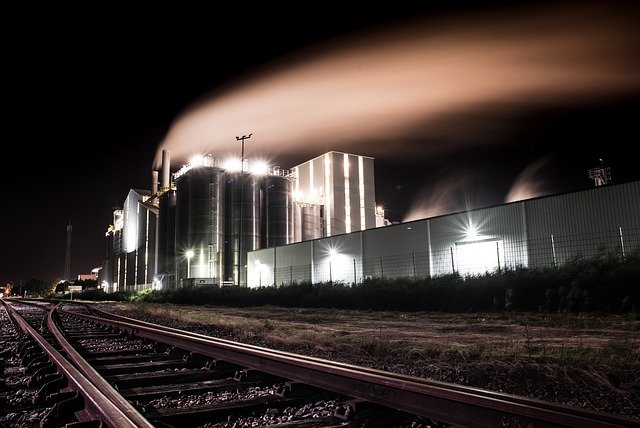 The gas to liquids process (GTL) converts natural gas into liquid fuels such as gasoline, jet fuel, and diesel. The Fischer-Tropsch synthesis (FTS) is at the heart of the Gas-to-Liquid technology when synthesis gas (or syngas, a mixture of hydrogen and carbon monoxide) is converted into ultra-clean fuels as well as value-added chemicals. '
The Gas To Liquids Process
Converting natural gas into liquid fuels is advantageous, especially when more conventional routes to market are prohibitive, such as long pipelines or conversion to liquefied natural gas (LNG) for a sea voyage. These methods are expensive, making them uneconomic.
Starting in the 1920s, the Fischer-Tropsch process was discovered for converting methane containing gas to waxy paraffins and liquid fuel. The GTL or gas-to-liquid process is a refinery process where methane-rich gases are converted into liquid synthetic fuels. This is done to produce liquid fuels, which end up being more transportable than methane.
What happens in the Fischer-Tropsch process starts with partial oxidation methane (natural gas) to carbon monoxide, carbon dioxide, hydrogen gas and water. During the process, the ratio of carbon monoxide to hydrogen is adjusted by the water gas shift reaction, while the excess carbon dioxide is removed.
In doing so, by removing the water, synthesis gas (syngas) is created. Syngas is allowed to react over either an iron or cobalt catalyst to produce liquid hydrocarbons, including alcohols. By using the gas-to-liquid process, refineries can convert much of their gaseous waste products into valuable fuel oils. When natural gas is converted in to GTL, this makes it easier for the liquid products to be exported at a cheaper price rather than converting it into LNG (liquid natural gas).
Over the decades a new generation of GTL technology has been emerging. These aspirational technologies are seeking ways for the conversion of unconventional, remote, and problem gases into more valuable liquid fuels. Today, you can find GTL plants based on the innovative Fischer-Tropsch process across the world. In the US, there is ENVIA Energy, Velocys, Waste Management, NRG Energy, ThyssenKrupp Industrial Solutions, Liberty GTL, Petrobras, Primus Green Energy, Petronas and others.
The GTL Production Process
The GTL Process Consists Of Three Stages:
In the first stage, synthesis gas, a mixture of hydrogen and carbon monoxide, is manufactured from natural gas to partial oxidation. This is where impurities are removed from the gas.
In the second stage, the synthesis gas is converted into liquid hydrocarbons with the use of a catalyst converter. This is the stage where a liquid is formed which looks and feels a lot like wax at room temperature.
The final stage is all about cracking and isomerisation, which "tailors" the molecule chains into products such as high-quality liquids of diesel, kerosene, and lubricant oil.
Today's advanced cobalt-based synthesis catalysts are crucial for the efficient, large-scale conversion of natural gas into liquid fuels and other products. Having a smooth-running operation is vital to the overall success of the entire process.
Why Valves Are Important
For all piping systems, but especially those in any refining process, valves are at the very heart of the processes. Valves play a key role in the oil and gas industries. Valves are used to:
isolate and protect equipment
control flow rates
guide and direct the entire refining process of crude oil
There are common valves which are used in the GTL refining process. Five of the most common valves used are:
Ball valves
Check valves
Butterfly valves
Control valves
Globe valves
There Is A Better Valve Than These Five Valves
At Everlasting Valve Company, our valves are tougher, more durable and more reliable than any ball or globe valve on the market today. Our rotating disc valves handle everything you can throw at them and in the refinery business that can be some pretty messy stuff. Whatever flows through them, from dry abrasive solids, to hot-catalyst handling to fluid-catalytic cracking, our valves can take it all.
At Everlasting Valve Company, we manufacture process valves, diverter valves, bulk material valves and boiler blowdown valves. Each feature a unique open-body design and a self-lapping, rotating disc which clears out and cuts away all process material. This creates an even tighter seal and lower leak rates with every pass. Our valves wear in, not out.
Our exceptional valves are not like any other you will find. Engineered for the highest-quality, for longevity and best value, our valves, all of them, will easily replace any ball valve, gate valve, globe valve or pinch valve. Everlasting Valve has consistently set the standard for the best in valves for severe-service applications across the globe.
Our specialty valves have what it takes to help you prevent productivity losses. For all your gas to liquid process valves, contact us about your specialty valve needs. Just give us a call at 908.769.0700 or email at [email protected] You may also request a quote from our online form. At Everlasting Valve Company, we look forward to hearing from you.