The Everlasting Self-Lapping Valve | Explained
01-26-21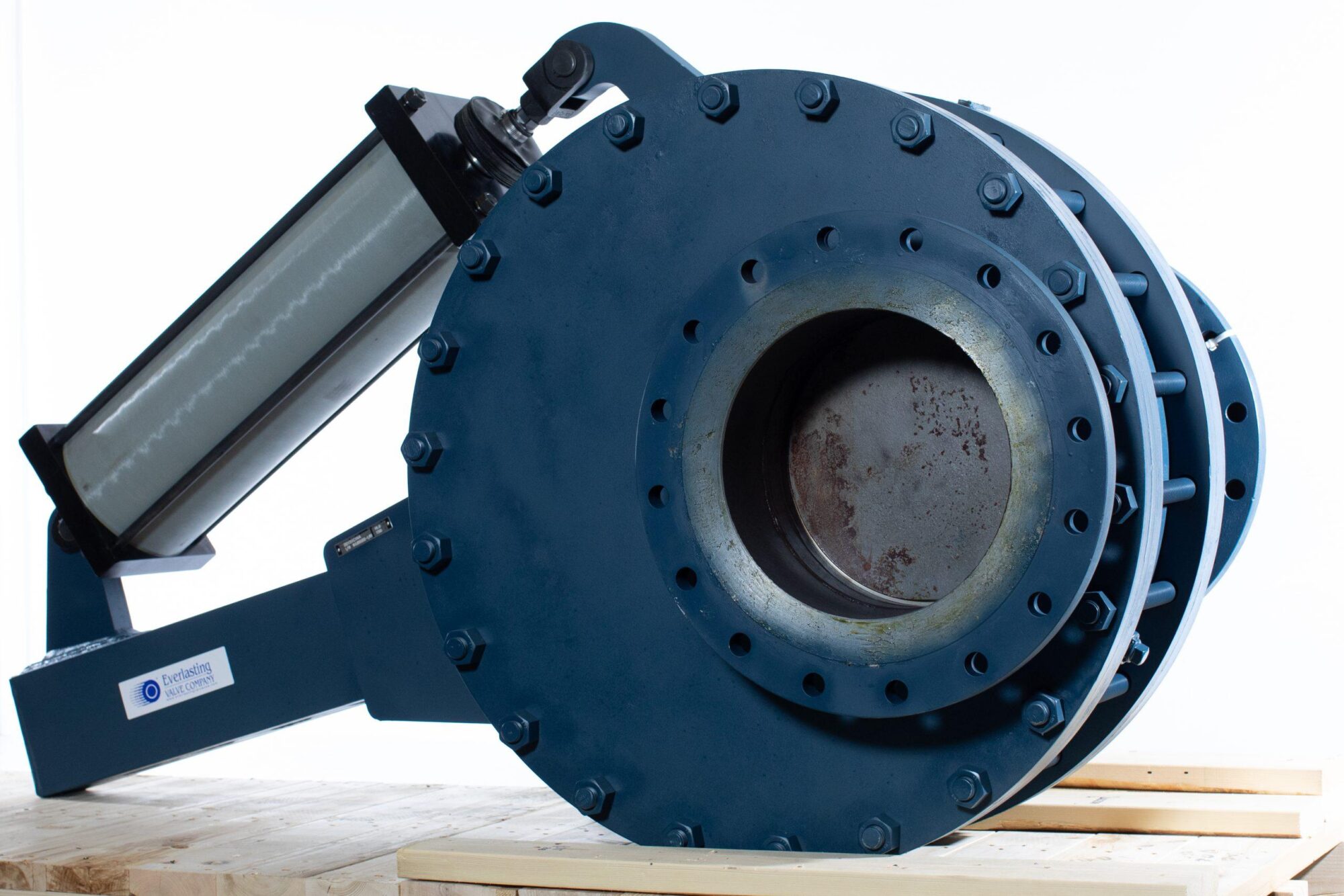 It's an accomplishment for any company to be in business as long as we have. Over a century ago, Everlasting Valve started in 1906 when Patterson Allen Engineering founded it. The world was a very different place back then, but heavy industries, such as petroleum refining, electrical grids, shipbuilding, and other heavy industries needed the most durable equipment they could find.
Focusing on solving plant problems in some of the harshest environments, our steam locomotive boiler blowdown valve was introduced in 1906. Over the years, Everlasting Valve has continued to lead the way with industrial valve manufacturing that has surpassed all other valve makers across the world.
Everlasting developed the unique rotating-disc design, which is now in all four of our special-service valves types. We have refined our designs and upgraded them through the decades. We offer you the finest in high-quality, durable, and reliable valves for any industrial environment.
Our Valves Are Better Valves
Since introducing the original self-lapping, rotating-disc valve to the world in 1906, Everlasting's valves have set the standard for industrial valves everywhere. What makes our rotating, self-lapping disc valve better than any other? Each valve offers a unique open-body design that is self-cleaning.
Every Everlasting valve rotates evenly. All process material is sheared away, so it never gets to accumulate inside the valve. They reduce wear and tear to a minimum, spread wear evenly, and do not suffer erosion issues such as you will find in other industrial valves. Throughout the years, we have upgraded, refined, and optimized all mechanisms and components in our valves. You can use Everlasting's valves to replace all ball valves, gate valves, and globe valves in many different industrial plant applications.
The original rotating-disc, self-lapping valve produces an action that renews and polishes the metal seating surfaces. This means that every time a valve is used, it wears in, not out. In harsh industrial environments, this makes our valves unlike any valve you will find anywhere.
Self-Lapping Valves We Offer
At Everlasting Valve Co., we offer four unique valves for all your industrial applications.
Process Valve
Everlasting Valve Company's process valves are the ones you want for all of your extreme environments. Our Process Valves outperform ball valves by handling the chemicals, heat, slurry, scale, and dry solids with exceptional ease. Throw the absolute dirtiest, toughest, hottest, most brutal applications at them and they will perform every time.
Businesses use our Process Valves in all types of harsh environments, including lockhoppers, pneumatic conveying systems, vessel discharge, reactor loading, and slurry applications of all types. Our Process Valves are used all over the world and will significantly reduce your downtime. This means more cost savings for you.
Diverter Valve
Our Diverter Valves are still going strong decades after being installed in some of the most challenging of settings. There is no harsh plant environment where Everlasting valves can't go. We owe a debt of gratitude to our innovative engineering teams who work right alongside our customers to develop and design customized valve features that solve the most defiant of problems. Bring us your most challenging problems and we will design a valve solution for it.
Bulk Material Valve
We designed our Bulk Material Valves to work in the most severe environments. These valves will take on dry solids, dense and dilute-phase pneumatic conveying systems for transporter fill valve, discharge, vent and filling applications, in transfer lines, under baghouses, as well in silos, cyclones, ESPs, and dust collectors. If you have been buying and replacing valves more than once a year, it's time to contact Everlasting Valve Co. Our Bulk Material Valves will replace all others with ease.
Boiler Blowdown Valves
It all began with our Boiler Blowdown Valves. Everlasting Valve Co. has continued to this day, ensuring that our valves can take on the harshest of industrial applications. Trade in your globe valves for our Boiler Blowdown Valves in all industrial steam applications. They will comfortably and reliably remove dirt and scale that could otherwise get into the valve seat and prevent proper sealing. Don't wait for your valves to fail. Turn to Everlasting for the best solutions for your industry today.
Everlasting Valve Company Is Different
Yes, we offer the most powerful and longest-lasting valves on the market today, but there is more to our company than that. When you have a problem, Everlasting will problem-solve at your side. We assess your plant environment, then look to transform our valves into the exact solutions you need for your plant environment. As a result, your valves will last longer, boost efficiencies, drive down your maintenance costs, and reduce downtime. Your days of those leaky, worn-out valves could be over. Please get in touch today to see what we can do for you.