Special Purpose Valves | Custom Engineered To Your Needs
Published March 23, 2020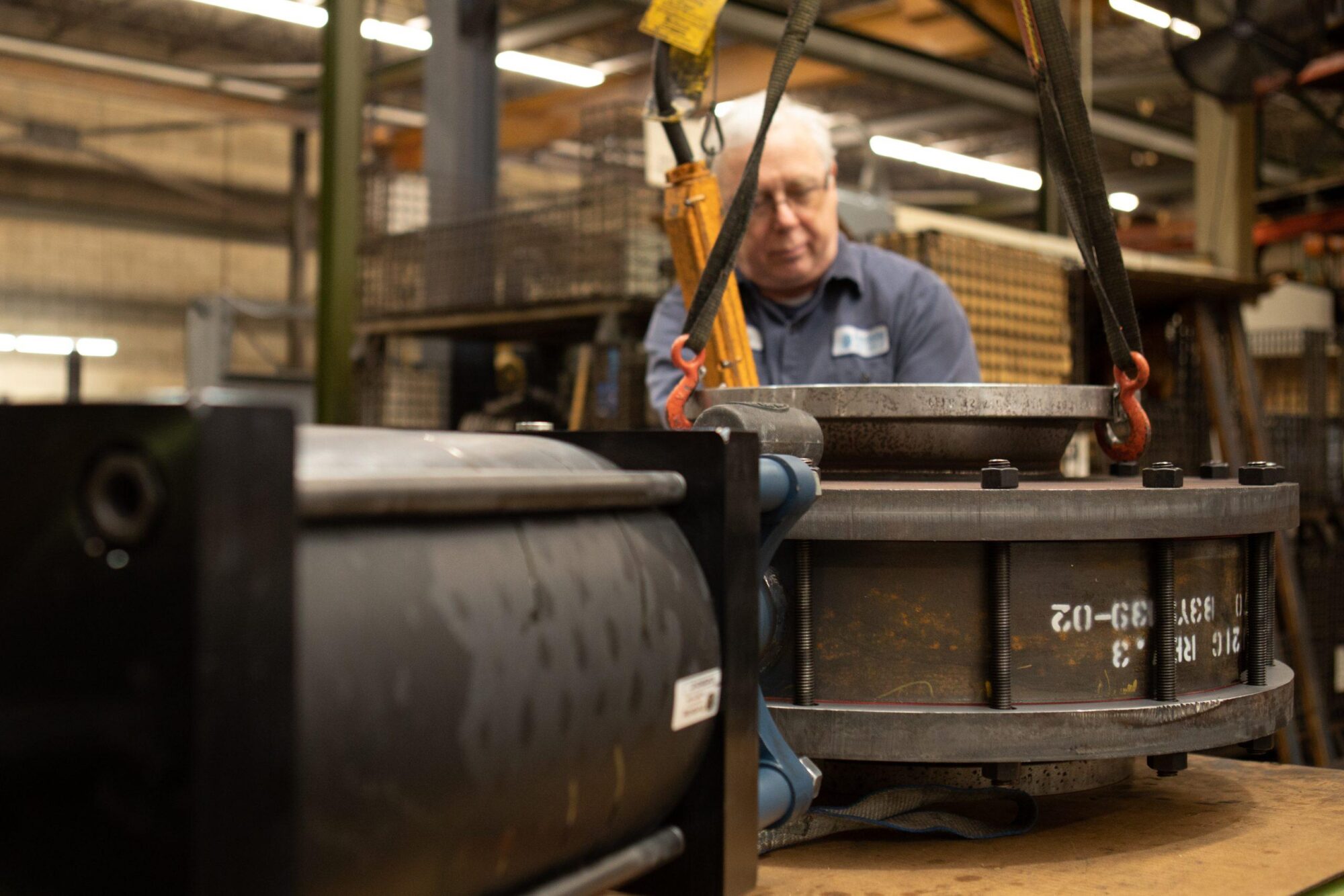 At Everlasting Valve Company, we have been producing top-quality heavy-duty use valves for over one hundred years. There is no company in the USA that has the reputation we enjoy – that of giving you quality, durability and longevity with every valve we produce. We offer four unique valve configurations to our customers and if you can't use what we have in stock, we will custom create a valve for you. Our special purpose valves set us apart.
Because of the wide range of custom valves we offer, our products can be found in many different industries, all around the globe. Our valves can be found in the following industries:
Petroleum Production
Petroleum Refining
Chemicals / Petrochemicals
Power Generation
Cement Production
Mining
Steel Production
Gasification
Recycling
Sewer Treatment
and more.
Everlasting Valves Are An Investment For Your Future
Our original self-lapping, rotating-disc valve has been in operation since 1906 and it has become the gold standard for severe service valves. What makes it unique is that each time it rotates, it creates an action that renews and polishes the metal seating surfaces. This means our Everlasting Valves wear in, not out, with each operation. This produces a more efficient use and a tighter seal. Do other valves do this? We can assure you, they do not.
Over the years, we have continued to refine and upgrade the components and mechanisms that go into each of our valves, improving them over the decades. Any of our valves can easily replace ball valves, gate valves, and globe valves in all industrial plant applications.
Why Custom-Engineered Valves Are Great Value
When you first contact Everlasting Valve Company, we will find out what you need and supply it to you quickly. Using our proprietary rotating-disc-valve technology, we can construct special purpose valves for you, if you need them.
This is what sets us apart from everyone else. We construct your valves from the ground up, once a proper assessment of your facility has taken place. Our reps are experts at getting to the heart of the matter – talking with you about any current challenges, as well as looking at your needs and requirements right at that moment.
We use this information to build custom-designed features and components that have their start in our standard diverter valves, process valves and bulk-material valves.
What Everlasting Valve Company Is All About
Our company manufactures four different types of valves that are specifically designed to meet all requirements in severe application environments. Our process valve is ANSI Class rated for handling dry abrasives and slurries to 1500° F and up to 10,000 psi. The process valve is fully customizable.
Our Bulk Material Valve is designed to handle dry abrasives in pressures up to 100 psi. It has bi-directional sealing and is made of cast iron for temperatures up to 450° F or in carbon steel only for temperatures as high as 750° F.
Our diverging/converging valve is available in cast iron or other alloys with fully customizable fabricated designs. These also handle dry abrasives and slurries.
Our steam-boiler-blowdown valves meet ASME/ANSI Boiler & Pressure Vessel Code for blow-off service. All our valves can replace ball valves, gate valves, globe valves and pinch valves in many applications.
At Everlasting Valve Company, our valve technology is second to none. It is based on an extremely flexible design thanks to our exceptionally knowledgeable engineering team. Whatever type of special need you have, we can build you special purpose valves. The development of custom-designed valves sets us apart from all other valve companies.
Occasionally, clients ask why our valves are more expensive than others they have tried. Well, if you are in the market for replacement valves, that means those 'other' valves have been tried and they failed. With Everlasting Valve Company, you are making an investment in your company's future.
We have been manufacturing severe-service valves for over a century now and we know they last longer, work better and are tougher and stronger than any valve you will find on the market today. We also know a little something about the environments our valves are going into – places where no downtime or repairs can be afforded. There are places where our valves are still going strong, 50 years later!
Everlasting Valves Company manufactures our valves right here in the USA. Our quality management system is ISO 9001:2015 certified by DNV GL. This is due to our continuous commitment to superior product quality for not just our clients now, but for everyone who reaches out to us from everywhere.
Are you in need of special purpose valves? Contact us right now and get the solutions to your plant problems underway today.