Severe Service Valves For The Toughest Environments
01-03-22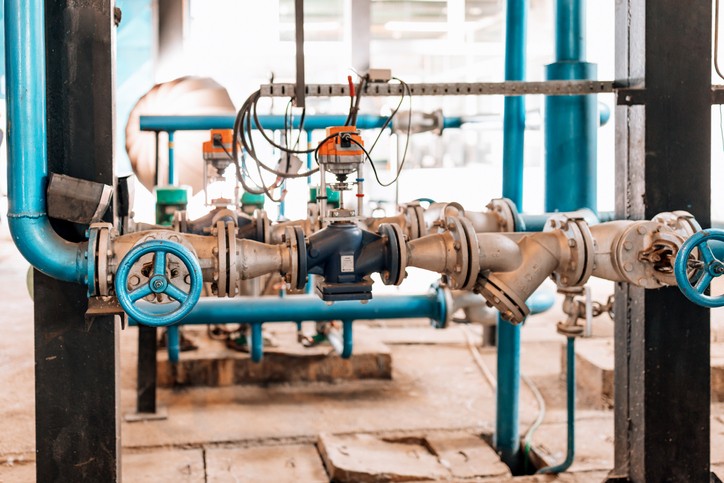 Severe Service Valves
Certain applications call for the toughest, most resilient equipment. In our industry, severe service valves are what clients turn to when they need valves that last. All Everlasting Valve Company valves fall under this umbrella.
There are generally three main types of severe service valves: severe service control valves, severe service isolation valves, and severe service check valves. While a severe service valve isn't always easily defined by an industry-standard, to us, it comes down to how it is used and what it can withstand.
Severe service valves can be used in the most challenging environments, providing quality performance for a generous duration, more so than a general-purpose valve. These valves are made of harder materials, designed to withstand temperature and pressure challenges. They are often constructed with different flow paths, capacities, and passages to accommodate severe service environments.
Critical service valve or not, any valve in these conditions needs to rise to the challenge. And it must function well in the long term. The first step in choosing the right valves is understanding severe service conditions and why they call for one of these extra-durable valves.
Our Diverse Selection of Severe Service Valves
Every system has different needs, and you need a severe service valve that matches them. Thankfully, our diverse selection of valves have you covered. As mentioned earlier, all Everlasting Valve Company products fall under the umbrella of "severe service," so our full selection is built to last.
Let's dive into our specific valves.
Process Valves
Our process valves carry decades of field-proven experience. Think of them as our "bread and butter" valve.
Process valves outperform ball valves in every context. They're resilient against slurry, chemicals, heat, scale, and dry solids. These valves carry heavy-duty businesses worldwide, found in pneumatic conveying systems, reactor loading, lock hoppers, and far more.
Diverter Valves
Diverter valves build on the foundation of process valves for a versatile, two-pronged valve. The diverter valve features all benefits of our process valves. That includes our self-lapping, rotating disc-valve technology, and an open-body design.
Where diverter valves differ is their extra opening. Our diverter valves are switchable at your command, squashing downtime. For peak production, look no further than our diverter valves.
Bulk Material Valves
Need a heavy-duty valve for high-volume projects? Consider our bulk material valves.
Bulk material valves can handle pretty much every intense job imaginable. Dry solids, transporter fill valves, and discharge all function smoothly within our design.
Unlike other valves on the market, our bulk material valves are easy to install and use. Our bulk material valves feature a separate pneumatic actuator and valve, which allows for easy transport. That makes for quite a smooth trip.
Boiler Valves
Our original valve innovation, the boiler blowdown valve has maintained client systems since 1906. That's as old as the "S-O-S" signal.
This valve originated our self-lapping, rotating disc-valve technology for the express purpose of boiler-blowdown use. Now, the tech features in all our valves.
Today, our boiler blowdown valves still offer the best severe service valve for your boiler needs. Durable and long-lasting, your boiler blowdown valve will last beyond your next boiler replacement.
Signs Of Severe Service Needs And Choosing The Right Valves
Here's what to watch for in your operations. These are signs of severe service needs. Follow this advice to determine whether you should consider a severe service valve.
Are your plant environment conditions cavitating, erosive, corrosive, high pressure or high pressure drop, high temperature, or high velocity? That is usually severe service. These conditions are often found in industries and applications like power generation, refining, chemicals and petrochemicals, mining, and manufacturing.
Each of these severe service conditions calls for certain valve features. Valves for high-pressure applications, for example, usually require thicker materials to handle the pressure. Valves for high-temperature conditions require materials that will not lose yield strength, rated to retain strength and avoid heat damage.
You can avoid cavitation in valves with careful design, directing material flow away from valve surfaces. It is possible to avoid erosion, too, by keeping materials separate from the valve surfaces. Both severe service conditions can also be helped with hard materials, designed to withstand damage.
Suppose you are working with materials like solids that leave scale, sediment, and other debris on your valves, and general-purpose valves aren't holding up to that environment well. In that case, a severe service valve may make a big difference. The same is true for highly corrosive materials, which can cause lower-quality valves to leak. Our valves handle any material handling process, from slurries to sludges to abrasives or erosive materials.
Extreme temperatures, major changes in pressure, and other difficult environments also see an excellent application for severe service valves, which will keep operations running smoothly, cut down on costs thanks to not needing so many replacement valves, and will keep both workers and the industrial environment safe from leaks or malfunctions. Our high temp valves are rated down to extremely low temperatures of -50 F, all the way up to extreme heat at 1500F.
Severe service valves can also work well in high-cycle applications, ensuring durability and longevity even when valves are in frequent use. A severe service valve is designed to open and close regularly without wearing down as quickly as a general-purpose valve. On the opposite end of the spectrum, general-purpose valves that are not opened or closed frequently may seize and falter. In contrast, severe service valves can withstand extended periods without cycling and still work well.
Have you found that your company is running through valves at a rate unsustainable for your budget or your operations? Are your valves failing to perform at the highest degree of quality that you need to be effective and turn a profit? If so, it's likely time to take a look at what severe service valves can do for you.
The Benefits Of Severe Service Valves
Of course, severe service valves work to save you money, as outlined above. The simple act of replacing valves with equipment designed to withstand hostile environments means you will not be spending as much money regularly. Our valves may represent a slightly higher investment upfront, but their longer lifespan means you will save money overall.
All our valves feature a self-lapping, rotating disc design. The rotating disc renews and polishes the valve's metal seating surface, ensuring these valves wear in instead of out. Even in the harshest work conditions possible, the harder our valves work, the more efficient they become.
The valves have a self-cleaning, open body design. Together with a lever arm and disc, this ensures particulate cannot create clogs. As the rotating disc moves evenly, it shears away any material that does accumulate, spreading wear evenly.
Our valves can replace gate valves, ball valves, and globe valves. If there is a valve you need and one of our existing products will not suit the situation, we're proud to offer custom valves. Our team uses our proprietary, proven technology to construct something perfectly suited to your needs, complete with a site visit to see how the valves will be used. Of course, there's a reason our valves are called Everlasting! They retain their quality and durability for decades. We are here to evaluate and fix any valve we have manufactured on the rare chance that a valve needs repair.
You will also benefit from more confidence in your valves, and thus your entire operation. This translates to greater confidence for your clients. You can keep that same confidence in your operations' safety, which is meaningful for your staff. It can rest assured that safety is a priority for your business thanks to your investment in the strongest, most reliable valves on the market.
Severe service valves give you the most value for your dollars, paying off in more ways than financially. A good choice in valves means your company has equipment that works better, lasts longer, and is safer for your company, staff, and the environment. With Everlasting Valve products, you can take a proactive approach and make the most of your resources, even in the harshest industrial environments.
You can see the difference of Everlasting Valve Company's severe service valves first-hand through our comprehensive evaluation and quotation process. If you need a custom valve, we will be pleased to come on-site to find out more about your environment, your needs, and your challenges to fabricate the perfect severe service valve for your needs.
Simply put, severe service valves give you the most value for your dollars, paying off in more ways than just financially — a good choice in valves means your company is set up with equipment that works better, lasts longer, and is safer for your company, your staff, and the environment. With Everlasting Valves products, you can take a proactive approach, and make the most of your resources even in the harshest industrial environments.
How Much Do Severe Service Valves Cost?
The price of our severe service valves varies based on several factors, namely type, and size of valve. We give personalized quotes to all our customers, so please reach out if you have any questions.
Just like our prices, our quote return time changes per order. We can usually quote boiler valves, for example, nearly immediately. Larger, more complex valves, however, may take up to several days for a returned quote.
A Long-Term Investment
Our severe service valves are a long-term investment. Where other valves fail, ours thrive for decades. Some Everlasting valves have even been in service for over 50 years. We don't build our valves to fail. If they do, however, we'll be happy to evaluate and repair whatever went wrong. Although our valves should last you years, we'll fix them to last longer if needed.
Why Work With Everlasting Valve Company?
If you know you need severe service valves or suspect that it could improve your operations, there is no better source than Everlasting Valve Company. Our company started with a focus on solving severe service needs, back in 1906. We developed a steam locomotive blowdown valve and continued to innovate, using that rotating-disc design to create more valves for more severe conditions. We have always been devoted to ensuring companies can continue to produce in challenging situations, which is why we're known for quality, durability, and longevity.
Everlasting Valve Company works as your partner, and not just a supplier. When your business succeeds, it is our success too. And we take the time to make sure our valves will help you reach your goals. We want to know your challenges, plant environment, and future plans so we can tailor our valves to you.
We have always been a family-owned organization with American-made products, but our products are used worldwide. When you join our list of happy partners, you will never need to worry about broken, worn-out valves again. Think of what you can do with all of the time and money you will save!
Our Everlasting Valve team is looking forward to working with you for all of your severe service valve needs. For a quote on process valves, bulk material valves, or diverting/converging valves, you can fill out our form here. For boiler blowdown valve quotes, head here, call our office at 908.769.0700 or email us at [email protected] for more information about pricing and availability. We're looking forward to working with you.