A Reliable Wastewater Valve Replacement
Published June 17, 2020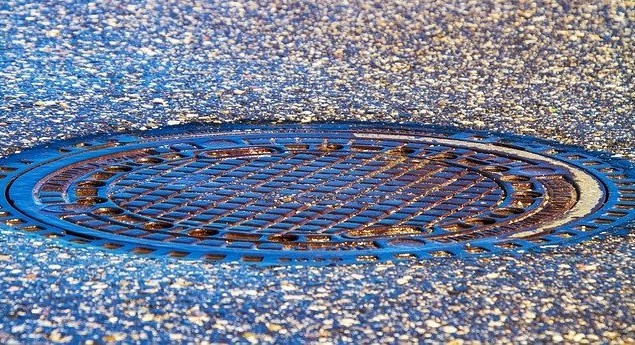 Conventional wastewater valves cover a wide range of products, including gate valves, check valves, and knife valves. They are used for critical purposes like isolation, modulation, and have to operate in challenging conditions. Wastewater valves encounter varying flows, pressures, and temperature, as well as chemicals and materials that can be corrosive or abrasive.
These typical wastewater valves are often rubber sealed, leading to a common problem: leakage, thanks to built-up sediment and wear and tear that negatively impacts that seal. Knife gate valves often leak at the seat or top gland, and jam up with solids creating unreliable actuation.
Every time a seal fails or a valve ceases working properly for other reasons, it means wastewater facilities have to stop everything to repair or replace the faulty valve.
Unnecessary maintenance of wastewater valves greatly diminishes your operating capacity and profitability. On the flip side, high-quality valves improve plant efficiency, reduce the cost of powering equipment, and cut down on, or completely mitigate unplanned downtime and all of its costs.
How Everlasting Makes The Best Wastewater Valves
Our valves take over completely from conventional gate valves, check valves, knife valves, and other valves found in wastewater environments. They offer a more reliable replacement for these typical products that leak, jam, and ultimately give up, causing all kinds of problems. That's because our valves are unique, designed specifically for severe service of all types.
Way back in 1906, our company was founded on the basis that industrial valves should be tougher than the applications and environments they serve. We took that idea and built on it for over a century, innovating our set of special service valves that all feature a unique self-lapping, rotating disc design.
Each one of our valves is engineered for performance, longevity, durability, and lifetime value. The valves all feature an open body design, allowing particulate and other materials to flow through. The rotating disc displaces any unwanted solids, abrasives, or otherwise challenging matter, and as it self-laps, it cleans the seat, tightening the seal. Of course, our valves come from our American-based factory with a wide seat and top-rated sealing disc, so you are starting with something great that only gets better with use. That is a lot different from what you will get from a wastewater valve that may promise to work well but ultimately and inevitably wears out over time.
Our valves are engineered for long-term durability. This is a key difference in what we offer compared to other valve companies.
In wastewater applications, valves often remain dormant until they are needed for a critical purpose. It is understandably difficult to find a conventional valve that can function like this, operating dependably even if it has been inactive for weeks, months, or even years. But with our commercial water valves you can trust that they will work as well, or better than the first time, every time.
Some of our valves have been in service for multiple decades, without signs of giving up. Everlasting Valves product outperform and outlast, which is why our valves are so sought after across countless industries, applications, and companies.
Customizing Our Valves To Your Needs
While our valves are suitable for many different applications straight out of the box, we understand that many of our clients have unique needs. We are pleased to work with every client as a partner in problem-solving.
We work to understand your plant and what you need valves to accomplish in your facilities, along with what issues you are currently facing with the valves you have. We take a hands-on approach, talking to operators and investigating your efficiency, downtime, and maintenance costs.
Then, we innovate and engineer a wastewater valve that is perfectly tailored to your company and your plant. All of the work is done in-house in our South Plainfield, New Jersey facility, so you can rest assured that you are getting American-made quality every time you work with Everlasting Valve Company.
Of course, our valves cost more than conventional valves, whether you choose a stock product or go for a custom design. But that cost translates to lifetime value. When you don't have to replace or repair valves, or deal with downtime and lost productivity, that initial cost is well worth it.
Whether you choose a stock Everlasting Valves product or have our team design and manufacture custom wastewater valves for your plant, you can say goodbye to leaky, worn-out valves and say hello to value.
Find out more about our wastewater valves. Contact us today for details, or to submit a request for a quote or a customized valve. You can also call us at 908-769-0700 or email [email protected].