Commercial Water Valves – Everlasting Boiler Blowdown Valves
Published September 30, 2020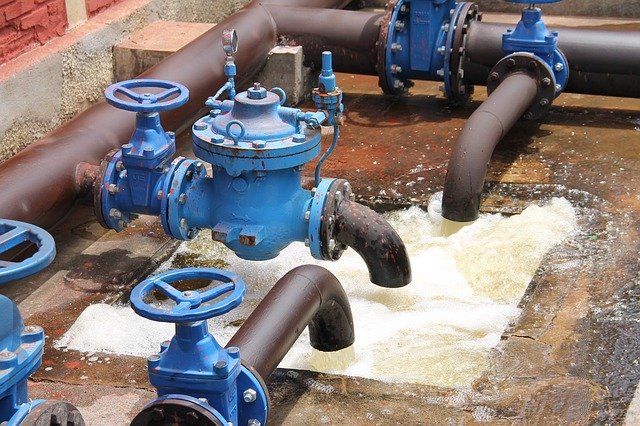 In any commercial or industrial setting, you want the best in commercial water valves. If you have tried others previously and had to shutter operations while repairs were made, you know how important it is not to scrimp. That certainly applies to boiler blowdown valves.  Every time you have to shut down your operations to replace a blowdown valve, however, you pay for the new valve and for the downtime, whether planned or in an emergency when a low-quality valve inevitably fails.
It also impacts your customers, with 46 percent of companies surveyed saying they couldn't deliver services. Most companies, unfortunately, take a reactive approach to their equipment, rather than proactively investing in equipment with longevity like commercial water valves that are built to last.
According to recent research, unplanned downtime has a negative impact on companies. Research also shows unplanned downtime can cost a company as much as $260,000 an hour. Additionally, 81% of respondents replied saying one hour of downtime cost their businesses over $300,000 and that 33% of respondents said a single hour of unplanned downtime cost their firms between $1 – $5 million. Fortunately, you won't find better, more reliable hardworking boiler blowdown valves than those we have right here at The Everlasting Valve Company.
Unplanned downtime in manufacturing leads not just to problems with labor overhead, but with engineering complications, and maintenance disruptions on a larger scale. The last thing you want for your business is equipment failure. When looking for commercial water valves, you must understand how vital they are to the overall process in any industrial operation. When it's time to make those upgrades to your equipment, many issues will factor in – you want the best benefits not just for your company, but for your budget, and how all of it will affect your customer base. We can help by providing the best valves for your industry.
How Everlasting Boiler Blowdown Valves Work For You
Unless you have a consistently great commercial water valve running your operations, then you know how scale, sludge and corrosion quickly builds up inside those components. Without a functional boiler blowdown system, equipment is subject to all manner of buildup inside. Sludge buildup, corrosion in the form of solids and major scale all will lead to pressure valves failing, low water conditions, and water hammers, which damage equipment.
Having a good boiler blowdown system and having it checked regularly is one thing. Having the boiler blowdown valve system you can rely on is better. You want commercial water valves to work every time. And with our Everlasting commercial water valves, now you have the reliability you can count on.
At Everlasting Valve Company, we manufacture process valves, diverter valves, bulk material valves and boiler blowdown valves, which are used as commercial water valves. All of our valves are specifically built for the harshest of industrial conditions. And they withstand high temperatures, impurities, and the most challenging of pressures.
All boiler blowdown valves that we manufacture are available in quick-opening, slow-opening, straight and angle configurations. They are perfect in surface blowdown, steam-boiler blowdown, water-column drain, shut-off and stop valve applications. Additionally, today's technology has made it possible that all of our valves to be self-lapping, and they are rotating-disc valves. This self-lapping technology was first invented exclusively for our boiler blowdown applications, because it handled the sludge and slurry buildup as well as high temps and pressure produced by the boiler.
Now with our boiler blowdown valves, it is no longer necessary to replace valves every time your boiler is taken out of service. Because our valves last so much longer, they will not need replacement and your downtimes will be significantly reduced and production costs maintained. With our self-lapping, rotating valves, the rotating disc slides across the valve body and removes boiler scale and all other impurities that buildup, even the thickest of slurry. With each turn of the disc, as the surface is cleared, this action cleans and polishes the valve, which actually makes the seal tighter and not looser with every rotation.
Because our commercial water valves, also known as boiler blowdown valves have an open body design, particulate moves freely through instead of accumulating in all of the valve's moving parts. This ensures that the rotating disc works to displace any type of sludge or slurry near the valve seat. You wouldn't think it, but our valves wear in, and they don't wear out. If all you have been accustomed to are globe valves that you have been using as commercial water valves, they will inevitably push debris into the valve seat. This will eventually cause not just buildup but a backup and failure.
When it comes to commercial water valves, don't look any further than The Everlasting Valve Company. They are built to last. For more information, download our boiler blowdown valve brochure here. 
Make The Best Investment In Our Commercial Water Valves Today
When you invest in our commercial water valves for your boiler blowdown process or other applications, you are ensuring that your company is not in the same situation as those losing revenue and customer loyalty, thanks to downtime. While our valves may cost more than the globe valves you may be used to buying and installing, that's because they work better, for much longer. You will quickly see a return on your investment with Everlasting valves.
Let us become your partners when it comes to researching and investing in your next commercial water valves. Our valves are the best you will find anywhere and we stand behind all of our products. Just ask our satisfied customers who have been with us for years.
Fill in a request for a quote online to start the process or get in touch with us directly for more information. You can also email us at [email protected] or call 908.769.0700 to reach a team member.
We are always happy to answer questions. We look forward to working with you to find the right solutions and otherwise providing the prompt and courteous service you deserve. Let us and our valves get to work for you today.