Ball Valve Replacement: Invest In These Valves To Save Time and Money
Published November 19, 2020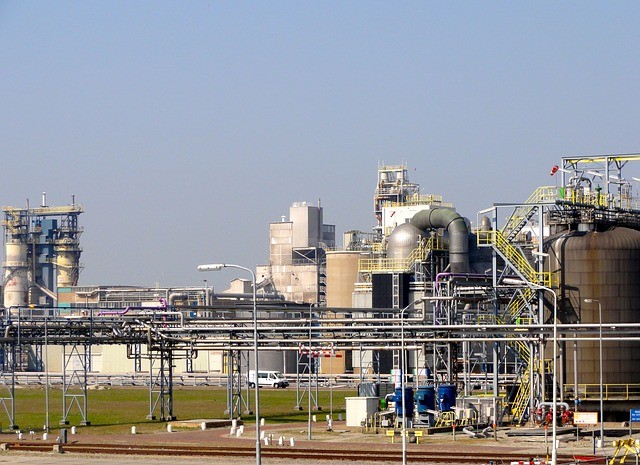 If your plant environment has been using ball valves and replacing them regularly, there is a better way. At Everlasting Valve Company, we have been designing and manufacturing valves for all industrial solutions. Our valves are tougher, stronger, and last longer than any valves you may be using now. We are your ball valve replacement company.
Ball Valve Replacement
How often does your company find itself replacing valves? For many, it's happening all too often. Whether you are regularly scheduling outages or shutdowns to deal with batch ball valve replacement or you're experiencing unexpected and unscheduled downtime when a ball valve breaks, it's impacting the profitability and productivity of your plant.
Frequent ball valve replacement and repair is costly. Even when you're buying cheap, mass-produced valves, buying them in bulk thanks to regular breakage or wearing out adds up. When you are dealing with ball valve replacement every month, or even more frequently, it's time to consider something different.
Everlasting Valve Company has the solution you need to every ball valve replacement problem. Our valves are made to last longer, saving you time and money. The total cost of ownership is low with these valves. You receive high-quality valves that have lasted for years in challenging environments. Once you've invested, you can set it and forget it. You can leave the valves to do the work you need without requiring repair or maintenance. Here's how our valves work, and what they can do to transform your ball valve replacement situation.
What is a Ball Valve?
Industrial ball valves are a form of a quarter-turn valve. Ball valves are designed with special measures that permit only a 90-degree rotation, necessary for opening and closing the valve. There is a pivoting ball inside that directs the flow of whatever comes through it. Ball valves are usually very durable and reliable. They will close securely even after many uses. When you need a valve for shutoff and control applications, a ball valve is a great choice.
Compared to a gate valve, the ball valve has very little resistance to whatever is flowing through it in the fully open position. Like a gate valve, the ball valve is generally in the fully open or fully closed position.
Because ball valves have a flexible ease of operation, and also tend to be versatile, they are excellent in many industrial applications. The valve body is typically stainless steel or brass as well as PVC or CPVC. Body styles differ. You can find ball valves in a 3-piece design or a 1-piece design.
Applications for Ball Valves
Ball valves are excellent for flow as well as pressure control and shut off. They do well with corrosive fluids, normal liquids, slurries, and gases. For all applications in the oil and gas industries, ball valves are everywhere. You can also find many in manufacturing sectors, such as chemical storage or power generation.
Why Everlasting Valves Are Better
Ball valves, like all valves, wear out over time. They fill with particulate, clog up, or no longer give you a tight seal. Organizations need to be replace them, which means stopping production, which means downtime. When looking for a good ball valve replacement, don't invest in the same company again. There is a better way.
Using Everlasting Valve's rotating-disc-valve technology, our valves give you design solutions unlike any other. All of our valves – including process valves, diverter valves, bulk material valves, and boiler blowdown valves – feature a unique open-body design. The body is self-cleaning as the lever arm and disc churn out particulate that usually sits there and clogs up other valves.
Our valves get tighter the more they are used – they wear in, not out. Over the years, we have refined, upgraded and optimized the mechanisms and components on which our original severe-service valve was constructed. Don't just take our word for it. Once you contact us, we come out to your site and evaluate your operational environment. From there, we can build you custom-designed valves specific to your plant's operation.
Everlasting Valves As Your Ball Valve Replacement
Our valves are stronger and more durable than any ball valve you can find on the market. Our valves aren't ball valves themselves, but rather a self-lapping, rotating disc valve with a unique open body design. They clean and maintain themselves through use, improving their seal over time. The rotating, self-lapping disc clears away process material.
How does this work in terms of ball valve replacement? Our Everlasting Valves team takes valve replacement seriously, understanding that this is an investment for your business and that you want your equipment to serve you well. We believe in our products and their transformative effect for companies struggling with valve replacement costs, which is why we take a hands-on approach. Our team will become your partners in troubleshooting valves, assessing your plant and its issues around valves and ball valve replacement. We work to ensure our valves suit their intended applications within your industrial environment.
Everlasting Valve Company products are easy to use as process valves, diverter valves, bulk material valves, and boiler blowdown valves. We've worked in industries like cement production, power generation, petroleum production and refining, chemicals and petrochemicals, mining, steel production, recycling, and more. If you don't see your industry or application listed, don't worry. If it involves a ball valve, we can replace it with an Everlasting Valve product.
Our engineers are highly skilled and ready to design and create custom valves. We can come to your place of work and discuss custom valves that are ideal for your application. We can also modify existing Everlasting Valve products if you discover that they could be tweaked to be more effective for the way you use them.
We have many examples of Everlasting valves working in real-life situations like yours. If you're looking for reassurance that our valves truly will work for your ball valve replacement needs, get in touch with us. We're happy to share our information, our ideas, and our expertise.
Why Invest In Everlasting Valves?
We understand the temptation to buy cheap valves as you need them. It may feel like a small amount of money every time you make the purchase, but it's easy to lose track of exactly how much you are spending. When you add it all up, however, you will probably find that those cheap valves are costing you more than you think. The cost of cheap valves is not only direct but indirect when you consider the cost of downtime caused by the need to replace and repair equipment.
Many cheap valves and their materials are sourced from places with low quality requirements. The lack of integrity of those cheap valves is why you are dealing with ball valve replacement too often. They're made of inexpensive materials that will not last the test of time, nor stand up to tough, demanding environments. When you buy cheap valves, you're sacrificing quality. The cost of replacing those valves as well as taking your plant offline and bringing it back online again may persuade you to try Everlasting Valve products that will keep your plant running with great results.
Think of our valves as an investment. For all your ball valve replacement issues, let Everlasting Valve Company talk with you. Our valves work harder, last longer, and are stronger than any valve on the market today. If you have questions or need more information before requesting a quote or customized valve product, we're here to help. We want to let you know how Everlasting Valves can transform your business for the better. Reach out today. Give us a call at 908.769.0700 or email us at [email protected].