Custom Valves
Published November 1, 2019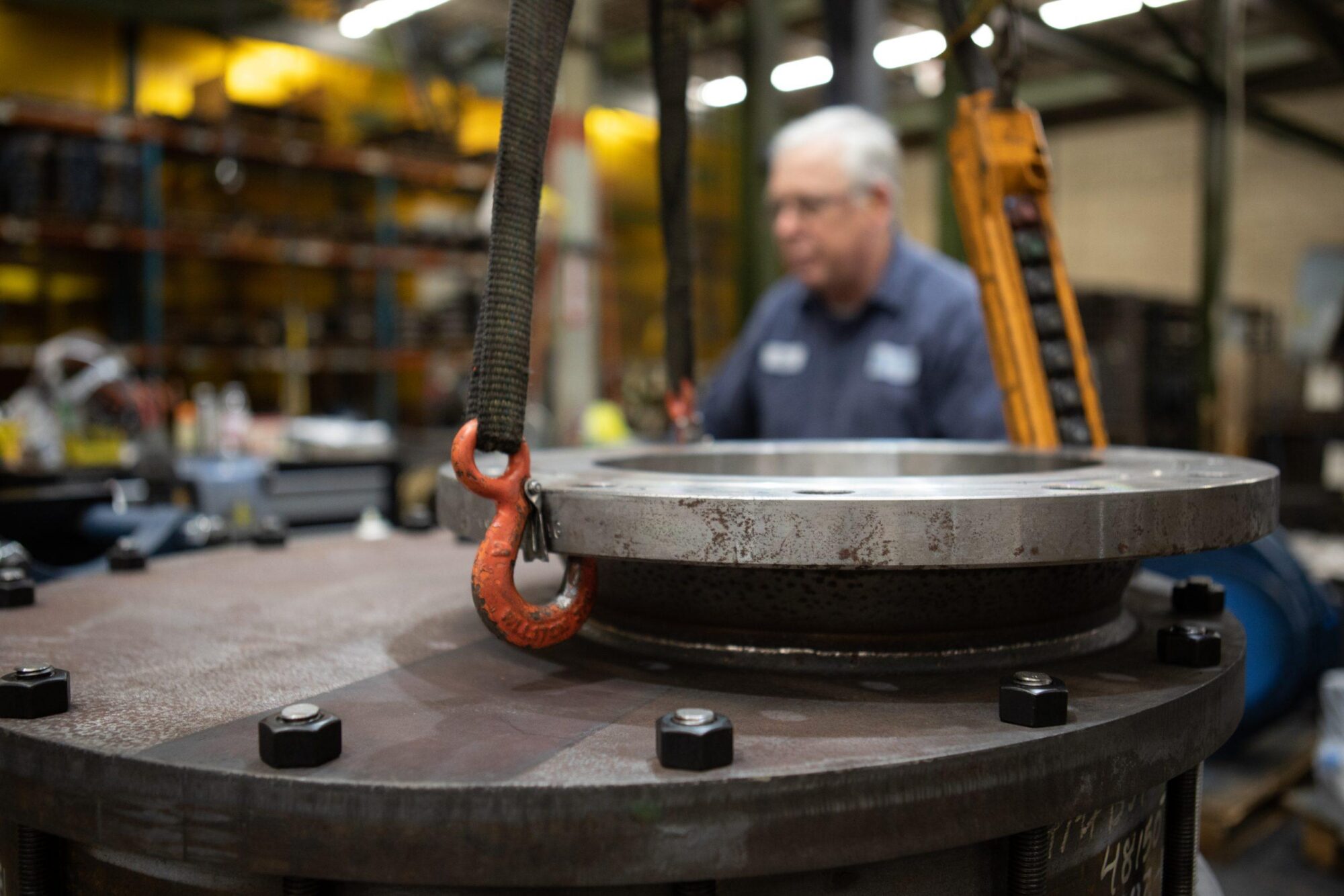 Everlasting will come to you to create custom valves to fit your system
Everlasting Valve Company is known for quality. Our products are renowned for their high-quality, durability, and longevity. We are the valve manufacturer you want on your side when things go wrong. Our goal is to see that your company operations run smoothly.
Over the years, our company has been producing the best in industrial valves. Our American-made products, of which we are most proud, are known throughout the world. But we do not rest on our past achievements. Today's industrial valves must work harder, go farther, and last longer. We ensure that our valves continue to do just that. We process some of the best severe service valves on the market today.
Where once ball valves, pinch valves, knife-gate valves, and globe valves were the industry standard, we have replaced them with products far superior. And we specialize in creating custom valves so that you get robust valves that are perfect for your application.
Boiler Blowdown Valves
This type of valve is meant to work even when it encounters the worst of thick slurry. Harmful boiler scale and other particles are cleared out because of the rotating disc which moves smoothly across the body of the valve during operation. The post packing is self-adjusted, which reduces leakage and the need for maintenance.
Our boiler-blowdown valves are available in slow-opening, quick-opening, straight, and angle configurations. If you are looking at applications that require steam-boiler blowdown, water-column drain, shut-off and stop valves, these are the valves you need.
Diverter Valves
These types of valves will last you forever. Some of our diverter valves are still working hard decades after installation. That is because diverter valves are built on our self-lapping, rotating-disc-valve technology. The self-cleaning design of the diverter valve allows them to work longer and perform better than traditional diverter valves.
Diverter valves can be switched out quickly if needed, which means there is little to no downtime with them. Diverter valves are perfect for pumping or conveying to multiple vessels or storage silos. In applications where abrasive solids and erosive slurry are a problem, our diverter valves will keep working. With their unique open-body design, our diverter valves allow plenty of room for everything to flow through and discharge cleanly.
Process Valves
For the toughest, dirtiest, hottest jobs you've got, we have the process valves to match. It's business as usual when you employ our process valves in these harshest of environments. That's because our process valves feature a unique open-body design that's self-cleaning. The seats wear in, not out. The rotating disc glides smoothly across the body of the valve, clearing out all of the harmful scale and minute particles while cleaning the surfaces.
Our process valves are used all over the world. You'll find them in lock hoppers, pneumatic conveying systems, reactor loading, vessel discharge, and slurry applications. The performance of our process valves stands out in any harsh and difficult environment.
Bulk Material Valves
Everlasting Valve Company's bulk material valves go where you have the highest-temperature, highest-cycling, and most abrasive situations. You won't find a better performing bulk valve. Ours is built on our self-lapping, rotating-disc-valve technology, making it one seriously tough valve.
The bulk material valve features an open-body configuration, which allows for particulate to move freely. In turn, this allows the valve to be cleaned easily and all particles are expelled as the valve opens. The valve has a unique shearing action, which clears the disc face, forming a seal that only becomes tighter. This assures a tight shut-off and virtually no leaks. Because our bulk material valves perform better with each disc rotation, they are perfect for high-cycling applications. They get tougher and stronger with each cycle.
Custom Valves for Unique Applications
If you don't see what you need right off the shelf, we provide custom valves to meet your requirements. We specialize in constructing custom valves that will solve your toughest problems. Everlasting will come to you to create valves to fit your system.
It doesn't matter what type of heavy industrial valve you need. At Everlasting Valve Company, our custom valves will get the job done for you, every time. We started over a century ago and our products have been fine-tuned over the decades to give today's industrial environments the products they need.
Our industrial valves will go farther, work harder, and last longer for all of your severe-service applications. We take on the harshest of environments and win every time. From your first contact with us, we become your partner in finding the most efficient ways to make your industrial operations run smoothly.
We take the time to get to know our clients, to see your plant environment, and to understand your challenges and goals. That's just who we are. Let us know more about you and we will provide custom valves and other solutions to make your business safer, more efficient, and more profitable.