Using Everlasting Valves For Fluid Control Valves
Published October 11, 2021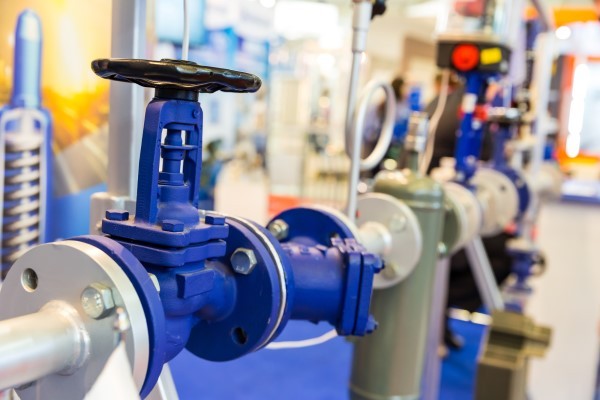 Aren't you tired of needing to replace or repair your gate valves or ball valves constantly? The constant wear-and-tear of your valves will start to wear-and-tear at your business's wallet over time!
Isn't it unfortunate that there isn't a better alternative and that this is just what everyone in your industry deals with and bears? Well, actually, there is a better alternative!
Everlasting Valve Company offers a patented design that is ideal for critical-sealing applications that demand low-leak rates. Our fluid control valves solve the issues from which gate valves and ball valves suffer.
If you are trying to decide how to choose fluid control valves, let us explain why Everlasting Fluid Company should be your go-to pick.
What Makes Everlasting's Fluid Control Valves Unique?
Gate valves commonly see usage in straight-line systems with minimal restriction requirements. They have poor reliability when working with high viscosity fluids. A significant drawback of using gate valves is the slow response times for opening and closing them.
Ball valves' design makes it easy for particulate to become lodged in and around the ball mechanism. This often leads to more frequent preventive maintenances or redundant valves.
Additionally, ball valves typically require an elastomeric O-ring to seal their mechanism due to their uneven surfaces. Chemical incompatibility with the O-ring could cause deterioration and eventual valve failure.
Our valve solves these issues. Our open-body design can handle any material. We provide an innovative and original self-lapping, rotating-disc valve that businesses around the world have utilized.
The critical difference that makes our fluid control valves better than gate valves or ball valves is that our rotating disk valves do not wear out. Instead, our valves wear in and get better with use. This allows our valves to last much longer than other valve types.
Since our valve has a self-lapping metal-to-metal seat design, there is a reliably tight shutoff without concern of deterioration. You will experience reduced leak rates and unique metal polishing with each valve operation. As our valve cycles, its unique mechanism will shear and wipe away any material or debris inside. As a result, our valve can self-clean and self-maintain.
Each of our valves is designed to be able to handle high-pressure and high-temperature conditions. Our valve can stand up to even the most challenging conditions.
The uniqueness of our design makes our valves one of the best fluid control valves you can buy for your business. We offer the assurance of a tight seal that will perform better than industry standards.
Industrial Uses
A variety of industries utilize our fluid control valves. Some examples of these are
cement production
petroleum production
petroleum refining
mining
power plant operation
chemical plants
petrochemical plants
steel production
gasification
recycling
sewer treatment
Even if your business is not in one of these industries, we love the challenge of designing a solution to your unique application.
Our custom valves are each designed to your specifications and manufactured with precision. Each Everlasting Valve Company custom valve is American-made and compliant with ISO 9001:2015.
Unlike other types of valves that can degrade or erode through use, our valves clean themselves and get better the longer that you use them. Each time the valve is used, the valve will achieve a tighter seal due to its self-lapping rotating disc.
We offer a variety of fluid control types, including but not limited to
boiler-blowdown valves
diverter valves
bulk-material valves
process valves
We will make sure that the fluid control valve you purchase suits your business and your processes.
Maximum Life Cycle Profits
A lot of businesses try to stay away from new equipment purchases because they are concerned about cost. However, a decision to buy equipment should evaluate the value returned over its entire working life.
Production downtime is highly costly for your business. A severe outage could shut down your entire process. To prevent this, you need to purchase equipment that is reliable and robust.
Our valves are high quality and high performing. We have a reputation for providing durable and long-lasting products. They are also able to withstand fluctuating temperatures and are resilient against abrasive slurries.
Everlasting Valve Company can actually help your business save money in the long run. The value you will get back from our valves will far exceed the upfront cost you will pay to purchase one.
Our valves are worth the investment as they will add the most significant value to your equipment and business. You will experience lower maintenance prices and fewer replacements when using our fluid control valves.
How Can Everlasting Valve Company Help You?
Our company was founded over a century ago on the premise that industrial valves should always be more robust than their intended applications. We strive to be the company that you call when you have a seemingly unsolvable problem in the harshest of environments.
We have a highly talented team of engineers and field representatives who design each of our custom valves. A relationship with us begins with a field rep visiting your site to assess your plant's unique challenges and requirements.
We will work with you to create the perfect valve for your needs. After deployment of your valves, we will even come back and modify your custom valves further if needed. We want to ensure you have the best possible solution for resisting any harsh, erosive, or abrasive process conditions.
Contact us today and let us know about your struggles with your current fluid control valves. We will help you save money and reduce production downtime.