Oil And Gas Pipeline Valves At Everlasting Valve Company: What To Know
Published December 13, 2021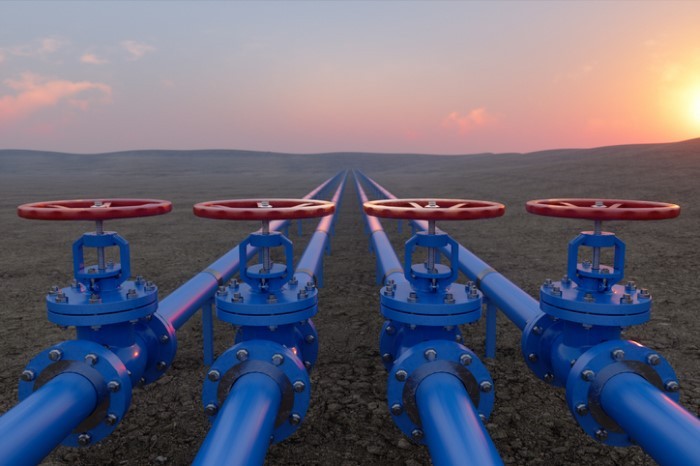 The global industrial valves market is expected to reach a value of $85.7 billion by 2025.
There are plenty of companies out there that produce many different types of pipeline valves. With all the different options available, choosing between companies and valve types can be tricky. Everlasting Valve Company is dedicated to making high-quality long-lasting products, which are some of the best available.
To find out more about the pipeline valves available at Everlasting, keep reading.
What Is A Pipeline Valve?
A valve is a device used to regulate, direct, or control flow and pressure within a system. It can be open, closed, or partially open to control the flow of fluid through a gas pipeline.
Valves are usually larger than the pipe. Because they often stick out of the ground, there are certain regulations to define the placement of valves. It is important that valves cause minimal impact in the event of a pipeline failure.
Valves are generally intended for maintenance purposes, such as reducing the amount of fluid spilled during an emergency. They also help improve the overall safety and smooth operation of a system. They do, however, add to the complexity of a system, and as such it is important they do not become a liability.
Types of Pipeline Valves
There are many types of valves, varying in design and function. At Everlasting Valve Co. there are four different types we manufacture to meet the needs of our clients.
Process Valves
These cover similar pipeline jobs to ball valves, but our process valves perform significantly better.
They use an original design made up of a self-lapping, rotating-disc-valve platform. The open-body design is self-cleaning, and the seats wear in rather than out. This means that the harder it works, the tighter the seal and the better the performance. These are designed to have reduced fugitive emissions and prevent erosion.
We have stock models suitable for applications such as pneumatic conveying systems, lockhoppers, reactor loading, and vessel discharge. Beyond this, we can customize our valves to meet certain requirements. If you can't find the valve that is right for you, odds are we can make it.
Our process valves are ANSI-rated, and as such can handle slurries and dry abrasives up to 1500ºF and 10,000 psi.
Diverter Valves
The diverter valves manufactured by  Everlasting Valve Co. are among the most durable valves in the world.
They utilize a self-lapping rotating disc-valve, and our engineers will work with you to ensure it is designed to meet your needs perfectly. Several custom features are also available for very specific applications. Our diverter valves are already in use in gas pipelines in some of the most extreme plant environments and are known to last decades!
Efficiency is always important. These diverter valves can be switched on the fly, so production is constant and uninterrupted. They also save on parts, labor, and production time, and prevent pipeline shutdown. Downstream line plugging, off-quality silos, and full fringe bins are completely eliminated.
Our design also allows free flow of media and clean discharging, massively extending the life of the valve compared to competitors. Like our process valves, these form a tighter seal with more use.
Bulk Material Valves
As with all of our valves, these are built to last. Our bulk material valves are the best performing, most durable, longest-lasting bulk material valves available.
These valves also form tighter seals with use, improving the performance with each rotation. They are incredibly easy to install, use and maintain, providing ease with a much longer life than any ball valve or gate valve.
A stand-out benefit of our bulk material valves is the flexibility. They can fit a wide variety of applications:
Dry solids
Transfer lines
Discharge
Vent and filling
Under baghouses
Silos
Cyclones
ESPs
Dust collectors
Dense and dilute-phase pneumatic conveying systems
These are the perfect solution if you find yourself replacing or repairing valves regularly and want an upgrade.
Boiler Valves
This is a time-tested valve—Everlasting Valve Co. has been producing these since 1906.
These are intended for use instead of globe valves in industrial steam applications. Globe valves can wear out very quickly in such environments as a result of dirt and scale getting into the valve seat and preventing proper sealing.
Our boiler valves are specifically designed to handle the harshest environments and do so very effectively. They self-clean, so harmful particles are removed as the valve operates.
A number of configurations are available:
Quick-opening
Slow-opening
Straight
Angle
The durability of these valves means they won't need replacing when the boiler is taken out of service, as other valves would.
Customer Dedication
Everlasting Valve Co. developed and released the steam locomotive blowdown valve in 1906. Over 100 years of experience has resulted in our valves being among the best available in the world.
We produce a number of stock valves, ready to install and begin improving your systems. Beyond this, all of our valves are customizable. If you have a specific process or system, get in contact with us. Our team are experts in valve design and manufacture, so even if you don't know exactly what you need, we'll be able to help you figure it out, and then build the exact part that you need.
The quality management system (QMS) at Everlasting Valves Co. is ISO 9001:2015 certified, ensuring our standards of the highest quality.
Our products perform, and that has resulted in many repeat customers. Some of our biggest clients include the following:
BP
Shell
ExxonMobil
Tronox
3M
James Hardie
It is rare, but our valves will sometimes require maintenance and repairs. We can repair any valve we have produced, and we can even send parts out to you if you wish to perform any repairs yourself.
Finding the Right Pipeline Valves
Whatever you need, Everlasting Valve Co. is ready to help. Pipeline valves are our bread and butter, so let us know what you need, and we will make it happen.
Get in touch with us by clicking here. We are always happy to answer any questions or provide a free quote!