High Performance Valves For Industrial Uses
Published September 16, 2020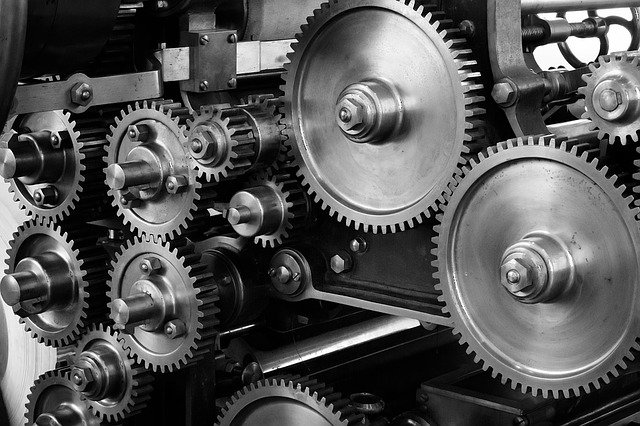 Industrial valve manufacturing has been transformed over the decades. Is your industry is in the petroleum, petrochemical, cement or power generation industries? If your work involves anything where equipment is put through rigors everyday, you know the importance of high-performance valves.
We see the challenges and complexities of severe plant operations every day. Our experts at Everlasting Valve are here to get you the best in high performance valves for your company. Once you meet with us, we are there for you as we assess your needs, see for ourselves what is required, and then we go to work. The result: customized high performance valve designs based on our self-lapping, rotating disc platform.
Our High Performance Valves Go To Work For You
For any heavy duty application, you must have a heavy duty valve. There is no alternative. Think about how much your operations will be compromised if, or when, something fails, like a valve. There's unplanned downtime, missed deadlines, and workers and schedules thrown into disarray. All you want are stress-free operations every day. We can make that happen for you.
High performance valves are found in every industry across the country and the world. In petroleum production, for instance, our petroleum valves handle it all – severe service and critical safety concerns, and every tough challenge that comes up.
In the pulp and paper processing facilities, valves must be ready for heavy corrosion as well as high pressure drops. They need to be a high performance valve every moment.
For power generation, valves must be reliable in all kinds of environments; they must hold their own without giving way in humidity or any other weather exposure. In chemical industries, there is corrosion and high pressure environments, all of which must be met by not just reliable valves, but those classified as high performance valves.
Why Our Metal Seated Valves Are Some Of The Very Best
For any severe environment application, metal seated valves are excellent in high-temperature situations. These valves will stand up to any difficult condition. In heavy chemical, petrochemical, power, cement or other heavy-duty facilities, conditions like these are business as usual. Extreme temperatures, abrasive media, and high pressures are typical.
Today's metal seated valves have turned industries around. They have taken engineering to a higher level, because they stand up in the harshest of conditions. Take a look at some of the features of metal seated valves (aka high performance valves).
They stand up in the harshest of conditions
They are the best in high temperature applications.
They have a full port design as standard, which gives you high-flow capacity and minimum turbulence.
They last longer than metal seated ball valves.
They include a perfect lapping process of disc and metal seats which ensures absolute shutoff.
The disc spring gives you a constant load of the disc to the seat.
A variety of coatings as well as surface treatments mean less corrosion and abrasion resistance.
Why Should You Invest In Our Valves?
Simple answer: because our valves are the best. They are designed to last, in every environment, for every application, in every industry. Valves manufactured by the Everlasting Valve Company are more expensive, it's true, but they will pay for themselves by never breaking down and causing downtime when you can least afford that.
At Everlasting Valve Company, we manufacture four types of valves, process valves, diverter valves, bulk material valves, and boiler blowdown valves. All are suited for the worst situations, surroundings that depend on only the best and we give you the best. No one wants to consider the cost in having to shut down operations to fix, repair or replace a valve. The investment in one of our high performance valves is well worth the cost.
All of our valves feature one unique design. Everlasting Valve products are all made with the self-lapping, rotating-disc technology that was introduced to the world by us over a century ago. Since then, we have perfected and pioneered additional innovations that make our products even better.
As you will learn, all of our valves actually wear in, not out, every time they are used. That is due to the unique technology that they are built upon. The more our valves are used, the more the self-lapping rotating-disc technology not only polishes the seat but improves the seal. With every turn. Every time.
Whatever your industrial need, we have a high performance valve for you. And our extraordinary engineering team will custom design a valve for you. For the information you are looking for, give us a call at 908.769.0700 or email us at [email protected]. You can also use our handy online quote form.
What unique challenges does your company face today? We can help you with all your heavy-duty valve concerns. Our parts will keep your operations running smoothly and for as long as you need. Contact us today and let us show you how our high performance valves stand up to every operational challenge.