High Performance Valves For Industrial Uses
Published October 3, 2022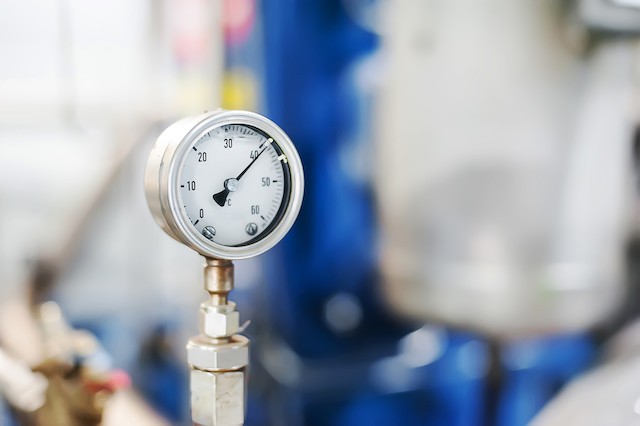 High performance valves are used in a range of different industrial processes. From petrochemicals to biotechnology, these tools have high levels of versatility. They can also be used for non-industrial projects such as the pharmaceutical industry. To put it simply, these are valves designed for more demanding environments. They're made to allow for structured methods to help with engineering processes. They must be able to stand up to higher pressures, temperatures, and chemicals compared to standard valves. High performance valves may also be known as pressure-balanced valves or in some cases, a snap action check valve. Keep reading to find out more about our high performance valves and what they have to offer.
What Are High Performance Valves?
So, what are high performance valves? Essentially, they are industrial-grade valves. These valves are for controlling the direction, and vapors of water and chemicals. They might look a little different, but they serve the same basic function. They're designed to be more durable and resist corrosion. They are also used to withstand higher pressures. In addition, they can withstand high temperatures and harsh chemical exposure. These valves are ideal for applications where fluids are transferred between containers.
Top Applications for High Performance Valves
The best place to start when looking at applications for high-performance valves is to take a look at where standard valves fall short. High performance valves can withstand everything that a standard valve can. The main difference, however, is that high performance valves for industrial uses can withstand more than other options can tolerate. They are often used in industrial processes that require a very quick and precise shut-off.  General service valves simply aren't designed to tolerate heavily corrosive materials. The same goes for anything reactant to a variety of chemicals. The first area to think of is pressure and the types of chemicals you work with. You have to also consider durability levels. Their ability to stand up to harsh conditions and the high-flow capacity that they offer are also advantages. Another area where high-performance valves come in handy is in extreme temperatures.
You would also find these valves being used in:
Offshore factories for production and manufacturing
Petroleum refining facilities
These valves help to ensure safety and workplace protections. Because of this, it's easier to locate pressure in the right areas of an industrial setup.
How Our Valves Enhance Industrial Processes
Multiple industries need some form of pressure control. Our types of high performance valves are designed for deployment in several environments. With many of our valves still being in use over 10 years after installation, our supplies mean higher quality equipment that lasts longer. Our valves provide effortless usage. They're built to respond to complex builds and abrasive solutions without quick wear. While other standard valves last for less time and require more frequent replacements, Everlasting Valve Company provides better.
Industrial valve manufacturing has been transformed over the decades. Is your industry is in the petroleum, petrochemical, cement or power generation industries? If your work involves anything where equipment is put through rigors everyday, you know the importance of high-performance valves.
We see the challenges and complexities of severe plant operations every day. Our experts at Everlasting Valve are here to get you the best in high performance valves for your company. Once you meet with us, we are there for you as we assess your needs, see for ourselves what is required, and then we go to work. The result: customized high performance valve designs based on our self-lapping, rotating disc platform.
Our High Performance Valves Go To Work For You
For any heavy duty application, you must have a heavy duty valve. There is no alternative. Think about how much your operations will be compromised if, or when, something fails, like a valve. There's unplanned downtime, missed deadlines, and workers and schedules thrown into disarray. All you want are stress-free operations every day. We can make that happen for you.
High performance valves are found in every industry across the country and the world. In petroleum production, for instance, our petroleum valves handle it all – severe service and critical safety concerns, and every tough challenge that comes up.
In the pulp and paper processing facilities, valves must be ready for heavy corrosion as well as high pressure drops. They need to be a high performance valve every moment.
For power generation, valves must be reliable in all kinds of environments; they must hold their own without giving way in humidity or any other weather exposure. In chemical industries, there is corrosion and high pressure environments, all of which must be met by not just reliable valves, but those classified as high performance valves.
Why Our Metal Seated Valves Are Some Of The Very Best
For any severe environment application, metal seated valves are excellent in high-temperature situations. These valves will stand up to any difficult condition. In heavy chemical, petrochemical, power, cement or other heavy-duty facilities, conditions like these are business as usual. Extreme temperatures, abrasive media, and high pressures are typical.
Today's metal seated valves have turned industries around. They have taken engineering to a higher level, because they stand up in the harshest of conditions. Take a look at some of the features of metal seated valves (aka high performance valves).
They stand up in the harshest of conditions
They are the best in high temperature applications.
They have a full port design as standard, which gives you high-flow capacity and minimum turbulence.
They last longer than metal seated ball valves.
They include a perfect lapping process of disc and metal seats which ensures absolute shutoff.
The disc spring gives you a constant load of the disc to the seat.
A variety of coatings as well as surface treatments mean less corrosion and abrasion resistance.
Why Should You Invest In Our Valves?
Simple answer: because our valves are the best. They are designed to last, in every environment, for every application, in every industry. Valves manufactured by the Everlasting Valve Company are more expensive, it's true, but they will pay for themselves by never breaking down and causing downtime when you can least afford that.
At Everlasting Valve Company, we manufacture four types of valves, process valves, diverter valves, bulk material valves, and boiler blowdown valves. All are suited for the worst situations, surroundings that depend on only the best and we give you the best. No one wants to consider the cost in having to shut down operations to fix, repair or replace a valve. The investment in one of our high performance valves is well worth the cost.
All of our valves feature one unique design. Everlasting Valve products are all made with the self-lapping, rotating-disc technology that was introduced to the world by us over a century ago. Since then, we have perfected and pioneered additional innovations that make our products even better.
As you will learn, all of our valves actually wear in, not out, every time they are used. That is due to the unique technology that they are built upon. The more our valves are used, the more the self-lapping rotating-disc technology not only polishes the seat but improves the seal. With every turn. Every time.
Choosing High-Performance Valves
Even though all of our different types of valves can withstand high pressures and temperatures, you want to buy the best one for your specific purposes.
Our specialty valves help to fill their roles with better resistance to durability and longevity than the competition.
Process Valve
Process control valves are used in controlling pressure, liquid level, and other industrial factors. They help to automate processes for reactor loading, lockhoppers, and slurry applications in a number of harsh environments.
Our process valves can handle the toughest applications with ease and are also self-cleaning. The seats wear in over time, meaning you'll get a better seal and performance as you use them. A high-performance PVC valve, for example, needs to close properly for an engine to perform well.
Sizes range between 1/2″ (12mm) to 18″ (450mm), and they can handle pressures between Class 50 all the way to Class 2500. Full vacuum power is 10,000 psi.
Diverter Valves
Diverter valves are designed to direct flow. You can use them to converge two lines together or split them apart. They're often implemented when you need to transport materials to multiple containers.
One type of diverter valve has a hinged disc that lets you close one of the two outlets. The other type uses pneumatic pressure differentials to control the flow of liquids.
Our valves can handle the most abrasive materials around. They can be switched on the fly and eliminate downstream line plugging and full fringe bins.
Bulk Material Valves
These industrial valves control material flow from a variety of sources, including bins and silos. You can see them utilized in a variety of environments including vent and filling applications as well as under baghouses.
Our bulk material valves feature an open-body configuration that can be cleaned as the valve opens. It clears the sealing surfaces while developing a stronger seal.
Installed in a Y fitting, you can use them to mix or stop material flow. Bulk materials can range from powders to sticky compositions, so you need a valve that can handle whatever you throw at it.
Boiler Blowdown Valves
A blowdown valve's main function is to control the concentrations of solids in the boiler. Conventional valves often erode rapidly and wear out in boilers, which is where the boiler blowdown valve comes in. High-performance valves won't break down so easily.
First made in 1906, our valve clears sludge and other impurities made inside the boiler. The valves can be opened quick or slow, straight or at an angle, and are great for blowdown and water-column drain applications.
If you're finding that your boiler blowdown valves are breaking down more than once a year, try investing in our brand. You'll save money and the hassle of constantly getting replacements.
Reach Out Today
Whatever your industrial need, we have a high performance valve for you. And our extraordinary engineering team will custom design a valve for you. For the information you are looking for, give us a call at 908.769.0700 or email us at [email protected]. You can also use our handy online quote form.
What unique challenges does your company face today? We can help you with all your heavy-duty valve concerns. Our parts will keep your operations running smoothly and for as long as you need. Contact us today and let us show you how our high performance valves stand up to every operational challenge.