Top 10 Valve Distributors In The US
Published September 21, 2021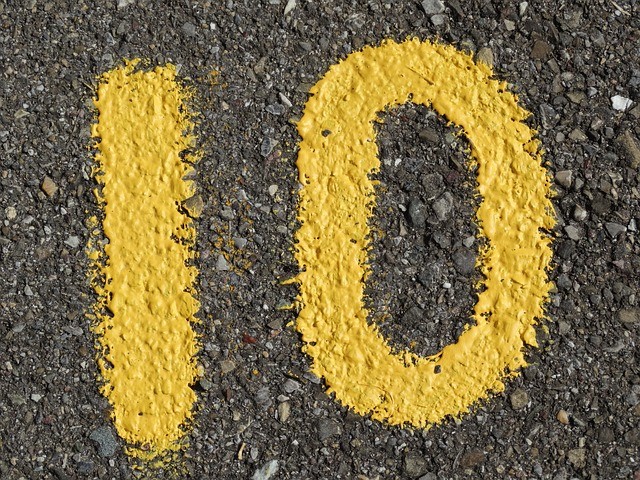 When you need a part as critical as a valve, how do you know what to buy? How do you know if you can trust the company that is manufacturing something as critical as a valve?
In the world of manufacturing, age matters. The older the company, the more reliable the product. Among the dozens of valve manufacturers and valve suppliers, we have found ten worth looking at. Keep reading to learn about the top ten valve distributors in the country.
Everlasting Valve is one of the oldest valve companies on our list. With over 100 years of experience, they have long had the belief that a valve should outlast the applications that manufacturers design it for. As a result, they create valves that can withstand some of the harshest industrial environments.
Everlasting valves improve with age, wearing in instead of wearing out. They focus on treating each problem uniquely, assessing the unique plant problem, and then brainstorming ways to transform their valves into a solution that works for customers. In the end, you have a perfectly built valve just for your problems.
Everlasting manufactures a variety of valves including process valves, diverter valves, bulk-material valves, and boiler blow-down valves. They also are the developers of the original rotating disc valve, which perfectly showcases Everlasting's commitment to innovation.
Flowserve has been making valves since 1970 from their Texas headquarters. They have a big company with more than 17,000 workers in over 300 locations across the globe.
Flowserve specializes in ball valves with an emphasis on solving complex control issues their customers have. They distribute pumps, actuators, valves, and hydraulic decoking systems.
Parker manufactures and distributes valves used in a variety of applications including refrigeration, pneumatic, instrumentation, hydraulic, and aerospace products. They have manual, solenoid air operated, motor actuated, and electrically actuated valves.
Like Everlasting, they have over 100 years of experience in the manufacturing business.
Emerson manufacturers HVAC systems, automation systems, and equipment created for HVAC and automation systems including valves. Emerson services a broad repertoire of industries including the following types of businesses:
Chemical
Automotive
Oil and gas
Mining
Marine
Food and beverage
Pulp and paper
Water and wastewater
Construction
Retail
Facility management
Foodservice
Hospitality
Energy
Transportation
Utilities
Shipping market
Their products range from measuring devices to safety systems to air conditioners to food waste disposal systems. They make a lot of products, and valves are among them.
The SSP Fittings Corp manufactures ball valves in the largest single-site facility of its kind in the valve manufacturing industry. SSP has been manufacturing valves for over 90 years. They focus on their fast service compared to the larger companies and their precision compared to smaller companies.
One of the smallest companies on the list, SSP Corp produces a variety of valves: two-way ball valves, three-way ball valves, high-pressure ball valves, medium-pressure ball valves instrumentation valves, and Trunnion ball valves to name a few.
TVI is a manufacturer representative and distributor. They specialize in thermoplastic valves. Furthermore, they target a market that requires corrosive-resistant valves.
TVI's ball valves are floating ball reduced port valves and trunnion-mounted full-port valves. The valves come lined with a high-grade polymer. They work best for vacuum applications, pressure applications, and pharmaceutical and food industries.
Based out of North Dakota, Hayward Flow Control is the industrial division of a larger company, Hayward Industries. They produce industrial thermoplastic valves using the CAD system. Valves all come with a 3-year warranty.
Hayward produces a vast array of valves such as butterfly valves, ball valves, check valves, and automated valves. The valves come in different materials like PP, PVC, and CPVC in addition to others. Their newest materials can withstand corrosion and high temperatures.
EVSCO is one of the younger companies on our list, having been around for approximately 40 years. They manufacture plastic manual ball valves made of PVDF and polypropylene. Their small company focuses on design innovation, customer care, and quality control with all of their products.
EVSCO seeks to improve its flow pattern and thus reduce the overall operational costs.
Their elliptic plastic valves can create unique flow patterns. They also market a unique Stack VAlve where they can stack valves as a single unit. Their ball valve products include a ball valve diverter, three-way ball valve, two-way ball valve, flow control valves, actuated valves in chemical processing and handling, and pneumatic valves.
The Specialty Manufacturing Company specializes in metal and plastic valves. They create essential components for a broad range of applications. Their 100-year old company focuses on design for manufacturability so their valves withstand the rigor of manufacturing plants.
In particular, their balls work with pneumatic and fluid control applications. The company also creates customized products to meet its clients' needs. They can create simple brass ball valves all the way down to mini ball valves, depending on what their clients need.
Assured automation has over 25 years of producing custom valve assemblies and special orders for their customers' applications. They pride themselves on their customer service, meeting each customer's particular needs.
Their experts work closely with the customers on projects and provide technical expertise along the way. They specialize in 2 brass ball valves mounted on a single pneumatic actuator to create an infrared boiler thermometer application.
They manufacture 2-way ball valves, 3-way ball valves, compact on/off valves, plug valves, solenoid valves, fire-safe valves, globe valves, and thermal shut-off valves.
Evaluate and Choose the Best Valve Distributors
Each of these valve companies plays a part in the valve market. So how do you know who to trust when you need a new valve?
Our evaluations have led us to Everlasting Valve Co as the number one distributor in the nation. Their commitment to innovation as well as customer service makes them stand out among the rest. Their combination of forward-thinking innovation along with their 100-plus years of experience makes them the best distributor on the market today.
If you're looking for the best valves on the market today, contact us. We work hard to help our clients find solutions. Give us a call today at 908.769.0700.