Top 9 Industrial Valve Suppliers
Published May 7, 2019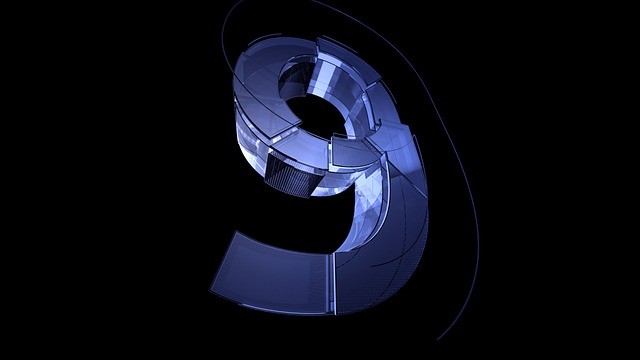 Top Industrial Valve Suppliers
Knowing where to source industrial valves is key to your company's success. These industrial valve suppliers are among the best in the industry, providing the quality products you need. There are many options for valves, whether your company wants to work with a small, medium, or large multi-national company. It all depends on the goals your company has, along with your budget, your long term plans, and the specialization or uniqueness of the valves you require.
Everlasting Valve has been around for a long time! The Everlasting Valve Company started in 1906. In the 1960s all of the valves took on the rotating disc technology, ensuring that every valve manufactured by Everlasting Valve boasts unparalleled performance.
As an industrial valve supplier, our products are unique. Unlike other industrial valves, Everlasting products are designed to get better as they are used, wearing in versus wearing out. They are the ideal solution to handle outages, to promote longevity and durability, and to experience business success even in tough conditions and bulk material handling.
Our products include process valves, diverter valves, bulk material valves, and boiler blowdown valves, all of which are fully designed and manufactured by Everlasting Valve which means that custom valves are just as easily procured by clients. These products are ideal for applications like cement production, power generation, petroleum production and refining, chemicals and petrochemicals, furnace applications, and more. There's nothing quite like an Everlasting Valve, especially when built into a custom solution for your unique business.
Contact us for more information.
Tyco has a large share of the industrial valve supplier market, mainly focused on fire protection products. Their fire valves are suitable for various applications across many markets, offering wet system and dry system valve systems, and shutoff valves that include butterfly valves, and gate valves, that keep workplaces safe and smart. Warehouses, commercial buildings, chemical plants, offshore platforms, power plants, and tunnels all benefit from Tyco valve products.
Cameron is a well known industrial product manufacturer. Their valve and valve automation technology is commonly used in the oil and gas industry, directing and controlling the flow of liquids within these systems. Cameron's products align with market segments such as subsea, drilling, critical service production, standard production, gas transmission and storage, liquid transmission and storage, and process, refining, and petrochemical.
Emerson is a major industrial valve supplier, along with actuators and regulators, with brands like Anderson Greenwood™, Bettis™, Crosby™, Clarkson™, Fisher™, KTM™, Keystone™, Vanessa™ and Yarway™. They supply control valves, isolation and shutoff valves, solenoid valves, and pressure and safety relief valves.
Emerson focuses on both automation solutions and commercial and residential solutions, covering a wide variety of applications.
A Fortune 250 company, as an industrial valve supplier Parker Hannifan has been involved in industrial and aerospace markets for a long time. Providing a large range of products, their offerings include valves. From needle valves to ball valves, the company primarily provides their products to USA, Canada, Mexico, and Europe.
Flowserve focuses on fluid motion and control challenges. With over 300 locations around the world, Flowserve offers a wide range of valve and seal products, as well as engineering and aftermarket services. The company operates in over 50 countries, so their expertise is available across the globe.
Crane Co. is another company focusing on industrial fluid control products and systems, which includes valves. Crane Valve Services is specifically focused on the global nuclear power market, with solutions that include valve diagnostics and service. Their product range includes gate valves, check valves, globe valves, quarter turn valves, and replacement parts.
Curtiss-Wright has been around in the aerospace industry since 1929. Now they are a more diversified industrial valve supplier, working in the areas of commercial and industrial applications, defense, and power. In the industrial division, Curtiss-Wright offers direction control and pneumatic valves; in oil and gas, a variety of critical process valves. They also focus on naval defense, offering various valves for nuclear propulsion system components and non-nuclear products, as well as sub-safe ball valves. The nuclear division also manufactures valves.
AVK Group develops and produces valves, as well as hydrants and accessories for water and gas distribution, sewage treatment and fire protection. The company is named after Aage Valdemar Kjær, who started it all as a machine shop in 1941, working on refrigerators and refrigeration plants around Denmark.
Today, AVK exports products to Saudi Arabia, the Far East, France, Belgium, Spain, Portugal, Hungary, Canada, South Africa, Latin America, Australia, the Baltic States, Israel, Greece, Croatia, Slovenia, the Czech Republic, Bulgaria and Slovakia, and has sales companies in France, the Netherlands, South Africa, Hong Kong, Poland, and in the Philippines.
We hope this list of industrial valve suppliers helps your company make the correct decision!