Different Types Of Industrial Valves & Their Uses
Published December 6, 2021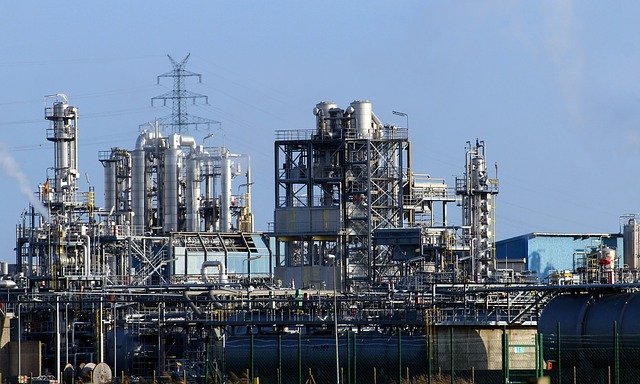 With all the different types of industrial valves on the market, how can your organization know which are the best for your purposes? It's an important question, as using the correct types of industrial valves ensures your business is as productive and efficient as possible.
Different Types Of Industrial Valves
The reason there are so many different types of industrial valves is the ongoing quest to make the most of each industrial plant. Valves have been specialized for specific purposes and specific equipment. Still, there are a handful of main types or categories of industrial valves.
Process Valves
This type of industrial valve is typically used in some part of a sequence where different controls, sometimes including human activity, come together to produce a specific output. Valves control the process, playing a very important role. Think reactor loading, lockhoppers, pneumatic conveying systems, vessel discharge, and slurry applications. Process valves are often two-way ball valves, three-way ball valves, butterfly valves, or plug valves, which either work continuously or in periods of activity if the industrial setting calls for batch processing.
Our Process Valve solution is built with an open-body design. The rotating disc action ensures that the valve is self-lapping and self-cleaning. Process materials are cleaned off the surface of the valve every time it used, whether it's continuously or in batch processing. Available to suit various sizes, pressures, temperatures, and operation types, along with different end connections, accessories, and body materials, these valves are ideal for ensuring your processes are never interrupted by a valve that can't stand up to harsh environments and regular use.
Bulk Material Valves
Bulk material valves play an important role, controlling material flow from bins, hoppers, chutes, silos, downspouts, and the like. Rotary valves, butterfly valves, diverter valves, and slide gates are commonly used in this application.
Our own Bulk Material Valves are based on the same self-lapping, rotating disc valve technology as our other products, design to withstand even the toughest bulk material handling environments. The open body lets particulate move about freely, ensuring it's cleared away as the valve opens. That same self-lapping action keeps an Everlasting Valve's seal improving and tightening with every use, so it wears in instead of wearing out.
With a pneumatic actuator separate from the valve, this valve is ideal for any bulk handling needs. It will save your plant time and money when you make the switch from valves that are harder to install and maintain.
Boiler Blowdown Valves
Boiler blowdown valves keep boilers working efficiently through removing dirt, scale, and sediment from boilers and their pipelines. Globe valves are commonly used for this application, but they can and do wear out very quickly. The action of removing that dirt and scale ends up sending the debris right into the valve seat, which impacts its seal and leads to its demise. Clearly, it's important to invest in a boiler blowdown valve that can stay strong in harsh industrial environments if you want to reduce downtime.
That same wear-in action of our other valves holds true for our boiler blowdown valves. These types of industrial valves are perfect for boiler blowdowns as the seal gets tighter through use, even in thick slurry. The rotating disc keeps the valve cleared out as it is put through its paces.
We make several types of industrial valves for boiler blowdown use, including quick-opening, slow-opening, straight, and angle configurations.
Diverter Valves
Diverter valves control flow, redirect flow from one inlet to two or more outlets, or bring two lines into one. The flow can be solids, powders, or slurries, and in some cases, liquids.
Our Diverter Valves handle all of that material, no matter how abrasive or erosive it is. That same self-lapping, rotating-disc mechanism that keeps our other types of industrial valves working well and sealing tighter with use powers our Diverter Valves. That means that your plant benefits from valves that get tighter and stronger with use, instead of wearing out.
These valves promote maximum efficiency and major cost savings, reducing or eliminating common problems with weaker diverter valves, like plugged lines or off-quality silos. They're available in various sizes, trims, body materials, and operators, as well as varying in connection type, and ability to withstand pressure. Whatever flow you are controlling or diverting, we have the ideal valve for you.
The Original Rotating Disc Valve
A rotation disc valve is basically a component specifically designed to replace a dome valve in an industrial plant. This new design has a unique function, a shearing disc, and a self-lapping rotation during operation with a seal ring. It can prevent particles from lodging on surfaces, providing excellent sealing conditions. It also offers superior wear resistance, and it can withstand high temperatures along with a wide range of pressure.
Our Rotation disc valve component was designed to be stronger, tougher, more reliable, and more durable than any gate valve or ball valve on the market. Everlasting valves are built to handle almost anything with exceptional dry abrasive solids ease, to fluid-catalytic cracking and hot-catalyst handling. They are rough and tough and feature an open-body design and a rotating, self-lapping disc that shears away and clears out process materials to achieve a tighter seal and lower leaks with every pass. Our Everlasting valves are like fine wine: They get better with age and wear in when others wear out!
How It Works
The actuator moves the lever arm and stems a quarter turn to drive the disc. The disc's entire sealing surface is continuously in contact with the pad or seat through force that's exerted by coiled springs. These springs are what make the disc capable of moving vertically. This compensates for the valve's components' contraction and thermal expansion, which also overcomes any back pressure effects. It was designed for this, as well as to prevent particles from getting lodged between the sealing surfaces. Distinctions in seat friction to tangential disc forces are what make the disc rotate within its seat while the valve cycles, shearing and then wiping away the process material that can accumulate. There is no other similar valve like it.
Features and Benefits
1. Unique Shearing/Rotating Disc
This self-lapping disc has a tight, long-lasting shut-off, cuts through solids, and enhances seat cleaning action.
2. Metal to Metal Seating
Wide temperature range and abrasion resistance.
3. Wide Band Seating
Less trim wear has the high-pressure capability, force distributed across a larger area, and better than industry standards sealing.
4. Full Port
No obstruction to flow, abrasion resistance, and minimal pressure drop.
5. Rotating Stem
Wide selection of actuators and increased packing life.
6. Self-Draining Body
Reduces jamming due to degradation, stagnation, and material entrainment.
7. Body Purge Connections
Capable of flushing internals and valve cavity while in operation.
8. Spring Loaded Connection between Drive and Disc
Disc compensates for contraction or thermal expansion. Also ensures tight shut-off, adjusts for wear, and resists backpressure.
9. Flat Seating Surfaces
Makes maintenance much easier.
10. Repairable Seat
Less maintenance expense and reduced inventory.
11. Stem Bearings
Sleeve bearings and trunnion align stem, to maximize actuation, packing life, and simplicity while reducing maintenance.
12. Design Versatility/Simplicity
Ease of maintenance, minimal parts, and adaptable with long service life.
Let Us Help With Your Industrial Valve Needs
The Everlasting Valve Company offers the longest-lasting, most powerful valves currently on the market. We assess your plant problems carefully, then start brainstorming on how to transform the valves we have available into exact solutions for you to reduce downtime, boost efficiency, and reduce maintenance costs. Partner with us and we will be here for you whenever we are needed.
If you don't see the valve you need within this list, don't worry. Our designers and engineers are highly skilled in analyzing your plant environment and creating custom valves. We're looking forward to learning about your needs, so we can help you achieve your objectives efficiently and cost-effectively. Contact us for more information!