Chemical Valves For Various Industries
Published March 10, 2021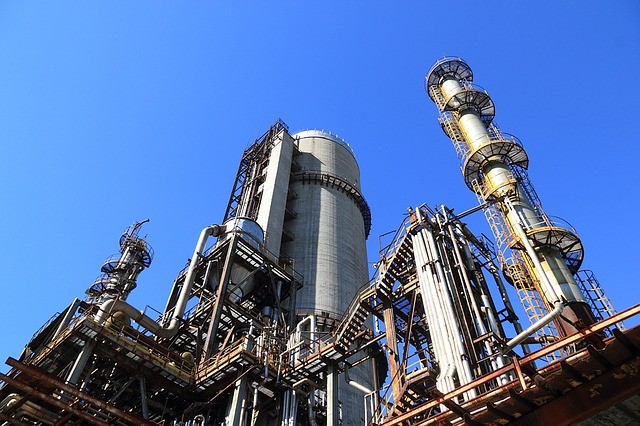 Few industries are as important or exacting as the chemical industry. This essential industry provides products that not only improve our lives but are a critical cornerstone of our modern, industrialized age. The chemical industry, by its very nature, demands exacting standards in all its processes.
The Importance of Quality Valves for Safety
The chemical industry has suffered from bad press over the years, though not due to as many accidents as the public may think. The worst accidents can be catastrophic in both the human and environmental costs. This can leave a stain on collective memory. The dangerous, corrosive and volatile elements used in the chemical industry necessitate strong safety measures.
Not only are federal and state regulations tough, but interindustry regulations are strict too. All valves destined for the chemical and petrochemical industries must address issues and demands that set them apart from other valves, such as effectiveness, safety, reliability, and longevity. Any valve destined for the chemical or petrochemical industries must consistently perform its function without fault over long periods in time.
These valves must allow the flow of liquids or slurry at a desirable rate. And, they must seal effectively, safeguarding the exterior from the potentially dangerous chemicals within. Any valve failure under the harsh conditions of chemical handling can lead to major safety concerns, which is why quality is so important.
At Everlasting Valve Company, we work hand in hand with many companies in the chemical industry. We strengthen our extensive know-how on chemical valves specially designed to tolerate extreme conditions. We strenuously test our process valves, bulk material valves, and diverter valves to ensure they perform without fault. In so doing, we make life safer and easier for chemical and petrochemical workers worldwide.
The sealing capabilities of our valves are legendary. They outperform competitors due to our patented and unique self-lapping, rotating disk design. The design ensures that not only do our valves seal effectively and securely, but they become even better over time. Instead of wearing out, potentially putting safety and productivity at risk, our valves wear in the more they are used.
While traditional valves open and seal in the same place every time, it's only a matter of time before corrosion and overuse render them ineffectual and potentially hazardous. Our valves use internally rotating discs to self-lap the seat each time, removing any internal scratches that may have developed and increasing the sealing action.
Constructed with an open-body design, any particulate moves about the valve freely. Like this, there is no potential for clogs or seat damage. The rotating disc cycling through the body ensures that any media within the body is easily displaced and cleanly discharged.
We create our chemical valves with materials designed and tested to withstand extreme heat and pressure. They can also handle the corrosive nature of the liquids and slurries. This adds an extra layer of security as well as increasing the long-term viability of our valves.
There is no other valve that works quite like an Everlasting valve. If you want the utmost in safety and security, you can rely on our products. You can rely on our valves in even the most challenging chemical applications.
High-Quality Chemical Valves Save You Money
Of course, any safety incident could cost your business money, especially if the situation leads to regulatory fines. Even valve failure that doesn't lead to a safety problem is not good for profit or productivity. Inefficient, failure-prone valves generate many hours of unplanned downtime, the effects of which cannot be ignored.
There are many ways unplanned downtime cuts into a company's money, even turning an overall profitable year into one where the company takes a loss. Lost production is the obvious factor, but there are additional costs that might not be as apparent. Paying for emergency repairs, as an example, is pricey given that technicians have to scramble at the last minute, and parts may need to be expedited.
While machinery is down, your operators and other staff have nothing to do. They still require payment, though. Then, when the equipment can be brought online, there are startup costs for the energy, time, and labor.
In the meantime, your company may be losing raw materials that cannot be used during downtime. You might miss an important deadline or have to pay overtime and additional costs to try to catch up. Ultimately, your customers will be frustrated and may take their business elsewhere.
Suddenly, that cheap, low-quality valve is not that much of a money-saver after all. One bad valve can lead to a lot of problems, and significant expense. With an investment in valves built to handle the tough environment and high cycling of chemical manufacturing, you can hear a different story.
Our valves may cost more upfront, but downtime is a thing of the past when you rely on Everlasting Valve products. The sudden shutdown, labor costs, lost hours and materials, and other costs are no longer a concern. While you pay more for our equipment, you pay for a total lifetime value that far exceeds anything a lesser valve can offer.
To stop unplanned downtime from wreaking havoc on your business, it is vital to limit unexpected situations. Our valves are consistent and proven. This is why Everlasting valves are used by the top companies in the chemical industry.
Working with Everlasting Valve Company
Aside from our chemical valves using innovative designs produced from the highest quality materials, we can also offer hands-on experience. We are an industry leader and have been so for over a century. We stand behind our chemical valves, which have proven their mettle in many settings over successive decades.
Everlasting Valve Company works in partnership with each of our clients, ensuring that our products fit in your plant environment. If our existing valves do not suit your needs, we are happy to create a custom chemical valve for your company, based on your input and guidance. All of our valves are structured on our proprietary self-lapping, rotating disc technology, ensuring all of the benefits of our standard valves.
Each one of our chemical valves is American-made, and our QMS is ISO 9001:2015. This means your business supports an American family business and gets valves that are consistently the highest quality. We have been working to produce severe-service valves since our first product in 1906.
At Everlasting, we do one thing and we do it well. Our high-performance R&D department works tirelessly to analyze and improve the function of our products. We make sure that we stay number one and strive to avoid one of our valves becoming the cause of safety or production concerns for our customers.
If you want to use the best chemical valves around, choose Everlasting Valve Company. Give us a call or contact us for any further information on what our valves can do for you. Our talented and dedicated team is looking forward to learning more about your needs. Let's get started so that we can make a believer out of you, too.