Commercial Valves For All Industrial Industries
Published June 6, 2022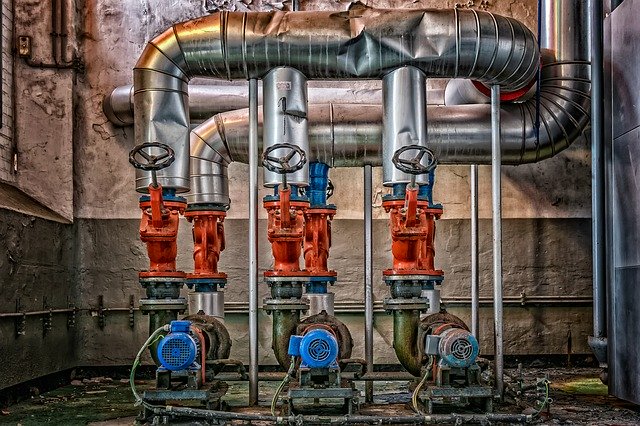 Our Commercial Valves
If you're looking for tougher, more durable valves, whatever your industry, you won't find better than Everlasting Valve Company's commercial valves. We don't just sell you a product once and step away. We assess your needs and deliver the solutions you need to keep your plant running smoothly with little to no downtime. Our commercial valves will help you transform your business from good to great.
Today's industrial atmospheres can be pretty tough in any industry. Our commercial valves are more reliable than any ball valve or gate valve you've previously worked with, so they reduce the occurrences of unplanned downtime. Whatever your enterprise has to throw at our valves, they can take it. Everything from dry abrasive solids to fluid-catalytic cracking to hot-catalyst handling, there is nothing our commercial valves can't withstand.
We offer you the original rotating disc valve. These commercial valves feature a unique open-body design as well as a self-lapping rotating disc, which not only clears out but shears away process material. This results in a tighter seal and lower leak rates. You would think that as something ages, it wears out, but our Everlasting valves get better with age. They wear IN, not out.
What Our Products Mean To You
It does not matter what type of industry you are in – Everlasting Valve Company is a part of every one. We offer valves for:
Power Generation
Cement Production
Petroleum Production
Petroleum Refining
Chemicals / Petrochemicals
Miscellaneous Custom Valves
From energy companies such as ExxonMobil, Shell, Chevron, and more to boiler system efficiency to energy and minerals to chemicals, our commercial valves are helping major industries get a grip on everyday processes that require not just strength but long-lasting durability.
What Our Valves Can Do for You
Process Valves
Our Process Valves have years of proven service in heavy-duty industries that need reliability. These types of commercial valves outperform ball valves because of their ability to handle high heat, chemicals, slurry, scale and dry solids. And they do it all with the greatest of ease. Our Process Valves can take anything you throw at them: think of the most brutal applications – the dirtiest and hottest – and our commercial process valves will outperform the worst you have to throw at them.
Wherever you are, our Process Valves work in the harshest of environments, because that's what we built them to do. For jobs such as lock hoppers, pneumatic conveying systems, reactor loading, slurry applications, and vessel discharge, you won't find better than our process valves.
Diverter Valves
We have Diverter Valves that are still working hard decades after installation. Our Everlasting commercial diverter valves don't depend on one simple, innovative design – our talented engineering teams work with you every step of the way, designing according to your unique operational demands and challenges.
Our Diverter Valves feature a self-lapping, self-cleaning design that enables them to last much longer than traditional diverter valves. If they do need replacing, they can be switched out with virtually no downtime for you, which makes them your best bet. When other valves stop working due to clogs or sludge, our diverter valves just keep on going.
Bulk Material Valves
Our Everlasting Bulk Material Valves feature an open-body configuration. This means that particulate can move about freely, so it's easily cleaned and expelled once the valve is open. Because of its shearing action, bulk material valves form a tight seal and are known for their low-leak rates. For your plant's dirtiest, high-cycling applications, you'll find our bulk material valves are the best performing you will ever come up against.
For all of your most severe work environments – dry solids, dense and dilute-phase pneumatic conveying systems, silos, cyclones, ESPs, dust collectors, and more – our Bulk Material Valves offer the finest in flexibility built right in.
Boiler Blowdown Valves
If you've tried valves to clear sludge and other impurities formed during steam-boiler operations, and are still left wanting, our Boiler Blowdown Valve is specifically designed for the harshest of environmental applications. Don't look to globe valves any longer, when our Boiler Blowdown Valves are available in quick-opening, slow-opening, straight and angle configurations.
While all of our commercial valves feature our exclusive self-lapping, rotating-disc-valve technology, this concept was originally for our Boiler Blowdown Valves. It is the best way to handle the sludge and high temperatures it constantly encounters.
Control Valves
We use control valves in the oil and gas, power systems, water systems, and wastewater industries to control the flow of fluid through a system and start, stop or restrict flow and provide safe and efficient process automation. Flow control valves are necessary for irrigation systems, water treatment plants, oil and gas plants, and energy, optimizing the chances for personnel and equipment. Cameron valves and valve automation technologies are widely used in the oil and gas industry to direct and control fluid flow in these systems.
By converting electrical impulses to open and close a valve, gas solenoid valves control the flow of gas in a wide range of industrial and domestic applications. This regulation of fluid flow can be achieved by opening, closing, and partially blocking the attached tube or passage.
Shutting Valves
The shutting of the valves, as well as its regulation, occurs due to the combined action of the electronic controller, positioner, and valve actuator (which can be electric, pneumatic or hydraulic). Industrial valve types are increasingly being used to control the flow of gas through gas distribution systems. Industrial valves are mainly manufactured using carbon steel, cast iron, stainless steel, and other high-functional metal alloys to ensure efficient flow control in industries such as water and wastewater, oil and energy, food and beverage, chemical industry, and others.
Commercial Valves Can Be Great For Your Business
Don't let valves have you running in circles. If you replace them more once a year, it's time to look at what Everlasting Valves can do for you. Our commercial valves are the solution you've been looking for.