5 Reasons To Choose Everlasting Valves Over Other Discharge Valves
Published June 29, 2021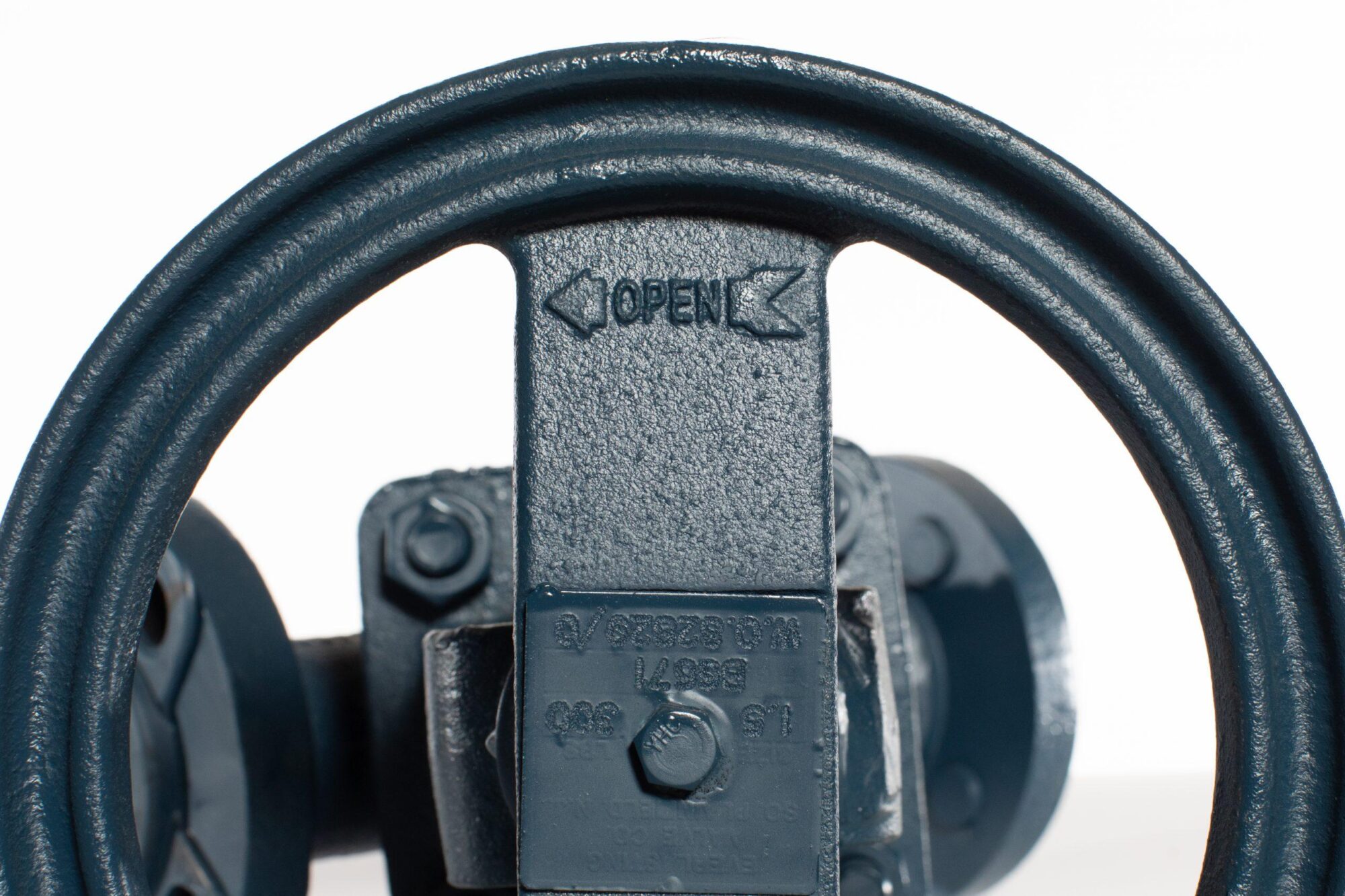 Everlasting Valve Company is the foremost and most innovative producer of industrial valves. Their valves are designed to thrive in the harshest conditions and survive extreme abuse. Throughout its over 100 years of existence, Everlasting Valve Company has perfected its valve technology. So, what makes their products so great, and why should you choose their products over other discharge valves? Let's take a look at the top five reasons you should select Everlasting valves.
1. Superior Product Design
Everlasting Valve Company's products are based on original proprietary designs that are superior to competing products. Since its inception, the original rotating-disc valve has been the gold standard of the world. Designed to become more efficient as time goes on, the self-lapping valve polishes its metal seating surfaces. This continual action eventually forms a tight seal and improves operations, whereas other discharge valves fail over time.
This unique design also removes harmful sediment from interfering with the operational mechanisms of the valve. In other discharge valves, the sediment build-up will cause wear and corrosion. With the Everlasting valve, it is removed through standard usage.
Products are made from the most resilient materials and are designed to handle any type of industrial application. Everlasting valves are also designed to operate flawlessly in extreme temperatures. Valves operate in low temperatures, down to -50 degrees Fahrenheit, and extremely high temperatures up to 1500 degrees Fahrenheit.
Everlasting valves are virtually indestructible and only get better as they age.
2. A Wide Variety of Applications
Everlasting valves are perfect for a wide variety of industry applications. In cement production, one of their valves is the ideal product to stay clean and reliable through repeated use. Other products tend to become compromised quite quickly during cement production, but not an Everlasting valve.
Their valves are also terrific in the power generation sector. Their valves replace knife-gate, slide-gate and metal-seated ball valves in the processes involved with power generation. They are not prone to clogging, like other valves, making them much easier to perform maintenance on, saving you time and money. In power generation, other valves also quickly develop leaks. Everlasting valves resist high temperature and erosion, ensuring years of leak-free reliable service.
In the petroleum field, Everlasting valves also reign supreme. They are the prime choice for the hazardous processes associated with petroleum production. In fact, an Everlasting valve was used in the first hydrocyclone used on the Alaska North Slope. This valve performed faultlessly to remove seawater, sand, and other detritus from crude oil in low-pressure wells. After this event, many other hydrocyclone developers began using Everlasting valves in their designs.
Finally, Everlasting valves also succeed in chemical and petrochemical manufacturing. Their valves are tough enough to resist abrasive and caustic chemicals in all temperature conditions. The uniqueness of their design and invulnerability to leaks is also ideal for critical-sealing applications commonly found in chemical and petrochemical production.
3. Infinite Customizability
Everlasting products are designed to accommodate all manners of industrial application. Their in-house engineering team is always available to configure a specially-made valve for any requirement. Beginning the process of having a custom valve made is as easy as contacting the company. They are also more than willing to make an onsite visit to ascertain and view your needs and issues.
Usually, quotes on customized valves take up to a couple of days, but it is well worth it for such a superior product.
4. Exceptional Manufacturing
Perfected over a century of operation, Everlasting Valve Company was founded by Patterson Allen Engineering in 1906. All of their products are made with the best materials possible. Developed, designed and manufactured in New Jersey with the finest materials and engineering minds, Everlasting Valve takes pride in being manufactured in the United States of America.
Their engineers are also devoted to delivering outstanding quality products that fit any unique specifications you may have. Each product manufactured receives the same level of scrutiny and is held to the highest possible standards.
The Everlasting Valve Company is ISO 9001:2015 certified by the DNV and owned by Armstrong International since 1982; Everlasting Valve is a family-owned corporation that delivers a superior product. This closeness and family-like atmosphere fosters collaboration and continues to drive their relentless innovations. They are also proud to comply with industry safety regulations while remaining committed to bringing a superior product to market.
An Everlasting valve will work harder and last longer than competing products. They are an excellent way to improve the value and longevity of virtually any industrial equipment.
5. Extraordinary Customer Service
You will be hard-pressed to find a company more committed to pleasing their customers more than Everlasting is. They are obsessed with receiving customer feedback. They value customer questions about how to improve their products or solve unique issues. Everlasting hones in on customer responses and reactions to further refine their revolutionary products.
In addition to embracing their customers, Everlasting will evaluate and perform repairs on any of their products. They also allow the use of their parts to repair your existing valves, although they will not perform any repairs on discharge valves they have not manufactured.
Their customer service team knows how to provide exceptional service, respond to feedback and facilitate positive communication through all channels.
Purchase Everlasting Valves Today
The Everlasting Valve Company produces unparalleled industry valves for usage in all fields and industries. Their products thrive in the harshest of conditions, from caustic chemical plants to stifling power generators. An Everlasting valve is a perfect choice for any environment imaginable.
Their products not only withstand tremendous amounts of punishment, but they actually get better with age. Each of their products is engineered and manufactured in the United States to perform exceptionally. Their engineering team solves any unique problems and creates proprietary products for any number of situations. The customer service team is standing by to receive your questions and specifications. They also relish the opportunity to pass on valuable knowledge about how to continue to improve their products.
Every aspect of the company is designed to deliver you the most remarkable quality product imaginable. Invest in a product you can trust. Invest in Everlasting.