Fly Ash Valves – The Benefits Of Ash Handling With Everlasting Valves
Published May 11, 2020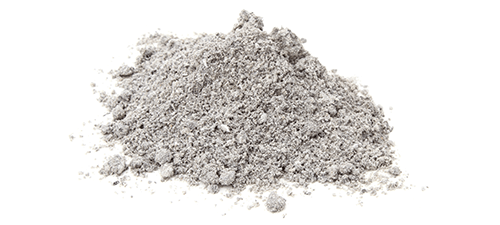 In the world of heavy-duty industrial applications, nothing less will do than a heavy-duty valve. You need equipment that will stand up to the complexities of environments that require durable equipment. One way in which heavy-duty valves perform involves ash handling, the method of either conveying or collecting ash residue that has been left over from solid fuel combustion processes.
Often, you can find ash valves used in:
Mining & hydrocarbon engineering
Agricultural fertilizer processing
Chemical engineering
Power plant systems
Why Ash Handling is So Important
For those who work in petroleum production, refining, or other chemical or petrochemical environments, there needs to be an ash handling system in place. Plant operators are mandated to fit their plants with ash handling systems because the fly ash, which is the byproduct of coal combustion (see our coal valves article), needs to be addressed very carefully.
Any application like ash handling is in need of an ash valve. Such heavy-duty valves are up against a number of challenges right away. They must perform in the dirtiest and most corrosive of atmospheres. These types of environments can experience high heat, extreme cold, high pressure, high velocity, and extreme pressure changes. And valves can need to withstand near-constant use.
A good ash valve is going to prevent downtime. This type of valve is critical to operations and, if something should go wrong, it can affect not just the plant operation, but the nearby environment as well. Heavy-duty valves, such as ash valves, need to work every time to ensure that the plant operations flow smoothly.
What Our Products Will Mean To You
At Everlasting Valve Company, our valves are made for every tough situation. You won't find more durable or more reliable valves anyplace else. That's because we don't just sell you a valve or two, then forget about you. Right from the first contact, we take the time to assess your needs, make crucial recommendations, then see to it that the valves you need are on their way to you.
There are all kinds of media that run through processing facilities – everything from flammable solutions common in chemical plants to mixtures that produce scaling found in agricultural processing facilities. Then there is ash, of course, which is a byproduct of coal production, and more. When you look for the best ash valve on the market, know that Everlasting Valve has the valves that will do the job for you.
In today's very challenging atmospheres, you can't afford to be wrong. A lot rides on what happens every day in a plant environment. For every type of application, from hot-catalyst handling and fluid catalytic-cracking to dry abrasive solids and ash handling, we have the valves that will make the difference you've been searching for.
Everlasting Valves and What They Do
Our ash valves will be used to start, stop, and control a wide range of compositions, such as ash or slurry. It's not every valve that can hold up to such abuse, but we have valves that will stand everything you throw at them.
Take, for instance, our Process valves. These are used the world over in very extreme environments and they can handle heat, scale, slurry, chemicals, ash and other dry solids with ease. Let our process valves go to work for you. They are used as ash valves in the hottest, most brutal applications you can think of.
We also manufacture Diverter valves. These, too, are used where there is ash or slurry. These elements often clog up works or fail to seal properly. With our unique open-body design, there is more than enough room for discharge to flow freely time after time. Over time and many uses, the sealing surfaces in our diverter valves give you a tighter seal.
Bulk material valves also keep particulate moving freely. There is a unique shearing action that clears the sealing surfaces and the path of any ash, forming a seal that tightens with each pass. These valves can be used as ash valves, because they have the ability to work in a wide variety of severe plant environments, removing all manner of particulate, including dry solids.
At Everlasting Valve Company, what makes our valves so special is how they are made. We introduced the self-lapping, rotating disc valve over a century ago. This |makes all our valves work harder in the worst possible conditions. Each valve's open-body design is self-cleaning, which means materials will not jam the valve and prevent it form opening or closing.
You will find our valves, whether they are process, boiler blowdown, ash, or another kind, have been refined and optimized over the decades. We build your valves from the ground up and if we can custom-design valves for you to make sure we have something ideal for your needs.