When To Choose Heavy Duty Valves
Published September 5, 2022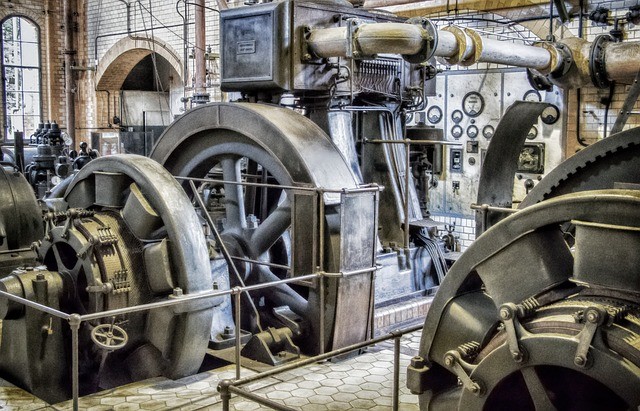 Heavy duty industrial applications call for nothing less than an equally heavy duty valve. There are two main reasons why heavy duty valves are a necessity.
The first is in situations where the valve itself faces a lot of environmental challenges. Such challenges include corrosive materials, high heat or extreme cold, high pressures and extreme pressure changes or drops, high velocities, or near-constant use.
The second is in situations where the valve is of critical importance to operations, as in, if it fails, something catastrophic bad is going to happen. In both of these scenarios, heavy duty valves ensure that everything works as it should, when it should, so everyone can have peace of mind knowing that operations are normal.
Unfortunately, heavy duty valves are not always used where they should be. Valves can be expensive, especially if your operations require a lot of them, and companies are facing a lot of pressure to find profits and reduce the cost of operations. When faced with the decision between an expensive heavy duty valve, or a cheap, simple valve, it can be tempting to go with the cheap option. In the situation where a valve is critical to safety, that is a scary prospect. In situations where valves are facing challenging environments, it is a losing bet more often than not.
Where Heavy Duty Valves are Used
Heavy duty valves are highly versatile. As a result, they have applications in several industries, including
Military
Petrochemical and chemical processing
Water jet cutting and cleaning
Food and dairy
Water supply
Petroleum distribution and refining
Gas and oil exploration
Wastewater management
Aerospace
Subsea operations
The equipment used in these applications have many components with coned and threaded connections meant to withstand extreme pressures and temperatures common in these environments. For that reason, heavy-duty valves are available in several body styles and tubing sizes to serve a wide variety of needs.
In power generation, reliable valves are vital for meeting service standards without giving way to humidity, so well-suited for heavy duty valves. In chemical processing, materials can be highly corrosive and valves are also exposed to high pressure and high temperatures, all of which these types of valves can withstand.
In pulp and paper processing, valves are exposed to high pressure drops as well as corrosive materials. Heavy duty valves manage this with ease, so operations continue without a problem.
Petroleum production is one of the trickiest environments for valves. A well-made petroleum valve handles both severe service and critical safety concerns, meeting even the toughest challenge.
Essentially, across every industry and every application, if a valve has to work well in challenging conditions, a heavy duty valve is the safest, most cost effective choice. And they are cost-effective, too.
Why Heavy Duty Valves Are a Popular Option for Flow Control Valves
Flow control valves are one of the most common types of valves, and they are also available in heavy duty. Hydraulic flow systems use flow control valves for several different functions, depending on the type of valve.
Among the most frequent uses of a flow control valve is to control the speed of cylinders or motors in a hydraulic flow system.  Flow control valves achieve this by managing the flow rate. As a result, the flow control valve controls the force transfer at specific points with the hydraulic flow system.
The ability of a flow control valve to increase or decrease the pressure in a hydraulic flow system provides several advantages. Most notably, it enables a system operator to depressurize serviceable components, such as hoses, and replace the fittings. Furthermore, flow control valves are suitable for a variety of consumer applications, such as showers, faucets, and lawn watering systems.
In these applications, the flow control valve lets you vary the amount of water you use without having to overhaul the entire system. Heavy duty valves are often the preferred option for flow control valves because their design makes them extremely durable and reliable. As a result, they're less susceptible to clogging and other issues associated with flow control valves.
Why Invest in Our Valves?
Our valves are designed to last, which means that they are more expensive than your average cheap valve. That investment, however, will pay off. Our heavy duty valves aren't just designed to last longer than their inexpensive counterparts. They also require less maintenance, which means you can count on these valves to do their jobs even when put through the paces in extreme environments every day. If you consider the cost of having to shut down operations to fix or replace a less robust valve, the investment in heavy duty valves quickly becomes worthwhile.
Looking at our valves, the benefits are clear. Everlasting Valve products are all made with the self-lapping, rotating-disc technology we introduced to the world in 1906. We pioneered and perfected that technology for a reason: it works, and it only gets better over time, even in environments where other valves would fail.
This technology works because as our heavy duty valves are put through their paces, they actually improve instead of wearing out. That high heat, high humidity, high pressure, corrosive environment is almost like a training gym for an Everlasting Valve product! The more our valves are used, the more the self-lapping rotating disc technology polishes the seat and improves the seal. In short, the harder an Everlasting Valve product works, the better it gets. You won't find that in just any heavy duty valve, and you certainly will not find it in a cheap valve.
We base all of our valves on this proven technology. You can get to work knowing that Everlasting Valve Company supports your operations, with products that last for months, years, and even decades without the need for replacement, repair, or the downtime associated with a valve failure.
We assure you that we have a heavy duty valve for each and every one of your industrial needs, including custom valves designed by our innovative engineering team. Give us a call at 908-769-0700, email [email protected], or use our easy request for quote form online.
We are looking forward to learning more about the unique challenges you face and the requirements of your business. We can provide the parts to keep your operation running more efficiently and cost-effectively. Get in touch so that we can show you how our heavy duty valves withstand every operational challenge.