High-Temperature Flow Control Valves
Published May 16, 2022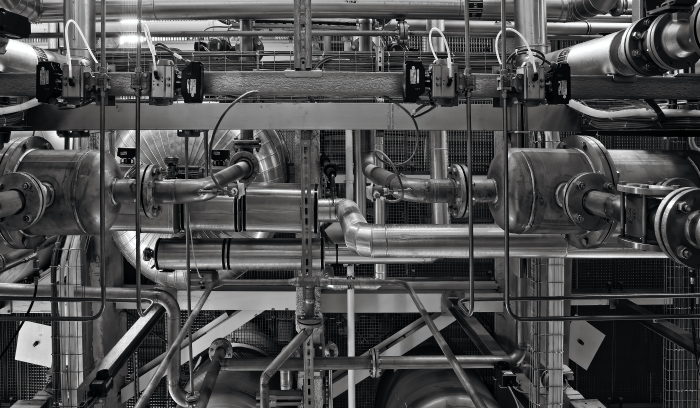 For any heavy industrial application, but especially in petroleum refineries and other processing industries, there is always a need for reliable and durable valves. This applies particularly to valves that have to operate under the extreme conditions of heavy industrial applications that involve high pressure, high heat and constant use.
The high-temperature flow control valves at the Everlasting Valve Company are no strangers to heavy industry. They're designed specifically to operate exceptionally well over extremely long periods of time under tremendously stressful, diverse conditions. These conditions can include high heat, enormous pressure and varied processing materials. It doesn't matter to these valves.
Everlasting Valve Company also produces top shelf, high-endurance versions of two key types of high-temperature valves. These are process valves and diverter valves. Let's have a closer look at both.
The Mechanics of High-temperature Process and Diverter Valves.
For high-temperature flow control valves, The design used by Everlasting Valve Company is based on literal decades of field-tested and highly rugged technology that's used in extreme environments. These valves are designed to outperform ball valves for a wide range of handling needs. They can robustly manage the flow of slurries, chemicals, highly heated liquids and also dry, abrasive solids. These valves are regularly used to manage applications such as loading reactors, pneumatic conveyance, vessel discharge, moving slurries, petroleum refining and materials processing. They're basically built for the harshest environments and industrial uses you're likely to encounter.
Both valve types are assembled with a self-lapping, rotating disk valve design that's designed to self-clean and wear in such a way that performance actually improves over time. As the rotating internal disc inside these valves slides across the valve body while the system is operational, it cleans the precisely lapped surface of the valve interior while also clearing away lingering materials that's being piped through.
Everlasting's diverter valves work in much the same way except that they offer dual branching internal valve entrances that are both serviced by an alternating rotating disc much like the one found in a process valve. Because the internal disc can be switched back and forth as needed on the fly, production and material flow can be maintained uninterrupted as you pump material to multiple receptacles without the need for downstream line plugging.
Because the design of Everlasting Valve Company's high-temperature diverter valves is open-body, they're exceptionally good at letting even highly abrasive materials with particulate matter flow freely without clogging over time. The self lapping disc inside them rotates to polish away scratches as they form, and thus creates a seal that in fact improves over time.
It's also seriously worth noting that both the company's process and diverter valve discs are kept in constant, firm contact with the piping seat inside the valve with heavy-duty coiled springs in the disc center. This unique technology lets these valves also adjust themselves vertically in a way that negates the possible plugging and seizing effects of thermal expansion. For valves that process materials at both extremely high and sometimes low temperatures, this design feature becomes crucial.
Essential High-temperature Valve Specs
Everlasting Valve Company's process and diverter valves are both perfectly capable of handling temperatures of up to 1500°F (815°C). In the case of process valves, pressure tolerances sit at ANSI Class 50 through 2500 with full vacuum tolerance of up to 10,000 psi. These valves can handle abrasives, corrosives, slurries, high-temperature liquids and coking materials among others. They're also high cycling and bi-directional.
The company's diverter valves offer pressure tolerances of ANSI Class 150 and 300 with vacuum tolerance of up to 100 psig. Both types of high-temperature valves come in a range of different sizes that for diverter valves range from 4" (100mm) through to 14" (350mm) and include 5" (125mm) sizes. For process high-temperature valves, sizes range from ½" (12mm) to 18" (450mm).
Why Use Everlasting Valve Company's Unique Valves?
The features, tremendous strengths and benefits of Everlasting Valve Company's high-temperature valves are numerous. If you need valve technology that just doesn't quit suddenly with high repair-downtime costs as a result, these are the valves you need for even the most high-stress industrial materials handling needs.
To find out more about our high-temperature valves and other uniquely powerful valve technologies, contact Everlasting Valve to find out more. We also offer a broad range of customization options for our clients.