Industrial Diverter Valves | Reduce Downtime & Save Money
Published February 22, 2021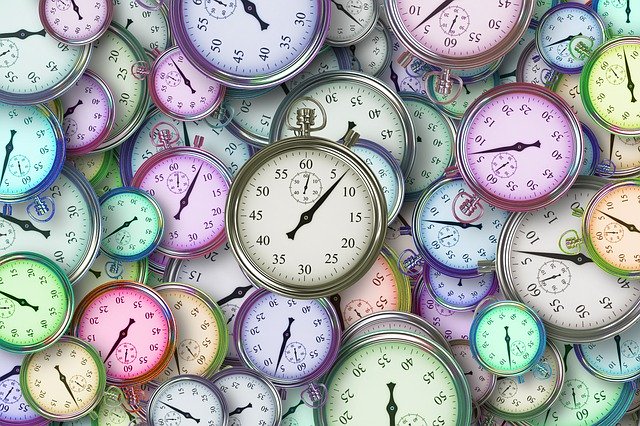 Diverter valves serve many purposes in industrial applications. These valves control flow, including redirecting from an inlet to one or many outlets. Or they bring two lines to one. In industrial settings, particularly severe service conditions, these valves might handle abrasive, erosive, or otherwise challenging materials.
Your choice in industrial diverter valves impacts your entire business, not just the ease of which your systems operate. With better valves, your plant will see less downtime. That means greater productivity, happier customers, and more money, both saved and earned.
We have the solution for your industrial diverter valve needs, especially for companies operating in severe service conditions. Whether your materials are dusty, corrosive, or extremely hot, or your systems are high-cycling, our valves will meet the challenge. Everlasting Valve Company has long been the leader in industrial valves designed to take on the harshest of environments. Our innovative products have helped make us a market leader. And they will help do the same for you. We offer bulk material valves, process valves, boiler blowdown valves, and, of course, our industrial diverter valves. Once you purchase an Everlasting valve, you'll never need another.
Overcoming Common Diverter Valve Issues
If your company uses diverter valves, you may have experience with some of their common challenges. Diverter valves typically fail by becoming stuck or damaged. Because they are a moving part, switching between open and closed, they are prone to these issues.
For plants using a lot of diverter valves or relying on diverter valves for critical purposes, this can get frustrating, fast. Constantly replacing or repairing sub-par industrial diverter valves means the rest of your operations grind to a halt until the equipment functions again. All of that lost time has a chilling effect on finances, not to mention the additional cost of repairing and replacing the valves.
Every minute of downtime is lost productivity, lost business, and ultimately, lost profit. It's no wonder that reducing downtime is one of the best ways to reduce overhead costs. And, of course, while some downtime is unavoidable, unplanned downtime that is the biggest killer of productivity, business, and profits.
Something as small as a diverter valve can have an outsized impact if it leads to unplanned downtime. While it may seem like a cost-saving measure to use inexpensive diverter valves, spending less money upfront can backfire. Any money saved by using inexpensive valves at the start is quickly overshadowed by the mounting costs of associated unplanned downtime.
There is no way to get around the fact that industrial diverter valves are well-used and used frequently. For most industrial valves, that means accepting that these critical pieces of equipment will break, stick, or otherwise fail. However, your company does not have to settle for this situation.
What if there was an industrial diverter valve that wore in, instead of wearing out? With Everlasting Valve Company's industrial diverter valves, that dream is a reality. Our valves improve with use, no matter how many times you cycle them, so repair and replacement is a problem of the past.
Our industrial diverter valves cost more than an inexpensive, lower-quality valve. However, when you look at the total cost of ownership, our valves are well worth the investment. Running efficiently, tailored to your environment, and designed to last, our valves keep going where others give up.
You will pay more for quality industrial diverter valves from Everlasting at the start. After that, however, you will see near-immediate returns as your equipment functions without failure. It will do so while other plants with generic valves run into problems.
Why You Need Our Industrial Diverter Valves
Everlasting diverters are self-cleaning. Each has an open valve body that provides ample room for free-flowing particulates to be displaced by the disc and lever arm. The eccentric body to pipe connections cause the particulates to swirl in the open body. The lateral is then piped to a vertical line and the particulates drop by gravity. Then they are discharged through the straight leg with the next cycle. The closed port seat and disc surfaces never come in contact with particulates.
Everlasting diverters are self-lapping. With each cycle taken, the flat disc freely rotates around a spring-loaded rivet internal to the disc drive. Disc rotation occurs as the center of friction under the disc looks to align itself with applied force. Any scratches that may develop in the sealing surfaces are polished away as the disc moves from one port to another. This is what makes an Everlasting industrial diverter valve unique.
Machine-lapping of the sealing surfaces at the factory leads to a tight shut off every time. Leak rates are less than the industry standard. And each industrial diverter valve is tested to assure seat and body integrity. The sharp edges of the seat and disc help shear deposits from their sealing surfaces. This helps Everlasting diverters last a long time, even for decades, in the harshest of environments.
Our Industrial Diverter Valves Handle Whatever You Throw Their Way
Because we design our industrial diverter valves to handle the worst abrasive material you can throw at them, they can handle difficult places. They feature an innovative, self-lapping, self-cleaning design that keeps them going long after other valves are out of steam. Businesses use industrial diverter valves in many applications, including places like multiple vessels or storage silos.
Benefits include eliminating:
– downstream line plugging
– full-fringe bins
– off-quality silos
The results are better savings for your company in terms of parts, labor and production times. Our industrial diverter valves are used wherever there are applications of erosive slurries or abrasive solids.
A major cement company was producing 55 tons/hour. Every time they had to switch lines, they had to stop the compressor, then wait 15 minutes for it to come back to pressure. This resulted in 13.75 tons of product not being conveyed. With our diverter valves, you won't see any time lost.
Have you been having trouble with downstream lines plugging? Is the fringe bin full or do you have an off-quality silo? Right now, how much are your installed diverter valves costing you in parts, labor, and lost production?
Trust Your Company to Our Diverter Valves
At Everlasting Valve Company, we are not only proud of the innovative designs of our diverter valves. We're also proud that we offer all our clients the very best in talented design across the board. Our teams will work hand-in-hand with your company to assess your needs and requirements. Even if your challenges are unique, our teams can include customizable features that help solve your company's toughest problems.
We beat the industry standard. Our industrial valves go places, work harder, and last much longer than any other valve you may find in the severe-service valve market today. Once you partner with us, we ensure you receive the best industrial diverter valves for all your tough applications.
If you've been experiencing unplanned downtime, lost production, or increased costs due to breakdowns, now is the time to contact us. Our diverter valves, process valves, bulk material valves and boiler blowdown valves have replaced other components, such as pinch valves, ball valves, knife-gate valves, and globe valves. If you are looking for exceptional performance – and who isn't – let Everlasting Valve Company get in on the ground floor of your enterprise today.
Our company has changed over the decades, but our commitment to you is the same. We remain family-oriented and our products are always American-made. Everlasting Valve's QMS is ISO 9001:2015 certified, so you know we strive for the highest standards. You will find that all of our valves, including our industrial diverter valves, are tougher, stronger and more durable than any other valve. We build valves to last, so get in touch with us if you want valves you can depend on.
It's easy to get started with Everlasting and our industrial diverter valves. For a quote on any of our valves, including process valves, bulk material valves, or diverting/converging valves, you can fill out our form here. You can also call our office at 908.769.0700. Alternatively, email us at [email protected] for more information about pricing and availability.