Everlasting Valve Company – A Leader In Industrial Gas Valves
Published July 14, 2020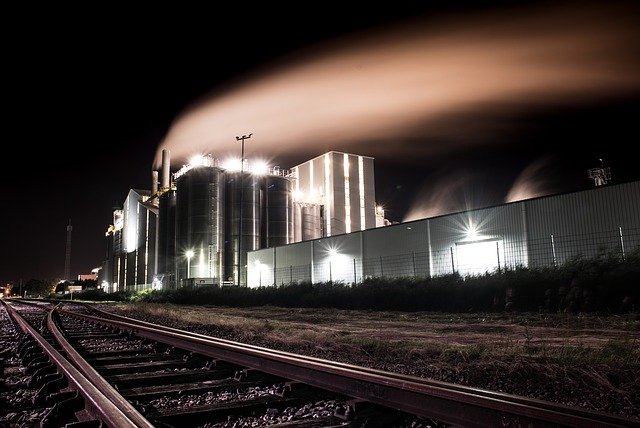 Industrial Gas Valves In Remote Locations
One of the biggest challenges of industrial gas production comes down to location. Typically, production and processing happen in remote areas where quick repair is not an option. It is critical that industrial gas valves maintain reliability, or this remoteness can create a cascade of problems waiting for help to arrive. This is a consideration we know intimately. Our industrial gas valves are hard at work in the Alaskan oil fields, deployed since 1995. Remote producers choose our valves because they are tough and reliable, making costly, time-consuming repairs a non-issue.
Every part of industrial gas production should be safe and efficient, while maximizing on profitability. Industrial gas valves are vital to ensuring this, and Everlasting Valve is a leader in creating valves that stand up in severe service. We know how to optimize industrial gas production and processing, with valves that offer the utmost value.
Our valve was the first used in a hydrocyclone deployed on the Alaska North Slope, managing the harsh combination of seawater, sand, and contaminants in oil. Our clients build units like this around our valves, specifically. They knew our valves were the best match for rugged remoteness.
Reliable In Every Circumstance
Oil and gas environments are amongst the most challenging for any equipment, including our valves. With extreme heat, cold, remoteness, pressure, and material types including abrasives, every person, and every piece of equipment, is put to the test. Our industrial gas valves stand up to every challenge without fail.
How can we vouch for our valves' reliability so confidently? It comes with decades of experience and client feedback. Everlasting Valve Co. started in 1906 with an approach that still guide us today. We wanted to make industrial valves that are tougher than the conditions in which they operate. We've done exactly that, and our valves keep getting better thanks to our commitment to our customers.
Our self-lapping, rotating disc valves are designed to maintain reliability and durability because they wear in instead of wearing out. These valves come with a wide seat, machine lapped routinely during manufacturing. When they are put into service as industrial gas valves, the self-lapping feature maintains and improves the already tight seal.
That even disc rotation ensures that particulate and other material is dispersed through the open body design, avoiding erosion and jams. We work directly with our clients to ensure that our valves are suiting their needs. We continually refine, upgrade, and optimize our valves, maintaining our focus on creating severe service products designed to last.
Better For Your Bottom Line
Any time an industrial gas valve is at work, it is in a critical application. If a valve fails, it can completely shut down gas production and processing, quickly adding up to substantial loss. However, far too many companies are focused on valve cost, rather than reliability. Our refinery valves are consistently reliable, and a worthy long term investment.
As anyone in industrial gas knows, sometimes you have to spend money to make money. Using cheap gas valves is a disaster waiting to happen. These inferior valves simply cannot handle the tough, rough conditions of oil and gas. Every time they fail, profitability drops dramatically.
How much can a bad valve cost your company? One study says offshore oil and gas operators experience $49 million in financial impacts annually due to unplanned downtime. That impact can range up to $88 million for some!
Our valves cost more because they are worth it, and our clients know this. Many major oil and gas companies insist on Everlasting Valve. They understand the overall cost savings of using a valve that is made for the harshest industrial applications on earth.
Custom Industrial Gas Valves
There's one more big reason why we are a leader in the industrial gas industry. Our commitment to our clients includes the option for customized industrial gas valves, purposely built for your environment. We understand that every plant is different, facing unique challenges. That is why our engineering team is happy to visit your site to see exactly what conditions our valves need to meet.
Industrial oil and gas technology is always changing and we are dedicated to keeping up with the industry, offering custom solutions as needed. Every custom valve is built on our self-lapping, rotating disc design. You can rest assured that the same great Everlasting Valve quality carries through all of our products, whether they are stock or custom made.
There is no better option in the industrial oil and gas industry than Everlasting Valve. For more information, to request a quote, or to talk about custom valves, contact us. You can also call us at 908.769.0700, or email [email protected].