Industrial Steam Valves You Can Count On
Published April 11, 2022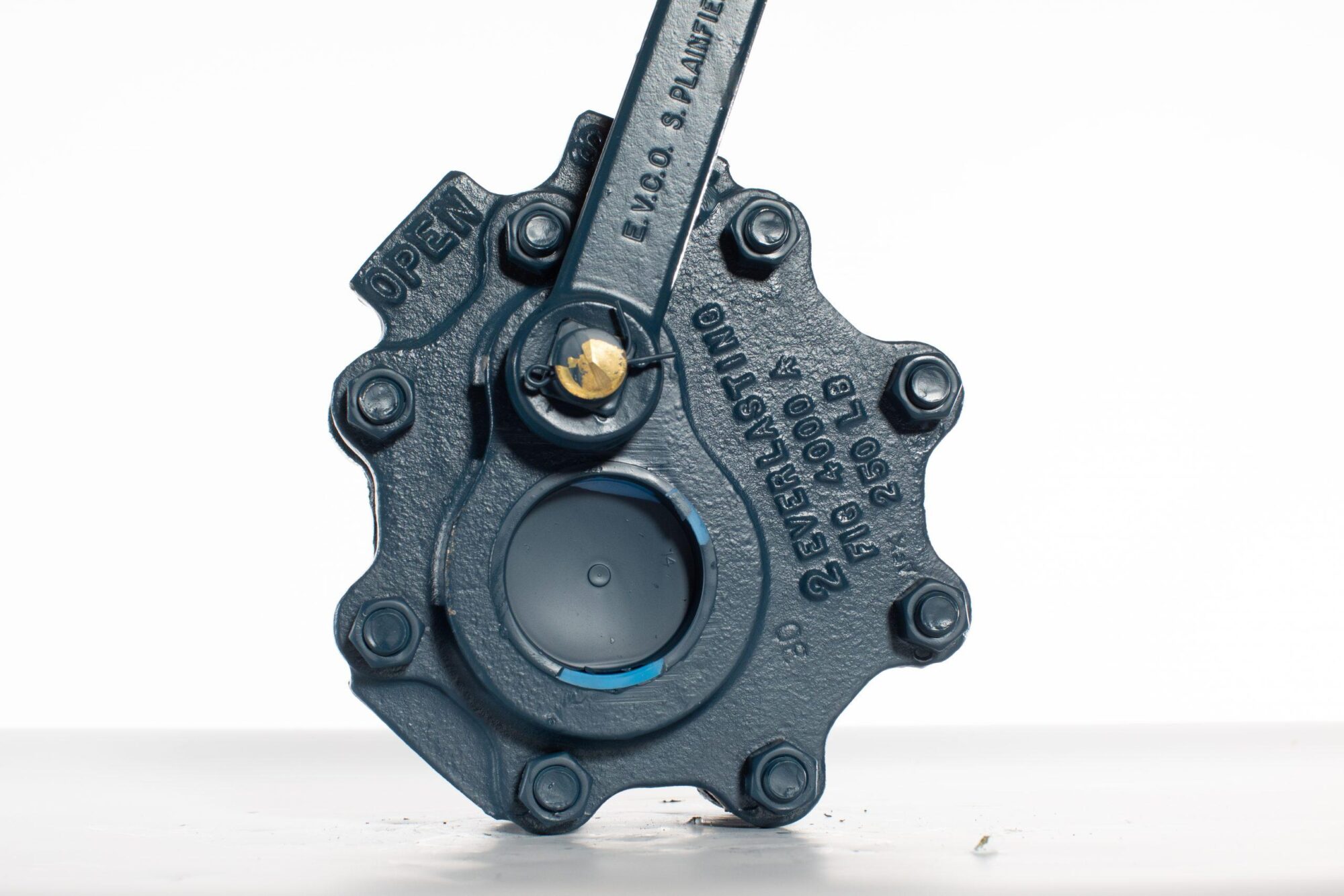 "We appreciate the support from Everlasting and the quality products you manufacture."
Marlon Marshall, President, Matt Marshall Co.
For all steam-boiler operations, you want the most effective valves you can find. It almost seems impossible to find that valve to clear away sludge and other impurities that build up in harsh applications. When you want the best replacement for valves, look no further than Everlasting Valve Co. for all of your steam valves.
Our original boiler blowdown valve was first manufactured over 100 years ago for the harshest of industrial applications. Since control is required for many applications involving industrial steam valves, these valves become a vital part of the process. Steam valves can be gate valves, ball valves, butterfly valves, angle valves, and more.
Traditional valves may work perfectly up to a point then cause failures you didn't see coming. Certain of these types of valves are not suitable for sustained throttling applications. Suspended particles can settle and become trapped in body cavities in slurry applications, potentially leading to leakage or valve failure.
Other types of steam valves are unsuitable for high pressures or need ambient temperature compensation. Occasionally, thicker sludge may stop the movement of the disc, causing downtime that offsets any cost savings you may have initially enjoyed.
How Everlasting Boiler Blowdown Valves Make All The Difference
Don't keep replacing your ball valves or gate valves with the same type of valve. They wear out quickly, especially in industrial steam applications. We've designed our steam valves to create an effective seal for far longer than traditional valves.
At Everlasting, our boiler blowdown valves avoid these traps. Our valves leverage our exclusive self-lapping, rotating-disc-valve technology. This technology was originally designed with boiler blowdown valves in mind but has spread, over the decades, to every type of valve we offer at Everlasting Valve Co.
Our boiler blowdown valves have the exceptional ability to handle sludge, high temperatures, and intense pressures produced by any boiler. This means our valves last significantly longer than others and do not always need to be changed during scheduled maintenance. This dramatically reduces your costs and production times. Using our rotating-disc-valve technology, these valves simultaneously clear out harmful particles while cleaning the precision-lapped surface.
Thanks to Everlasting Valve's boiler blowdown valve, you won't have to replace a valve every time your boiler is taken out of service. Plus, our boiler blowdown valves come in a variety of configurations to suit your needs:
quick-opening
slow-opening
straight pattern
angled pattern
WYE pattern
At Everlasting, we offer boiler blowdown valves and diverter valves, process valves, and bulk material valves. They will replace valves you have in your plant operations, they will last longer and prove more reliable than any valve, even steam valves, you have used previously.
Process Valves
Everlasting Valve Company's process valves are a superior replacement for faulty ball valves because of their ability to handle the toughest applications. Our process valves were engineered with one thing in mind: bearing the most brutal, hot, and dirty industrial environments imaginable. Try them for yourself, and they'll rise to the challenge every time.
Like all of Everlasting Valve's products, our process valves use our original self-lapping, rotating-disc-valve technology. However, our process valves also implement a unique open body design that is self-cleaning. Also, these valves are designed with seats that wear in, not out, for a seal that gets harder as it works.
While tons of our customers buy our process valves straight from the shelf, Everlasting Valve Company can customize our product to meet your exact specifications if needed. With a plethora of end connections such as flanged, buttweld, or lugged, our process valves are fit for practically any job.
Bulk Material Valves
Everlasting's patented bulk material valve is the longest-lasting and best performing valve of its kind on the market. Barely breaking a sweat, this valve can handle the most abrasive, high-cycling, high-temperature applications.
In addition to our original technology used in all our valves, the bulk material valve uses an open-body configuration that allows particles and debris to move freely for easy cleaning and expelling when the valve opens. Using its unique shearing action that clears the sealing surface, the valve forms an even tighter seal over time. In fact, high-cycling applications will make this valve stronger with each repetition.
Not only is this valve built to get stronger in the toughest applications, but it can be used in a wide range of severe plant environments as well:
dry solid plants
dense and dilute-phase pneumatic conveying systems
in transfer lines
silos
cyclones
That's just a taste; our bulk material valve can be used for even more. If you want to make everyone's life easier, boost efficiency, and reduce maintenance costs, this is the valve for you.
Diverter Valves
We're proud to say that our diverter valve has been installed in some of the most unrelenting plant environments all over the world and continues to function decades later. These valves were designed by our engineers to withstand the most intense and abrasive media your plant can give.
Using the same technology as our other valves, this diverter valve lasts years longer than traditional diverter valves. Better yet, these valves can be switched on the fly to ensure uninterrupted production. Best used for applications with extensive erosive slurry or abrasive solids, this valve has plenty of room for media to flow freely and expel easily. Not only will you be impressed with this valve's efficiency, but you'll be impressed with your plant's efficiency as it can continue to function between planned shutdowns.
Versatile and Certified Steam Valves
Our self-lapping, rotating-disc technology was introduced in 1906 and has been the gold standard for severe-service valves ever since. Each time the disc rotates, the action it produces renews and polishes the metal seating surfaces. Each Everlasting valve wears in, not out, which makes for a tighter seal every go-round. When other valves fail, ours keep on giving.
A variety of plant environments all around the globe use our valves. You can find these valves in applications, such as:
Cement Production
Petroleum Production
Petroleum Refining
Petrochemicals
Chemicals
Power Generation
and more
We've designed all of our valves to meet the crucial standards of any severe-service environment. Our steam-boiler-blowdown valves, the first valves ever produced by Everlasting Valve Co., meet ASME / ANSI Boiler & Pressure Vessel Code for blow-off service. The valves can replace any gate valve, ball valve, globe valve, or pinch valve in various applications.
When it comes to harsh and abrasive environments, our valves have yet to meet a material they can't handle. From hot-catalyst handling to fluid-catalytic cracking, our valves handle all manner of slurry, sludge, dry solid, abrasive, or other erosive material you can think up. They perform perfectly every time. Everlasting valves beat other valves, hands down.
You may be wondering if Everlasting has the valves for your severe-service application. Even if we do not have what you need right now on our shelves, we will custom-build you a valve to meet your needs. Our engineering team is exceptionally talented. And because our valve technology is based on an extremely flexible design, we can create the valve you need.
If you are looking for boiler blowdown valves or any other valve, look no further than the Everlasting Valve Co. We are a family-owned and -operated organization, and we manufacture American-made products. Everlasting Valve's QMS is ISO 9001: 2015 certified, so you know you can be confident that our valves will meet all of your highest quality standards. Whether you need a quote or would like more information, or you want to discuss a customized valve to meet your requirements, contact us today to discover what Everlasting Valve Co. can do for your business.