Industrial Valve Solutions At Everlasting Valve Company
Published December 17, 2020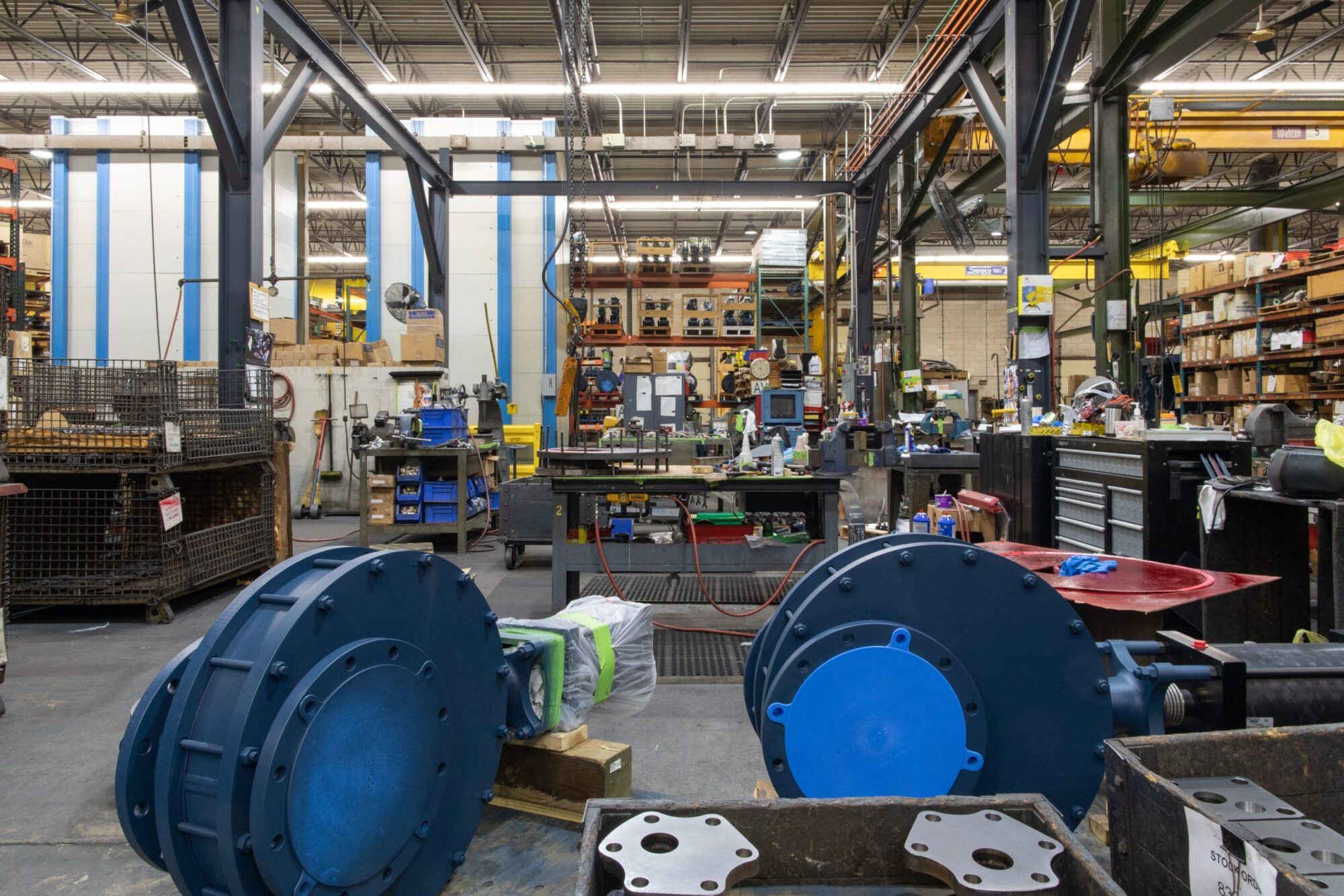 Solutions for your company can often be challenging, especially when those answers lie at the very center of what keeps your business operating. For those in industries where tough, reliable and long-lasting products are an absolute must, you can turn with confidence to Everlasting Valve Co. We have the industrial valve solutions for you.
Everlasting – The Industrial Valve Company
We are your go-to valve company for all rough and tough valve processes. Located in South Plainfield, New Jersey, we are an essential manufacturer in the Garden State. All of our valves are made right here in the USA. You will not find any other valve manufacturer who can surpass our excellence in creating and producing top-quality valves for industrial uses.
Everlasting Valve had its humble beginnings over a century ago when Patterson Allen Engineering built valves that were stronger than the applications for which he designed them. By 1906, the boiler blowdown valve was on the scene. Businesses have been using it ever since in some of the harshest environments you can imagine.
We have proven ourselves over the decades, offering industrial valve solutions for exceptional longevity, performance, and value. Our core values remain the same as ever: we are a family-owned organization, and we produce American-made products. Everlasting Valve's QMS is ISO 9001:2015 certified, making it possible for us to always achieve the highest quality standards.
Who Does Everlasting Valve Co. Serve?
Industrial valves are known to frequent some of the world's harshest, dirtiest, most challenging environments. We are up to the task. At Everlasting Valve Co. we are here to meet your needs in diverse industrial fields, such as:
When you come to us with your valve problems, we always work out industrial valve solutions for you. If what we have in stock will not work for you, our talented staff will get to work and custom-design valves to meet your company's requirements.
How do we do that? With our extraordinary line of industrial valves. When you need valves to withstand high heat, chemicals, slurry, dry solids, scale, and the harshest and most brutal environments out there, our industrial valves perform exactly right every time.
Our industrial valves will replace gate valves, ball valves, butterfly valves, globe valves, pinch valves, and more. We offer you four unique industrial valves.
Process Valves
Let our process valves have at your harshest environments. Give us all of the high heat, slurry, chemicals, and solids you can find. We will outperform any ball valve any time. Our process valves are known to take on the dirtiest, most brutal applications, and they do it with ease. No longer will you find yourself having to change out valves that are no longer performing. You know how downtime can affect any business by reducing costs and causing delays, but this will not be the case with our process valves.
Diverter Valves
Our diverter valves will last longer and perform better than traditional diverter valves. Valves used in the diverter process are known to gunk up with all manner of particulate. This either slows down the operation or stops it altogether. Not so with our diverter valves. They are part of our answer to solving your plant's most challenging problems.
Bulk Material Valves
For any severe plant environment, you can't beat our bulk material valves. Built with the same technology as any valve we manufacture, you won't find a better answer to all of your ball or gate valve replacements than what we offer.
Boiler Blowdown Valve
For effectively clearing sludge and other impurities that build up during steam-boiler operations, our boiler blowdown valve is ready to take on the job in the harshest environments you can throw at it.
The Original Rotating Disc Valve
We've based all of our industrial valve solutions on our innovative technology known as the rotating disc valve. All of our industrial valves feature a unique open-body design and a self-lapping, rotating disc that clears out and shears away all process material. This results in a tighter seal and lower leak rates with every pass. Our valves wear in, not out, and keep getting better with age.
If you have an industrial valve problem or need answers to questions, don't hesitate to contact us today. Our values are just what they were over a century ago, and we stand proudly on our reputation. We will make the difference for all of your valve solutions.