Isolation Valves For The Power Industry
Published February 9, 2021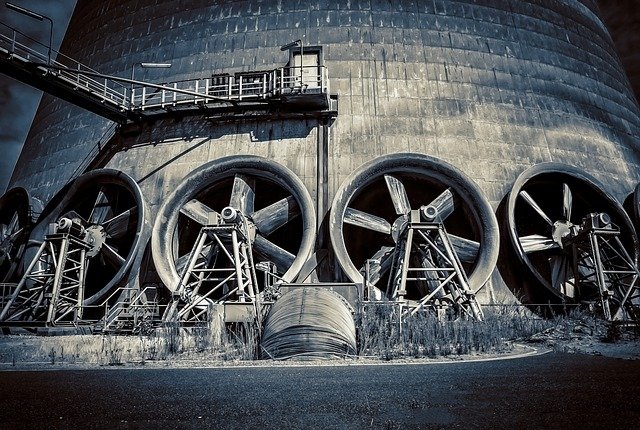 Here at Everlasting Valve Co., we specialize in heavy-duty valves for some of the world's most severe environments. Valves we produce are powerful, and they have to be – they replace worn-out valves and will perform well for years to come. One of the areas we often see our valves utilized is in power generation.
Isolation Valves – A Better Solution
Everlasting valves can easily replace knife-gate valves, metal-seated valves, and slide-gate valves for all power generation applications. These are used to transport fly ash within a plant, handle the bottom ash, and handle materials for flue-gas treatment.
Valves play an important role in any power generation industry, and a typical slide-gate valve or knife-gate valve will demand lots of attention and time. This is due to the high humidity levels that often cause filter bags to clog up. Talk about downtime; it can take up to five maintenance people as much as eight hours to change out one clogged bag.
Common Applications In The Power Generation Industry
Valves such as knife-gate valves and slide-gate valves will often clog up or be prone to leaks. This dramatically reduces system-vacuum and fly-ash disposal. What happens is your efficiency levels drop off, costs for added maintenance are high, and your bottom line reflects these less-than-perfect industrial valves.
At Everlasting Valve Co., we have the solutions for you. We have designed our bulk material valves to work for years without maintenance. This is because our valves resist erosion and can handle high-cycling abrasive fines and high-temperatures. They save you money by eliminating downtime. Everlasting valves stand up to the toughest and roughest conditions, places such as power generation plants.
Our isolation valves will outperform any you have used previously and they work constantly without breaking or becoming jammed. The more you demand of our power plant valves, the more you will get out of them.
How can they be so much better than other isolation valves you have used? The answer lies in their makeup. We only produce industrial valves one way at Everlasting – we make them tougher, stronger, durable and reliable like no other. From dry abrasive solids to hot-catalyst handling to fluid-catalytic cracking, our valves are up to the task every time.
Everlasting valves feature a unique open-body design and a self-lapping, rotating disc that clears out and shears away all process material that flows through it. This results in a tighter seal with lower leak rates with every pass. Everlasting valves wear in overtime; they don't wear out and need replacing. So you won't find your power plant stuck in downtime hell.
It does not matter what type of power plant set up you have, because we handle them all. For any unique application, we specialize in providing custom-made solutions. We can build your valves from the ground up if we don't have what you need on our shelves right now.
When it comes time to replace those slide-gate and knife-gate valves, turn to Everlasting Valve Company. You will save money in lost production and downtime, and you will enjoy satisfaction, not frustration.
We know what we're talking about at Everlasting as we have been creating valves for well over a century. In that time, we have seen many changes to the industry. We have walked right along with those changes, introducing one of the most remarkable industrial valves you will use. Our severe-service valves are unbeatable.
People know Everlasting valves for the exceptional quality they bring to the job. Our boiler-blowdown valves, bulk material valves, diverter valves, and process valves replace components you have right now – such as pinch valves, ball valves, globe valves, and knife gate valves. At Everlasting, we set the industry standard. Come to us for the valves for all severe-service applications.
Everlasting Valve Co. is a family-owned organization and we produce American-made products. Our QMS is ISO 9001: 2015 certified so you can trust you are getting the absolute best and highest quality industry standards. If you have questions about isolation valves or any valves, be sure to contact us today. Let us show you how our valves will make the difference for your refining or power generation applications.