A Better Solution To Metal Seated Ball Valves For High Temperatures – Everlasting Valves
Published June 22, 2021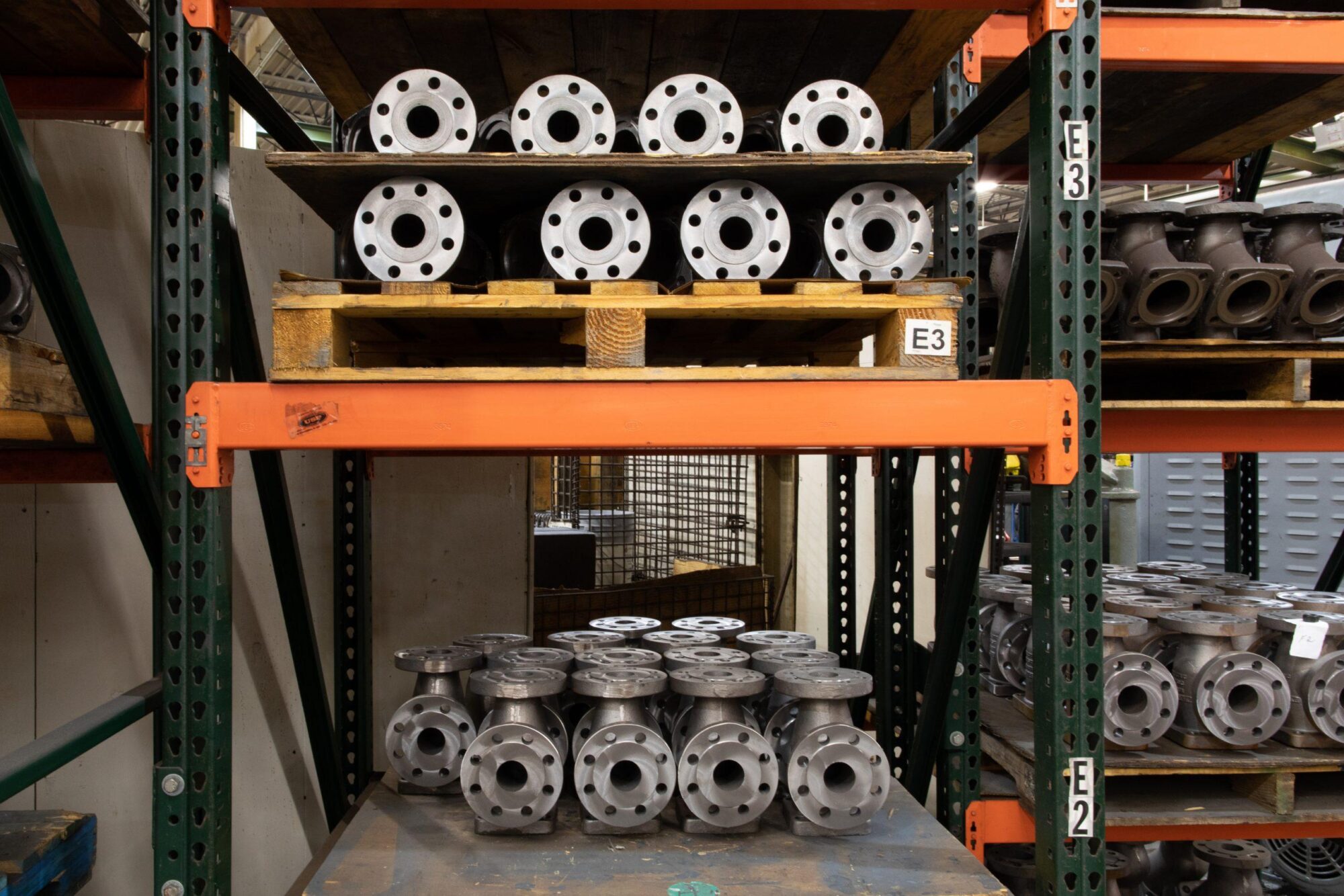 Have you had it with ball valves? Don't like the way they fail? – Too often and without warning, putting your business in a precarious spot. There is a better way. Everlasting Valve Company can show you how our valves are a much better solution than metal seated ball valves for high temperatures.
An Alternative To High Temperature Metal Seated Ball Valves
Our company manufactures four different types of valves specifically designed for severe applications. We go where most don't and our valves are durable in the worst conditions. The applications we work with include:
Cement Production
Power Generation
Petroleum Production
Petroleum Refining
Chemicals
Petrochemicals
Over one hundred years ago, Everlasting Valve Company introduced the original self-lapping, rotating-disc valve to the world. It has been the gold standard ever since. The unique technology of our valves means it wears in, not out, which makes it the toughest yet for all industrial applications.
If you need a better solution to metal seated ball valves for high temperatures, get to know our process and diverter valves. With each operation, our valves become more efficient and produce a tighter seal, while all other valves, including ball valves, fail over time.
Benefits of High Temperature Valves At Everlasting Valve Co.
We have different valves all-around to choose from. Process, diverter, bulk material, and boiler blowdown, depending on your needs. In turn, our types of valves can operate in measures of extreme heat temperatures. Here are different types of valves we could offer you.
Process Valves
At Everlasting Valve Company, our process valves have proven themselves in the most extreme environments. They significantly outperform ball valves. Process valves handle chemicals, heat, slurry, scale and dry solids with remarkable ease. You can throw everything you've got at our process valves, from the hottest, dirtiest, and most brutal applications. And it is business as usual. Remember, process valves can take the hot temperatures, all the way up to 1500° F (815° C).
Our Process Valves are used all over the globe in pneumatic conveying systems, vessel discharge, reactor loading, lockhoppers, and slurry applications. Despite being found in incredibly harsh places, they just keep going and never let you down. That is a big plus for you when it comes to reducing your costs and downtime. Not every valve can just about guarantee you a tight shut-off every time. Our process valves do.
If your company is replacing or repairing installed ball valves more than once a year, it's time to make the switch to Everlasting Valve Company. Get our toughest, longest-lasting valves. You won't find them anywhere else.
Diverter Valves
Everlasting Diverter Valves have a lot going for them. For starters, they are self-cleaning. They are designed with an open valve body that provides plenty of room for whatever you have running through it. The body to pipe connections cause the flow to swirl in the open body and the flow drops by gravity, then it is discharged through the straight leg with the next cycle.
Our Diverter Valves are also self-lapping. With each cycle, there is disc rotation, which occurs as the center of friction under the disc looks to align itself with applied force. Scratches that may occur are polished away as the disc moves from one port to another. No other valve is like Everlasting's diverter valve.
Everlasting's Diverter Valve also features a positive shut-off. This means that leak rates are below industry standards. Each valve we manufacture is tested for seat and body integrity. Having sharp edges ensures that the seat and disc remove any deposits from sealing surfaces.
The pressure of our diverter valves is ANSI Class 150 and 300 Vacuum to 100 psig (7 bar) and they can withstand high temperatures to 1500° F (815° C). Our cast iron diverters can handle pressures to 100 psig (7 bar) while our fabricated diverters can be designed to ANSI Class 150 or 300 for temperatures up to 1500° F (815° C). All diverter valves offer plenty of room for any and all media to flow freely and discharge cleanly, while the closed seat and disc surfaces remain tightly sealed from any abrasive materials.
When you look for a better solution to metal seated ball valves for high temperatures, you will find that our diverter valves are your best solution. When you make the switch, your plant will operate without planned downtimes.
Bulk Material Valves
One of our toughest choices on the roster, bulk material valves are ready to deal with the dirtiest and hardest plant problems to date. Be it the most abrasive application or not, our valves are here for you. Our valves, specifically, get stronger the more it's put through the wringer. Meaning that the harder it works for you now, the harder it will work in the long run. Tougher than the rest, let our bulk material valves work for you, not against you.
Boiler Blowdown Valves
Now, we reach the apex, one of our original manufactured products, the boiler blowdown valve. Used for the harshest industrial applications possible, these valves remain a great alternative to other different valves, such as globe valves. As they often break down under harsh conditions and our valves do not. In a world full of many different types of valves and their counterparts, our company remains the best out of the lot.
What Makes Everlasting Valve Company Special
Once you contact us, we don't just offer you what we have on our shelves. If you don't see what you need, we will create it for you. That is the novel approach Everlasting Valve Company has been using for decades, with great success. When it comes to replacing those metal seated ball valves for high temperatures with something better, we will stop at nothing to develop new features to support even your more stubborn challenges.
Get to know our Process and Diverter Valves and all they can withstand and do for your next, big applications. Typically, our first step is to come out to your site to evaluate your unique plant environment and to learn about your needs and challenges before we do anything else.
Don't let high temperatures get in the way of your operations. We offer you superior product quality and customer service. Let us do the hard work for you.