Our American Made Valves
Published January 27, 2020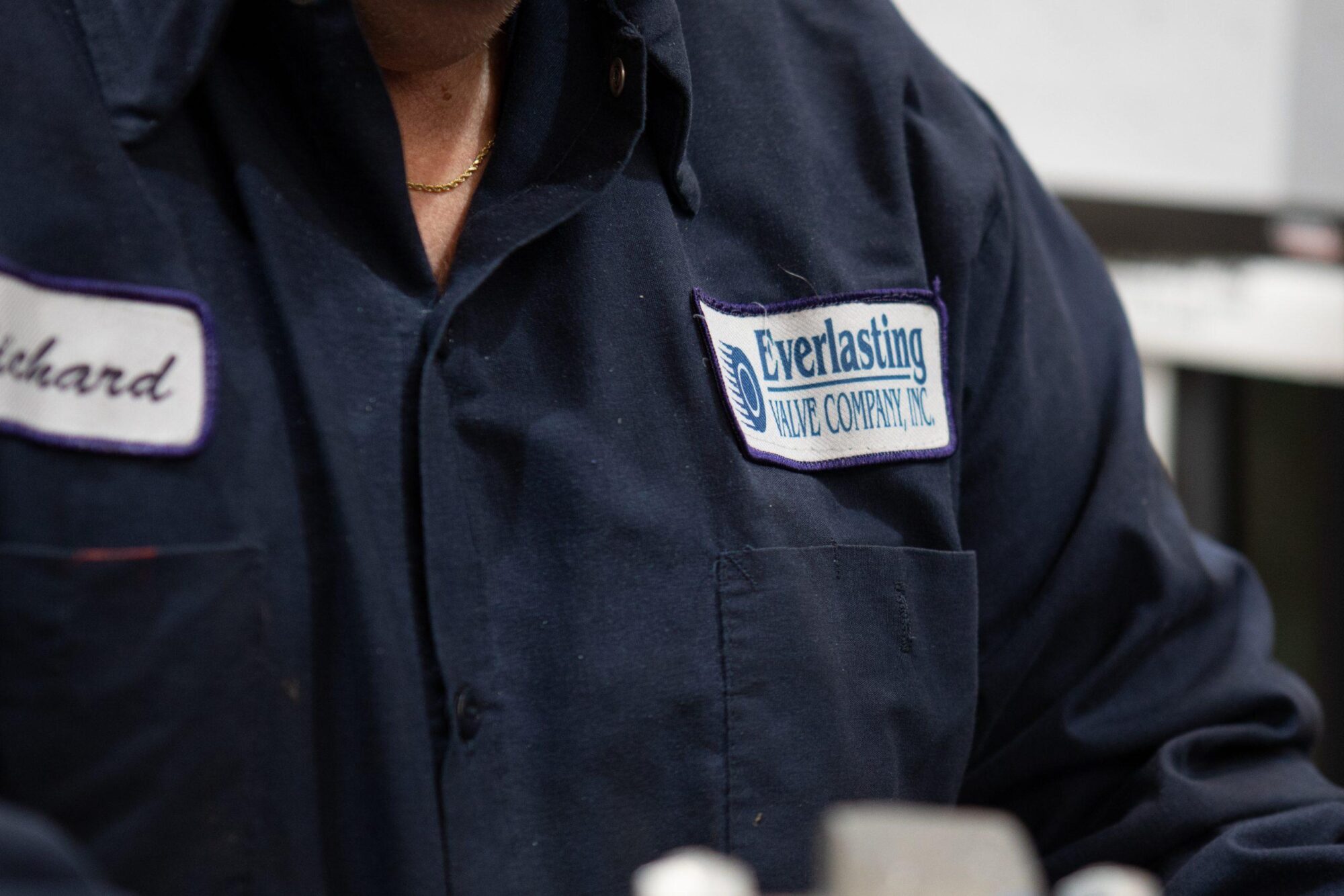 When Everlasting Valve Company was founded over a century ago, it had two primary goals.
To work closely with our customers to create solutions that were cost-effective, more efficient, and met their needs.
To develop a valve that was tougher than the applications it was designed for and could withstand the harshest environments.
Fast-forward to modern times. You will find our ethos stands strong today. Everlasting Valve Company is as committed as ever to producing cutting-edge valve technology that is as durable as it is effective.
Keeping It Local
To ensure our valve production remains high-quality, it's very important for us to keep things local. All our production takes place in the USA, meaning that every valve leaving our production line is 100% American made.
This aspect of our business is crucial because it enables us to keep a close eye on everything we do. American made valves do not compromise on durability or longevity, something that would not be guaranteed if we were to outsource our production.
American Made Valves:
Benefit Our Customers
Every plant-operation has unique circumstances and challenges. Therefore, our customers have very specific requests. Being based on American soil makes it easy for us and our customers to have close communication about how we address their needs.
From complex materials to vast plant operations, our American made valves can be adapted to suit all situations. We pride ourselves on having the ability to deliver when we ask our customers what they want from us and how we can improve further. Our customers are experts in complex plant operations, so it makes sense for us to receive guidance, input, and expertise from ground-level experts on the plants.
Allow Us to Be Industry Leaders
There's a reason Everlasting Valve Company is setting the industry standard. We've been leaders in the creation of modern valves that provide exceptional performance for over 100 years. If we began outsourcing production, we would no longer have our finger on the pulse of what needs to be improved, and we would not be able to monitor quality continuously.
Keeping our valves American made gives us the edge over our competitors and allows us to produce a superior product.
Provide Employment
In recent times, many of our competitors have elected to outsource their production or import products from foreign suppliers. This has come at a huge cost to American employment since it significantly reduces the number of jobs available.
Everlasting Valve Company has always maintained a family-centric culture with a fully American workforce. This type of close-knit community boosts productivity and fosters innovation and problem-solving. Creating an environment like this enables employees to be owners of their success as well as allowing us to innovate and improve continuously.
Additionally, providing employment to Americans boosts the local economy and ensures the success of our business is enjoyed by the American people and the communities that surround us.
Inspire Trust
Unfortunately, China and other far Eastern countries' monopoly on much of the production within a variety of industries has become synonymous with inferior products. There are many instances of imported products breaking down. When customers hear that their valves are coming from one of these countries, they are immediately worried that they might not receive a product that is up to the job or made with quality materials.
Our customers are reassured that our valves are entirely American made. We make a high-quality product that you can trust to do the job its meant to do.
Customers are also happy to learn that they will be liaising with American people, whether its over the phone or in person. They know they won't be diverted to a foreign call center or suffer no customer support at all.
American Made Valves Improve Businesses
As our valves are American made, we can guarantee a durable, long-lasting product no matter the application. This ensures fewer problems, fewer breakdowns, and safer working conditions. Ultimately, plants using Everlasting valves can operate more efficiently, improving the overall output.
Our customers in the USA and all over the world know that when they choose American made Everlasting Valves, they are doing their business a favor. Our valves, which get better with use, make American businesses more efficient and more profitable.
We are extremely proud to be a 100% American business that has established itself as a long-lasting industry leader. And we look forward to enjoying another 100 years of providing American made cutting-edge technology.