4 Reasons To Use Everlasting Valves For Pulp & Paper Plants
Published September 13, 2021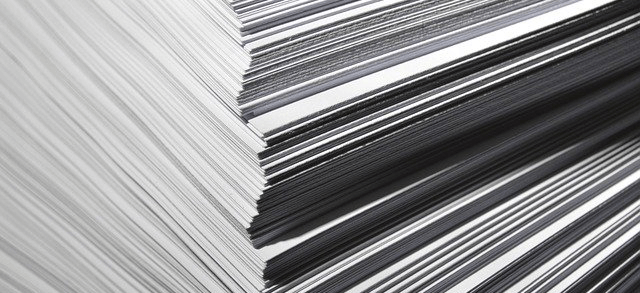 There are very few constants in this life. The world around us is shifting in every way. With more sustainable practices and renewable energies, getting smarter about your production setup is part of the evolution.
When it comes to the pulp and paper industry, the right pulp valves can make all the difference. In this ever-shifting industry, a mill's economic success can depend on the evolution of modern practices. Being ahead of the game means intentional research about how pulp valves are changing. As the climate of pulp and paper adjusts, business needs to follow that trend. To follow this curve, it is crucial for paper mills to consider upgrading their standard operating procedures.
Everlasting Valves are ideal in any severe service, pulp and paper plants included. Today's pulp valves need to function well, in every kind of process condition, with consistent valve operation. That's because modern pulp valves are put through many actuations and cycles every day, with high velocities, varying temperatures, and extreme pressures. A valve that cannot handle these conditions is a valve that will fail, bringing productivity, safety, and the bottom line down with it.
There are numerous configurations for pulp and paper plants. Converting wood into fibre might happen through mechanical pulping, sulfite pulping, or Kraft pulping. All involve pressure, steam, and/or chemicals. Pulp valves are used for control, isolation, steam and condensate, venting, and other critical purposes. Our valves are the best choice for all of these operations because they are safe, long-lasting, and customizable.
Let's break down what long-lasting valves can do for your practice.
Safer Pulp Valves
As in any industrial environment, safety is key in pulp and paper plants. Pulp valves need to work reliably and consistently to keep people and equipment from needless danger. When valves are not appropriately rated for severe service, they can fail catastrophically, with leaks, fugitive emissions and other hazards impacting the plant.
Environmental requirements for pulp and paper plants are extensive. Meeting regulation is much easier with a valve on which you can rely. All of our valves are built to improve over time, wearing in instead of wearing out. The self-lapping, rotating disc technology continually polishes the seating surface and tightens the seal. These valves are also built to withstand even the most challenging temperatures, pressures, and materials. So, from environmental safety to physical safety, you can trust Everlasting Valves to do their job well.
Functionality
Selecting safer pulp valves can improve overall production performance. There's nothing quite like exceeding profit margins while improving overall execution. Take the time to research and zoom in on the flexibility of your valves. If you take stock of their flexibility and material grade alone, you'll notice that they're probably missing a few key features.
You'll find that the best pulp valves on the market have some serious functionality: the right finish, the right proper resilience. With high-grade materials and technology forward poise, it's hard to deny your machinery such a perfect upgrade.
Long-lasting Valve Service
As this article in Valve Magazine says, "Quality means repair less often and often means less expense for that repair." Pulp and paper plants looking to be profitable are moving away from valves that cost less upfront but rack up countless repair and replacement bills over time. That does not even factor in the cost of plant downtime, personnel inefficiency, and damaged reputation.
Pulp valves should not be chosen for their upfront price, but for their lifetime value. We are clear with all of our clients — our valves will cost you more than the average valve, but they are worth every penny. You can trust an Everlasting pulp valve to operate reliably for decades, getting better over time.
Our valves have an open body design, discouraging jams and corrosion as materials flow through the body. The self-lapping, rotating disc moves any additional particulate out of the way, while polishing and tightening the valve sealing surfaces. It is a simple solution that translates to years of quality service, unparalleled in the industry.
Our dedication to long-lasting valves goes all the way back to our company's origins. Everlasting Valve Co. began in 1906 with the idea that industrial valves should be as tough as the environments in which they operate. It started with a steam locomotive blowdown valve, and has since expanded to all kinds of industries, including pulp and paper. We know that your business dollars are hard-earned, and we have been making the most of valve budgets for over 100 years.
When you invest in our valves you are investing in a phenomenal total cost of ownership. That one-time capital expenditure translates to years of service. And it does so without the need for repair, replacement, downtime, or emergency valve situations.
Customizable Pulp Valves
While we offer Everlasting Valve products to suit practically every purpose, you may find that your plant has a highly specific challenge or need. Where other valve manufacturers cannot offer a solution, we are proud to step in with our team of innovative valve engineers. Every valve is built on our self-lapping rotating disc design, which is ultimately a flexible base for a customized valve.
Our skilled engineers begin any custom project with a site visit. There, they will check out your pulp and paper operations, see what pulp valves you are using, and evaluate the environment. They will work with your staff first-hand to understand your needs and challenges.
Then, they come back to our New Jersey plant to design and produce a custom pulp valve just for your company. Rest assured, the same great features of safety, reliability, and durability are a cornerstone of every custom valve. We are confident that our pulp valves can transform the way your pulp and paper plant operates, for the better.
Investing in Pulp Valves
Pulp valves are arguably one of the most integral pieces of modern pulp & paper plants. When you have the proper gear for a modern paper mill model, there is no limit to your success.
All it takes is one phone call, message or email to partner with us. For more information, to request a quote, or to talk about custom valves, contact us. You can also call us at 908.769.0700, or email [email protected] with any questions or requests.