Save Money With Longer Lasting Rotating Valves
Published August 1, 2022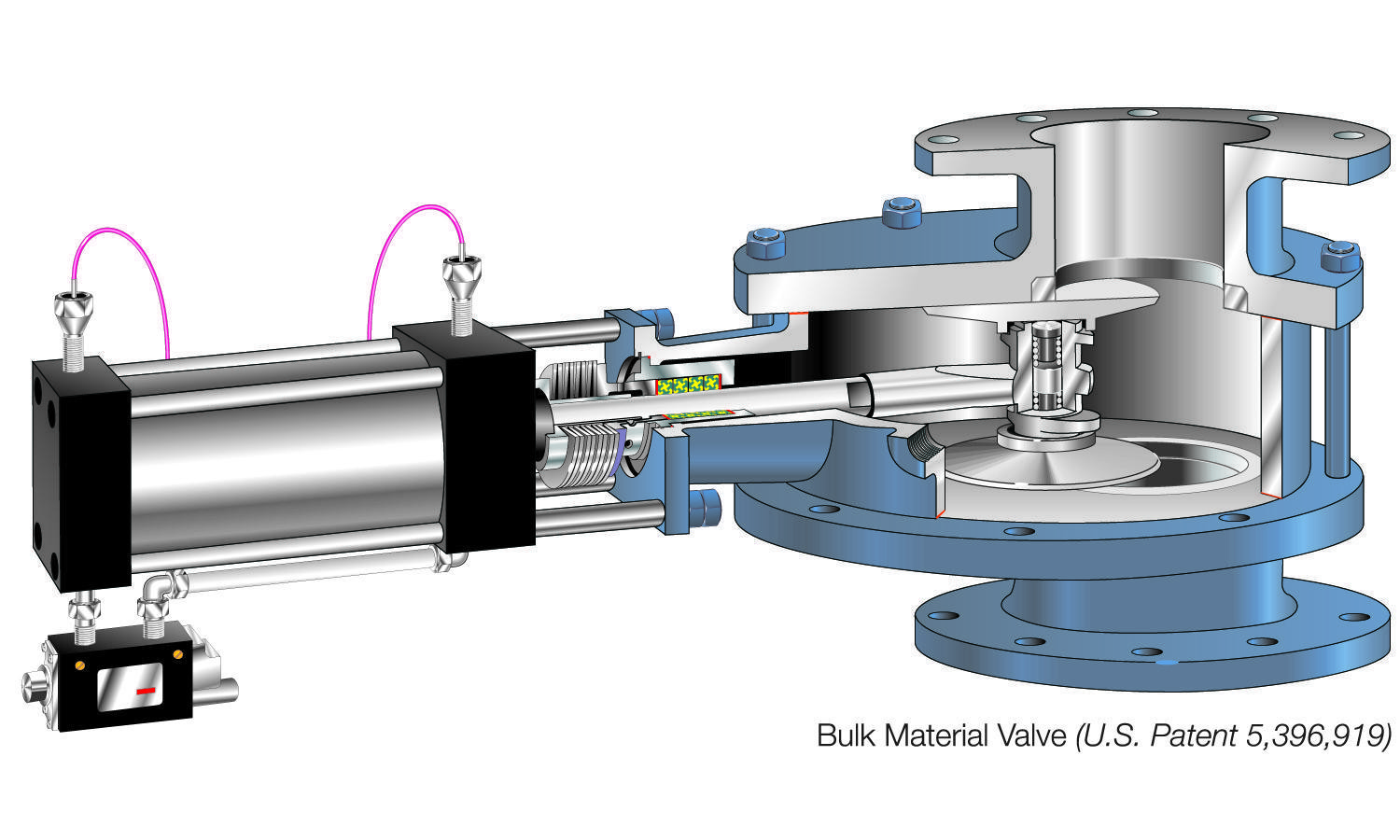 Our Rotating Valves
Spending on valves can add up quickly, but choosing cheap valves is not a good way around the cost. These inexpensive valves are more likely to break, fail, or otherwise become useless. This would mean you have to spend money on fixing or replacing them, on top of the money your company loses if you have to shut down equipment or otherwise interrupt business operations thanks to a valve issue.
By investing in rotating valves, your company saves time and money, especially over the course of the years and decades to come.
How They Operate
Everlasting Valve Company has created cutting-edge, unparalleled valve technology. Our rotating disc valves are unique, operated through an actuator that moves the post and lever arm, driving the rotating disc. The sealing surface of the disc is always in contact with the seat, thanks to force exerted by springs, which allows the disc to move vertically to overcome thermal expansion or contraction and compensating for any back-pressure. This also keeps particles out of the space between sealing surfaces.
The disc to seat friction differences keeps the disc rotating as the valve cycles, which in turn shears and wipes away any accumulated process material, while polishing the sealing surface. In effect, the valve renews and polishes the seating surfaces as it works, so the rotating valve actually wears in with use instead of wearing out, making the seal tighten and the valve more efficient over time.
How They Save Money
As you can see through the above explanation, our valves don't break down over time. Beyond that, because the valves rotate during use, they don't wear down in one isolated area like typical valves, so any wear is even, adding to durability and longevity.
If you are operating in a challenging environment or using valves in a high cycling application, you are likely very familiar with how often a standard valve can wear out. Inevitably, as soon as you install a typical valve it's on its way to wearing out, breaking down over time (in some cases, breaking down very quickly!). The impact of sub-par valves is felt across the entire company and spreads out to your own clients, who have to deal with the inconveniences and perhaps added costs of your own equipment that isn't quite doing the job.
Now, let's take a look at rotating valves again. Yes, you will pay more for these valves upfront — the cost is higher than standard valves, and especially pricier than the cheapest valves out there. But the difference comes through in looking at the life cycle cost of a typical valve versus one of our proprietary rotating valves.
To understand why rotating valves save money, you have to look beyond what the cost is at the start, and consider the long-term impacts over the entire working life of the valve. While that cheap valve might cost considerably less than one of our rotating valves, if you have to buy dozens of them during the same time frame that one rotating valve would stay strong, you are actually losing money by trying to cut costs up front. When you add in maintenance costs for valves that have a higher failure rate, plus labor and consumables, you will quickly find that that upfront investment is well worth it.
For a more detailed look at how rotating valves are beneficial in the context of a life cycle analysis, check out this case study. In this case, a rotating disc valve over a plug valve would save $188,000 in maintenance costs over 25 years and add months of free extra production, saving over $1,000,0000 across the entire business — and the rotating disc valve only cost between $5000 and $6000 more upfront.
Why the Price Point Isn't Enough
You've heard of the saying "It pays to save", but that isn't always the case. In fact, in the effort to be as thrifty as possible, we end up buying extremely subpar items. This is okay for when you're buying something low-risk, like paper plates. It is not okay for high-risk projects, like industrial valves that hold and move dangerous compounds.
In short, your business is going to be in some deep water very fast if you continue to buy cheap valves for your business or consumer needs. Instead, you should consider buying our valves, which are the best combination of power longevity, and affordability.
Investing in Everlasting Rotating Valves
Many people come to us after their valves have failed, realizing the value of rotating valves and their incredibly long service life. Save yourself the headache, and save money by being proactive. The upfront cost will quickly be recouped through your more efficient operations.
We are here to help you find the best severe service valves for your environment, so you no longer have to deal with leaky valves, worn out equipment, downtime, and lost money. We can even come on site to evaluate your situation and create custom valves just for your operations.
Buy Your Rotating Valves Today
Now that you know the benefits of our rotating valves, you'll want to make sure you buy from us. However, if you don't know how to begin searching for the valves, you're going to need some help from the experts. Luckily for you, we can handle that, too.
At Everlasting Valve Company, creating and selling valves is all we do. We're the leaders in the industry and sell process, diverter, and bulk material and boiler valves for all kinds of situations, including cement production, power generation, chemical needs, and more.
Our existing rotating valves are great for companies that don't want or need a custom solution, and they are just as effective and durable. For a quote on process valves, bulk material valves, or diverting/converging rotating valves, fill out our form here, and for boiler blowdown valve quotes, call our office at (908) 769-0700 or email [email protected] for pricing and availability.