Swap Your Pulse Valves For Bulk Material Valves
Published January 10, 2022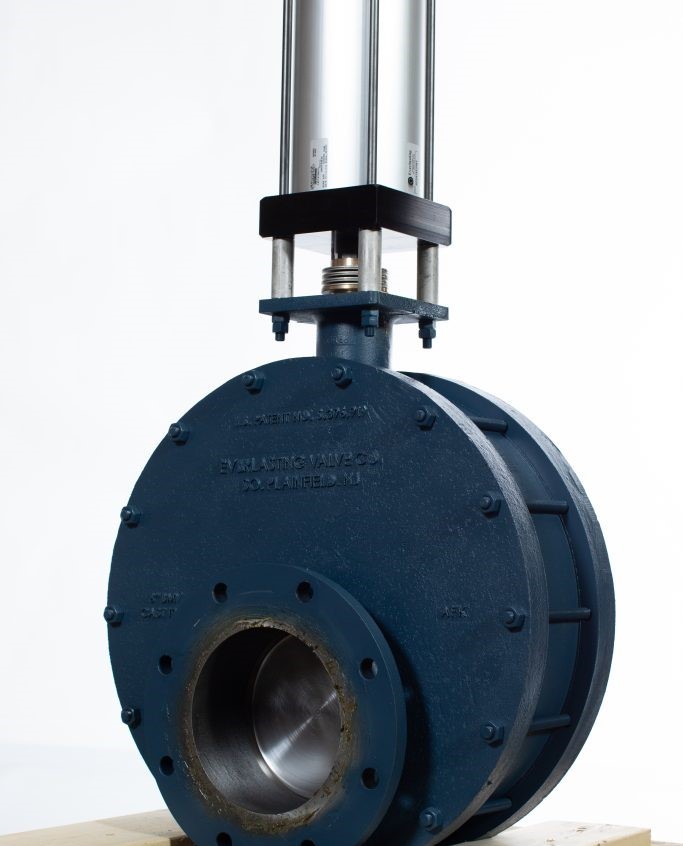 Why an Air Filtration Dust Collector Is Vital to Some Industries
In many industries like steel mills, food processing, pharmaceutical production, feed, grain, metalworking, agriculture, mining, and concrete, are extremely susceptible to particulates getting inside the machines and causing major problems. The filter bag can restrict the clean airflow as it cakes up with dust, causing the system pressure to drop and reduce efficiency. Not only can this damage your equipment, but it can also pose risks to your employees' health.
The food and beverage industries must also fight other elements in the air, such as powder and dust. That's why an air filtration dust collector system is vital in all these industries and it's also important to use a good dust collector valve since they are not created equal.
What Are Pulse Valves?
Pulse valves are used in dust collector systems to clean cartridge-type or bag-type filters. They send a high-energy air pulse through the blow tube to create a shock wave through the filters to remove dust. It is imperative for many companies to incorporate a quality dust collector system to reduce or eliminate these concerns. Quicker valve response times and higher air acceleration help consume less compressed air, clean filter bags better, and lower system operating costs.
They should provide a high-pressure air blast to achieve effective filter bag cleaning, more effective dust collection, and extend filter life. Insufficient slow valve response time and peak pressure can result in wasted compressed air and poor filter cleaning, which is an expensive consumable and one of the key market differentiation elements.
How Dust Collectors Operate
Dust collectors send a compressed air pulse through filters to dislodge caked-on dust. Because energy is required to create compressed air, it can be quite an expensive commodity. An effective dust collector balances the amount of air pressure (also known as peak pressure) delivered. This is why pulse valves are needed. These critical components help deliver the compressed air pulse with a combination of features that provide the reliability that your dust collector requires to operate more efficiently.
Some features a pulse valve should include:
The ability to deliver the proper peak pressure for optimum cleaning
Extremely rapid valve response times that reduce the amount of air needed
A reliable, rugged, and easy operational design, allowing the valve to endure hazardous or challenging environments with minimal maintenance
Pulse Valve Design
Pulse valve characteristics, sought by OEMs, purchasing managers, end-users, and engineers alike, include ease of use, robust performance, and reliability. The most popular dust collector pulse valves in today's market offer a simplified design helping to enhance performance, and maximize system uptimes. These valves are particularly developed for reverse pulse baghouses in jet systems and to filter dust collector cleaning.
Most applications require high flow rates, high peak pressure, extremely high-speed valve opening and closing, and long life, for more effective filtering while reducing compressed air waste. Some pulse valves provide a long life cycle with more than one million cycles.
The functional design of pulse valves includes multiple connection options, such as a dresser, threaded, and a quick-mount that enables easier, faster, and more secure installation. This is a great benefit for replacement situations and initial installation. In addition, it helps to be able to mount the pulse valve in any position without impacting operations. Another important option is built-in silencers that lower noise and stop foreign particles from going through the valve.
Pulse Valve Innovations
Today's technology offers the capability of holding tighter tolerances for every component, which drives life expectancy and performance forward. Plants must have safe operations in explosive or hazardous environments and are required to comply with safety regulations. Pulse valves must meet global approvals of CSA, UL, RoHS, EC, ATEX, and other certifications for worldwide use. There are also optional explosion and waterproof solenoids available to use in atmospheres that pose potential explosion risks and offer ambient extended temperature ranges.
Solution-Solving Capabilities
For engineers, purchasing managers, and OEMs, there are many concerns that affect buying decisions. It's not about using the latest technology, but how easily integrated that technology is with their current projects and the efficiency of the technology, its maintenance needs, the length of time it will last, and how it affects other components. Not to mention current costs.
Other important factors are outstanding technical support, quick delivery options, and the ability to get the required components when needed to ensure smooth operations at your facility. Long lead times can either slow down your processes or shut them down completely. Some suppliers offer express delivery programs or same-day shipping to ensure you get your products fast as long lead times may be problematic for OEMs.
Swapping Pulse Valves for Bulk Material Valves
Swapping pulse valves for bulk material valves is a better option since bulk material valves have smaller parts, are of higher quality, and are actually more impactful for overhauling an entire facility. To improve your setup or troubleshoot problems, it is important to understand bulk material handling systems components.
Valves are generally used in bulk material handling to send dry bulk materials through the conveyer belt or another system. These valves are used to meter, shut off, or divert the materials. They play an important role and are used frequently and heavily.
Our bulk material valves drastically reduce issues such as frequent repair and replacement, to improve business uptime and lower your maintenance costs. This is because the bulk material valves we offer are made for tough situations, whether it is venting, discharging, or filling applications, dust collectors, transfer lines, or other scenarios that generally cause robust valves to fail. These valves can be used as a mixer, diverter, or to stop material flow when installed as a Y fitting.
Our valves provide a lot of good use since they feature self-lapping action to polish and renew metal seating surfaces when in use. Valves can wear out by mixing, diverting, or stopping materials, causing your material handling system to fail. Our valves are perfectly suited for various systems, as they are available in various sizes, connections, and constructions with optional accessories. They are also built to withstand extreme temperatures. We have the bulk material handling valves you need.