Types Of Control Valves Used in Industries
09-11-23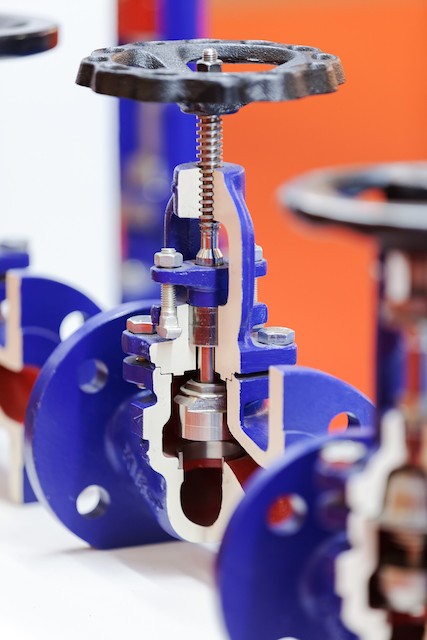 Some control valves on the market will typically fail within about a year, while others can last for decades.
Control valves are used in a range of applications. They're vital to the oil and gas industry, manufacturing sectors, chemical storage, and even for residential applications.
If you need valves for a project, it's important that you do your research. Choosing control valves isn't always easy, so you need to know what options are available.
In this guide, we'll go over some of the main types of control valves used in industry applications. Keep reading for more.
Process Valves
Process valves are highly versatile. They're ideal for handling slurry, chemicals, dry solids, and more.
They also deal with heat well and are capable of operating between -50°F and 1500°F. This makes them ideal for applications that involve extreme temperatures.
Our process valves are incredibly hard-wearing, so they will be able to take on brutal, dirty applications without issue. They're currently in use in lock hoppers, reactor loading, vessel discharge, and slurry applications all over the world.
Tough, durable valves like these help keep the need for control valve maintenance to a minimum. Repairing control valves can result in a lot of downtime, but these won't fail as quickly as other valves. This results in more cost savings, leading to higher profits.
Our process valves use a unique, self-cleaning open-body design. The rotating disc clears out process material as it slides across the valve body. The seats wear in rather than out, so unlike many other valves, the performance will improve if they're worked harder.
We have process valves that you can buy off the shelf and start using straight away. If we don't have something that meets your needs precisely, we can custom-manufacture a valve to your exact specifications. If you need a specific control valve size, for example, just let us know.
Diverter Valves
At Everlasting Valve Company, we produce diverter valves that are designed around our revolutionary self-lapping, rotating disc-valve technology. This allows us to deliver some of the best diverter valves on the market, and they may be the last valves you ever need.
Like our process valves, these are ideal for harsh environments and are currently in use all over the world. In some situations, you could be replacing valves every year as they degrade. Our diverter valves have been known to last for decades.
It's worth noting that our diverter valves may not be perfect for every situation. Our design and engineering teams can work with you to create diverter valves that perfectly meet your needs. This can even include adding specific features that will help you overcome any challenges you're facing.
These valves use our self-cleaning design and can handle the roughest, most abrasive media you can throw at them. This, along with the fact that you can turn them on and off on the fly, means that they'll help keep downtime to a minimum. Whatever the industry or application, efficiency is key, so these valves are ideal.
They're commonly used for conveying or pumping to multiple storage silos or vessels. Our diverter valves can eliminate things like off-quality silos, full fringe bins, and downstream line plugging. This can help save you both time and money.
Bulk Material Valves
It's fairly easy to tell what these valves are best for from the name. If you need to process bulk materials, our valves are some of the best on the market. We use durable materials to ensure these valves can stand up to whatever is thrown at them.
If you process materials that are tough, abrasive, or dirty, these valves will work very well. They can also handle very high temperatures. Note that this can be up to a maximum of 450°F to 750°F, depending on the design of the valve.
Our bulk material valves are great for high-cycling applications and are the longest-lasting and best-performing bulk material valves currently on the market. The open body design allows free movement of the particulate. As the valve opens, it's easy to expel material and clean the valve.
They're designed with a unique shearing action that helps tighten the seal and reduce leak rates. As such, the performance improves with every disc rotation, making these perfect for high-cycling applications.
Another feature of our bulk material valves is a separate pneumatic actuator and valve. These make field packing easy, and there's no need to remove the valve from the line. It's incredibly easy to install, use, and maintain and will last much longer than other valves you might find on the market.
Boiler Valves
Our boiler valves are among the most popular available, and we've been making them since 1906. They were designed for use in harsh applications and can clear impurities such as sludge effectively.
These valves are a perfect alternative to traditional globe valves. They will last much longer, especially when used with abrasive materials. This is in part due to our wear-in technology that creates a tighter seal with increased use.
They're easy to keep clean and require very little maintenance. Whatever your control valve applications are, we'll have something suitable. Our boiler valves are available in slow-opening, quick-opening, straight, and angle configurations to meet various needs.
Selecting the Right Types of Control Valves Used in Industry
With these various types of control valves used in industry, it can be difficult to find the right one for your needs. At Everlasting Valve Company, we've been manufacturing control valves for over 100 years and produce some of the best in the world.
We can discuss your project with you to find a suitable option. If we don't have exactly what you need, we can custom-manufacture the perfect solution. Contact us today to request a free quote.