Types Of Valves Used For Oil & Gas
Published April 24, 2020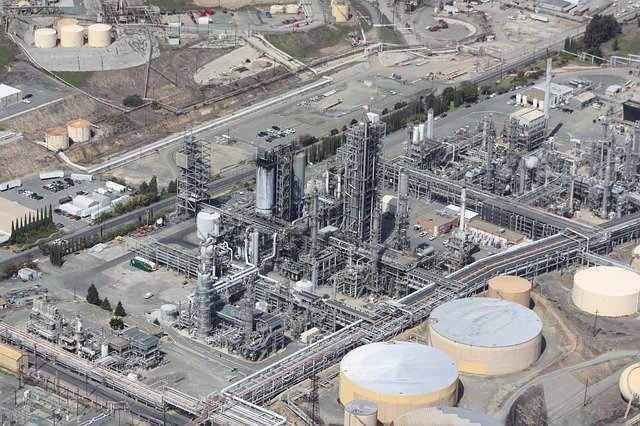 Valves used for oil and gas operate in many mission-critical functions, including controlling flow rates, isolation and shut-off, and other processing and production operations. In most scenarios, these valves face severe operating conditions, including high velocities, erosion, sour gas, vibration, high pressure drops, high temperatures, and other harsh settings. Still, these valves have to function well for safety and dependability, even in the field far away from easy repair.
Some of the most common types of valves for oil and gas include:
Ball valves for oil and gas are generally playing the part of controlling high-pressure liquid and gas flow without losing pressure.
Butterfly valves are usually for isolation and/or modulation of media, when keeping pressure consistent matters.
Check valves aim to prevent reverse flow through pipes, protecting various types of equipment that could be damaged by this reverse flowing.
Gate valves control flow, typically when the valve can be kept fully shut or fully open.
Globe Valves are used for oil and gas in an isolation or throttling setting.
Plug Valves are also control valves for oil and gas. They stop and start flow, while requiring a lot of force to actuate.
Whatever type of valve is used for oil and gas, it needs to be of the utmost quality. Lower quality valves are prone to fugitive emissions, owing to leaks. The oil and gas industry, on the whole, is estimated to be losing as much as $30 billion a year because of these unwanted emissions.
The waste of fugitive emissions is not the only problem with inferior valves. When looking at valves used in oil and gas, a study found the vast majority failed thanks to a seat or seal problem. Next up was corrosion, followed by a seized valve.
When researchers stripped the valves down for further examination they found several secondary reasons for valve failure, the largest being scoring and galling. Worn and damaged seals came next, followed by corrosion, a corroded housing, erosion, then scaling.
As conditions become more severe, a valve built for severe service is vital to every oil and gas company. Everlasting Valve Company has exactly what you need to forget about all of the reasons for valve failure, so that you can focus on operations.
Using Everlasting Valves in Oil and Gas Applications
Everlasting Valves are well suited for oil and gas, including petroleum production, petroleum refining, and petrochemicals.
How does one company serve all of these applications, and more? Our self-lapping, rotating disc valve stands up to everything this tough, dirty environment can throw at it. Our valves have a wide seat and the disc surface is routinely machine lapped during manufacturing. That means you are starting with a seal that is top-rated for shut off and isolation valves. From there, the valve self-laps every time it is put into use, which keeps the seal tight. In conventional valves, even the tightest manufactured seal will eventually give way after being put through its paces, leading to valve failure.
Unlike gate and ball valves, which open and close in the same place every time, our rotating disc valves will not develop scratches, wear patterns, or other damage from continual action. The internal discs rotate and polish away scratches, helping the seal grow tighter with every pass.
The Benefits of Everlasting Valves
When you invest in our valves, you are getting a lot of life out of these products. Some of our valves have been in service for many decades, doing the same thing with ease and dependability. Everlasting valves for oil and gas ensure that your company can focus on production, safety, and success, instead of worrying about constant maintenance, repairs, and costly downtime.
You should be able to expect a lot from your severe service valves. Ours are the valves that will rise to your expectations and then some. In the world of industry, oil and gas jobs are the toughest, harshest, roughest conditions. And that is where our valves have been tested in real life. They offer value and service that is among the best in the world, year after year. That's why clients like Shell Global, ExxonMobil, Irving, and Chevron rely on our valves for their oil and gas work.
We are proud of our products and what they offer to our clients. If you would like to learn more about our valves, we're happy to share the good news. We can work with you to provide a quote, visit your site to prepare a custom valve order, or answer any questions you may have. Call us at 908-769-0700, email [email protected], or contact us online.