Carbon Steel Valves Made To Order
Published June 24, 2019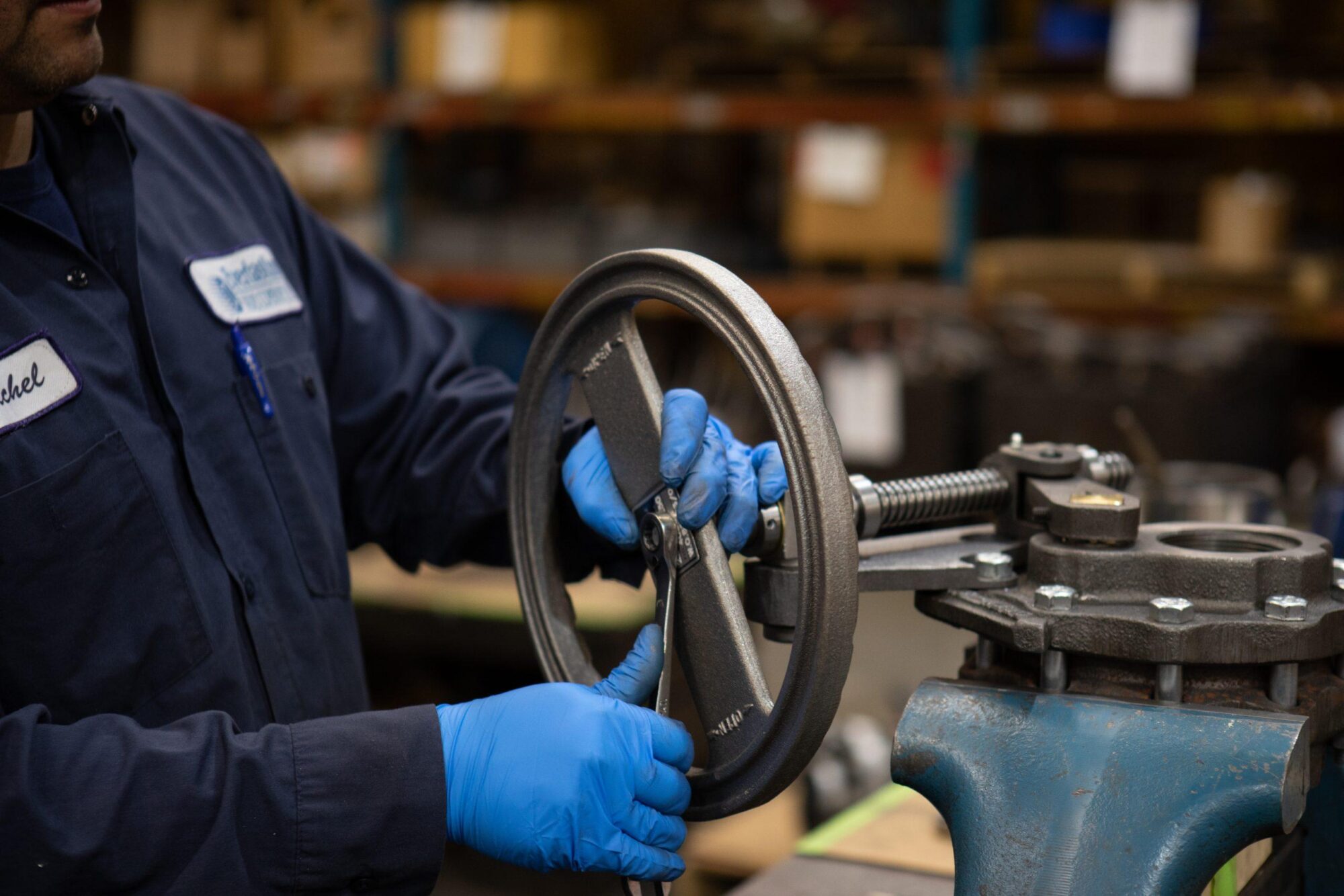 Carbon Steel Valves
For many of our clients, our standard process valves, diverter valves, bulk material valves, and boiler blowdown valves are perfectly suited to their needs. If, after looking at our products, you do not find a valve that meets your needs or fits your application, don't worry! You can still take advantage of our extremely durable, long-lasting rotating valves, as our technology is based on a very flexible design and our engineering team is remarkably skilled. We can customize any valve, or custom build a valve, including creating carbon steel valves to order.
Our process valves can be manufactured in practically any body material, so it is well suited as a carbon steel valve. Our bulk material valve is available in carbon steel and cast iron, and our diverging/converging values are fully customizable in any material including carbon steel, as are our steam boiler blowdown valves.
Whatever it is that you need, and however you plan to use your carbon steel valve, we're pleased to offer the utmost quality and customer service.
Why Choose Carbon Steel Valves
Valve construction material is generally chosen for its strength, and how resistant it is to corrosion. Companies typically choose the material based on the top end of what they need, so they have the right level of function without paying more for strength and corrosion resistance that is not actually needed. While you would not want to use cast iron in a situation where you need a bit of ductility, for example, it could be a more affordable choice in a low-pressure situation where ductility does not matter.
As for carbon steel, it is a popular choice for valve construction. This material is very tough and durable, perfect for severe service applications. Carbon steel has a high hardness rating, high tensile strength, and an excellent impact value. It's great for corrosion resistance and fatigue strength, and is resistant to sulfides, too. It can be cast or forged, giving options for how the valve is constructed.
In industrial settings, carbon steel products are typically used for high temperature and high-pressure applications. Grade WCB carbon steel works to temperatures up to 800 to 850F, and other alloys are suitable for higher temperatures. It isn't commonly used in extremely cold conditions as carbon steel does not remain very ductile when it is used in that environment. That being said, carbon steel valves do work well in cold temperatures that are not so extreme that they are cryogenic.
If you are not sure if carbon steel is the right material for your application, or want to talk more about what types of metals would be best for your valve manufacturing, we are here to help. We are experts in this industry with a lot of experience, and we are pleased to work with you to create a valve that suits your needs perfectly, whether it is ultimately made from carbon steel or something else.
Our Customization Process
When we create a carbon steel valve for your business, if it's a custom valve we are pleased to come to your site to discuss your requirements and evaluate the unique needs of your plant. We want to see your work firsthand so we can ensure that our custom carbon steel valve is exactly what you need, recognizing that these valves are an investment that should be of good service to you for decades to come.
Please reach out to us for more information or to start with a quote. For a quote on process valves, bulk material valves, or diverting/converging valves, you can fill out our form here. For boiler blowdown valve quotes, call our office at (908) 769-0700 or email us at [email protected] for more information about pricing and availability.
Once we have your quote request and understand the logistics of what you need to suit your industrial applications and your plant environment, we can create a quote quickly.
We stock parts for carbon steel process valves and can ship those within four weeks. Custom built valves may take a little bit longer, but we aim to work as quickly as possible without compromising on quality or service. We're happy to help out as much as we can if you need a valve sooner, so do not hesitate to let us know about any time constraints you may have.
Everlasting Valve Company makes valves, including custom carbon steel valves, that work better, last longer, and are more durable than anything else on the market today. Whatever harsh environment you are using these valves in, we know that they will survive, and on the off chance that they need repair, that is built into our customer service guarantees.
Connect with us today to learn more about how we can create custom carbon steel valves to order.