Upgrade Your Dust Collector Valve With Everlasting Valves
Published August 19, 2021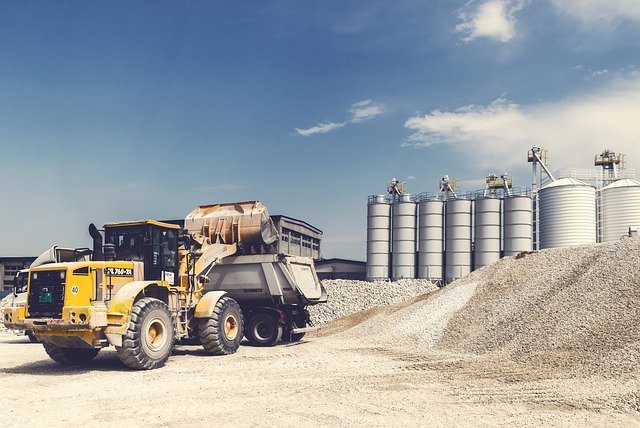 Dusty environments in heavy industries can often lead to costly repairs and unexpected downtime, which can be devastating to your company's operations. In industries such as steel mills, grain, feed, agriculture, concrete, mining, and metalworking, when particulates get into the machines it can mean big problems. This is why it is so important to have a quality dust collector valve.
Air filled with dust is also a health hazard. Especially in the food and beverage industries, dust in the air must be controlled. There is specific equipment that industries use for their handling, storage and drying operations. One of the best ways to control your site and to keep it as clean as possible is with a dust collector valve. These will play a key role in your system's operations. They work to remove dust and particulates that have a huge impact on your health, the health of workers, and the integrity of equipment.
When you look at how a dust collector system functions, you can quickly see the important job of a dust collector valve. Typically, air is pulled or pushed through a duct system, with dust collecting on a bag or similar structure. When there is enough dust, pulses of compressed air through a valve knock the dust from the collector for disposal.
Why A Good Dust Collector Valve Matters
Like any type of industrial valve, a dust collector valve is only beneficial to your business if it is made well, and working to meet your needs. It can be tempting to choose an inexpensive valve, thinking that's a money-saving measure. After all, valves are small and easily replaced, right?
If your dust collection system fails because of a cheap valve that could perform correctly, however, you are looking at a cascade of problems.
Without a strong dust collection system working to its full extent, personnel can be exposed to irritating and potentially dangerous debris in the air. This also creates a fire hazard as dust collects near or on equipment. Accumulated dust and debris interferes with the proper function of that equipment, too, reducing productivity and potentially introducing contamination to the products you are manufacturing.
Your company may be subject to regulatory compliance around air quality and safety. If you do, you are obligated to comply with these rules. A dust collector system makes compliance easier.
With that in mind, it's important to invest in a quality dust collector system and quality dust collector valves that stand up to harsh environments and regular use. With poorly made valves in place, your company will have to keep buying them, over and over again, losing time and money as your plant suffers from the impact of an inefficient or broken dust collector system.
What To Look For
A good dust collector valve installs easily, performs well, functions reliably, and is easy to maintain. It should work well to prevent air loss, resist corrosion, and protect against dust leaks.
For any type of heavy industry, such as food, beverage, automotive factories, power plants, chemical producers, agriculture and grain, highly efficient dust collection systems are imperative. These will reduce or eliminate many of your maintenance concerns. Without a strong dust collection system, employees will be exposed to irritating and potentially dangerous particulates from the air they breathe. When this dust and debris accumulates it will compromise your working operations as well. Your company is most likely regulated as to air quality and safety compliance. You are required to comply with the rules and a dust collector valve will help to make all the difference.
All equipment, especially those in heavy industries, must stand the test of time. This is why it is so important to invest in the best dust collector valve – one that will stand up to not just regular use, but to the harshest of environments, too. Poorly made valves are just that, poorly made, and needing to be replaced frequently. Why lose time and money repeatedly when you don't have to?
Types Of Dust Collector Valves
Diaphragm Valve – this is a compressed air valve operated by a solenoid valve, which opens to allow a pulse to a row of bags.
Solenoid Valve – this type of valve is an electromechanical plunger device and is always either 'normally open' or 'normally closed'. When combined with a baghouse, it is used for the relief of air pressure to activate a compressed air device such as a diaphragm valve.
Everlasting Valves Co.'s bulk material valves are perfect for use in a dust collection system.
These valves are self-lapping and built on rotating disc valve technology. That, combined with an open body configuration, means that as the valve is used the disc face and path is cleared of particulate and debris. This shearing action forms a seal that actually gets tighter over time, instead of wearing down as many other valves do. As a high-cycling dust collector valve, an Everlasting bulk material valve improves with every rotation. This checks high performance and reliable function off the list!
Our Bulk Material Valves Are Just Right For You
Everlasting Valve Company's bulk material valve is the best valve for a dust collection system. Its open-body design allows dust to flow freely inside the chamber. As the valve opens, the accumulated dust and grit are effortlessly cleaned and expelled.
The valve's unique shearing action clears the sealing surfaces of particulate as it works. This forms a seal that gets tighter and tighter the longer the valve is in use.
The valve's performance improves with each disc rotation. This makes it perfect for high cycling applications.
Our bulk material valve also has an exceptionally low leak rate and assures that you're getting a tight shutoff every time. This is crucial for application in dust collectors, as particulate leaks can be devastating for the health of your workers and equipment.
This valve's design also features a separated pneumatic actuator and valve. That allows for easy field packing without removing the valve from the line. The bulk material valve is our easiest valve to install, use and maintain. It is proven to last longer than any ball or gate valve on the market and is ideal for application in dust collectors.
Keep in mind that our bulk material valves are highly customizable. Bulk material valves are available in sizes 2" through 14", handle pressure vacuum up to 100 psig, and operate in temperatures up to 750º dependent on design. Construction of our dust collector valves is carbon steel or cast iron, with flanged or flangeless connections.
When you make the move from a standard valve to an Everlasting bulk material valve, you are in for a major upgrade. Our valves may be more of an investment, but this is an investment for all the right reasons – clear air, reliable equipment, less downtime, and the ease of regulatory compliance.
If you are replacing dust collector valves more than once a year, then you know there is a problem. For more information, download our bulk material valve brochure, and let Everlasting Valves help you to make the move.
Diverter Valves
A diverter valve works exactly like the name sounds. It diverts the flow of particulate between two destinations.
These valves are ideal for application in dust collection systems where the accumulated dust is routed to two or more different locations. They are perfect for conveying or pumping to multiple vessels or storage silos.
Our diverter valves are built with the same self-lapping, rotating disc-valve technology as our bulk material valves. The valve is self-cleaning and wears in with use. This makes them last significantly longer and performs much better than traditional diverter valves.
Our valves are extremely durable and designed to handle the most abrasive materials in the industry. The open-body design ensures that accumulated dust is cleanly expelled. It also protects the closed seat and disc surfaces from abrasion.
Upgrading Your Dust Collector Valve
Moving from a standard valve to an Everlasting bulk material valve used as a dust collector valve is a major upgrade. It does represent more of an investment than an inexpensive valve, of course, but that investment will quickly pay off as you experience clear air, reliable equipment. And you can achieve easy regulatory compliance without having to shut operations down to deal with valve problems and equipment issues. For applications where abrasive solids are handled, our bulk material valves make the perfect upgrade to a dust collector valve for your company.
Buying or replacing dust collector valves more than once a year is a good sign that something needs to change. Let us help you make the most of your dust collector system with our products! Request a quote with our convenient online form, reach out to our team via email at [email protected], or telephone at 908.769.0700.