Industrial Factory Valves At Everlasting Valve Company
Published February 26, 2021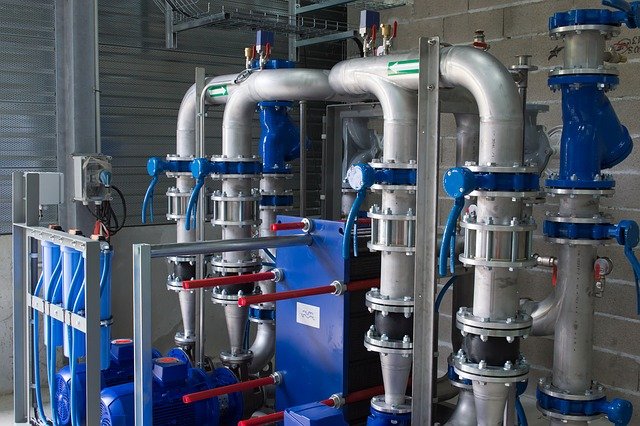 If you have a harsh environment and need an industrial factory valve, then you need to know more about how the Everlasting Valve Company can meet your toughest valve needs. Industrial factory valves come in a variety of types that fit diverse criteria. However, finding the right one for your industrial needs isn't as easy as you might think.
The industrial factory valve focuses on solving plant issues in challenging and harsh environments. That's why the key to finding the industrial factory valve you need is determining who gives you the best innovative design? You want to be able to use a factory valve that can be consistently adapted to whatever level of refinement you need.
Please keep reading if you're interested in learning more about factory valves that work in diverse applications while meeting your companies optimized production needs.
Factory Valves
Factory valves have infinite value when placed in oil rigs, chemical plants, and cement production plants because they provide so many different industrial applications. Often it is the best of industrial valves that can be modified or adapted through innovation. It is this innovative valve that replaces the ball, globe, gate, and pinch valves.
In fact, almost every type of factory or plant environment can benefit from having the right type of industrial valves. The question becomes, what is a factory valve and what's the right type for my plant environment? A valve is defined by the category it's in, and that's specific to the valve's operating mechanism.
When you're able to use an industrial valve that makes your life easier because the valve helps your industry become more efficient, that's a winning combination.
What Is a Valve?
There are a variety of valves with each one providing a different category for diverse operating environments. The below are just some of the more common types of valves. But because the list is somewhat extensive, there are some very innovative and adaptive valves not listed.
Ball – is perfect for a quick turn-off valve because it can be turned off with just a 90-degree twist. Most valves need 360 degrees to turn off manually.
Bulk – this is a valve that lets particulates move freely with its open body configuration. This allows for easy cleaning and expelling because the valve opens up.
Butterfly – is a valve best known for the large-diameter pipes it controls with its unique on and off flow control.
Check – valves that help piping systems avoid reverse flow, protecting their mechanical equipment from particulates or fluid.
Choke – is a valve that is used for high-pressure drops that are usually found in oil and gas wellheads. The valve is inside or around a cylinder and lifts another cylinder up or down as needed.
Diaphragm – is a valve also known as the membrane valve. It's typically used in pharmaceutical environments because it can control the diaphragm flow by movements.
Diverter – is a valve that is revolutionary by using rotating disc technology for self-lapping applications.
Gate – is an excellent way to implement on and off control every time there is a low-pressure drop.
Globe – a valve that uses a cylinder's movement to regulate the flow over a seat.
Knife – a valve that's compact and uses slurries or powders that function as a gate valve does and operates with it's on and off capabilities.
Needle – a valve that is one of the best if you want accurate flow control.
Pinch – this valve is used by many factories that need controlled regulations. It works with the slurry flow.
Piston – this valve provides fluids that are regulated and move them into the suspension as a solid-state.
Plug – is a valve that deals with pressure drop in factory environments that rely on its on and off control mechanisms.
Solenoid – valves that are electrically actuated are used most of the time to provide pneumatic fluid control conditions.
Finally, there's the spool valve that provides hydraulic control that is used in environments that need more choke valve applications.
Best Factory Valves
The best factory valves will go further and last longer while working harder than your every day or standard valves. That's because factory valves are as much your partner for your next industrial need as the tool you'll use to provide the product or service needed for your project. Factory valves are effective and efficient plant operation tools.
The best industrial valves are able to meet your environment's harsh conditions or your factory's challenging surroundings and still help you keep your maintenance costs down while maximizing your efficiency. Top-tiered factory valves will meet the American National Standards Institute (ANSI) through testing, repairs, dimensions, specifications, efficiencies, and more. It's the valves that are able to perform no matter what environment they are in around the world that are considered by ANSI to be the best factory valves.
Get Factory Valves
Never settle for factory valves that don't provide exceptional performance in their engineering and longevity value. When you want to get a valve that sets the bar in high definition within factory industry standards, reach out to Everlasting Valve Company. Everlasting Valves sets the industry standards for all other valve companies.
What's more, Everlasting Valves can provide you with any project or job no matter the severe-service application need. You can put an Everlasting valve in the environment you want and even get it to you no matter where you are in the world. It is the innovation that makes Everlasting Valves, unlike any other valve company, because of its adaptability to meet your high standards.
The Everlasting Valve is able to function in a stellar manner while performing in the most challenging environments. Don't wait one more day to meet your most challenging application with a valve you'll always be able to count on.