Industrial Sand Valves | Sand Separation & Collection
Published May 21, 2020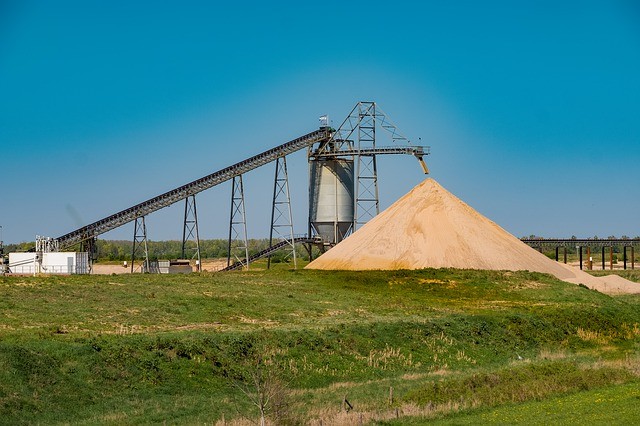 People in all kinds of industrial settings need industrial valves every day. Our clients are wide-ranging, and include cement factories that seek the best deals for ball valves and maintenance firms that had been shopping around better valves.
For the longest-lasting valves on the market, we recommend looking in one place. Right here, at Everlasting Valve Company. Get in touch with us and you will soon discover that our valves are just right for all types of heavy industry and manufacturing. We satisfy the needs of businesses in many industries, including:
Cement Production
Power Generation
Petroleum Refining
Petroleum Production
Chemicals / Petrochemicals
Other Severe-Service Applications
Industrial Sand Valves
The industrial sand industry relies on valves used in product handling as well as for retractable loading spouts. These are used in the unloading of their product from trucks and railcars. Valves for sand separation and collection have to be some of the hardiest valves ever made. They have to be capable of handling highly abrasive flow media, such as industrial sand, silica, slurries, and cement.
Our heavy-duty valves are perfect for using in the industrial sand industry. We offer:
Process Valves
Diverter Valves
Bulk Material Valves
Process Valves
Our Process valves have proven themselves over the decades for handling all kinds of slurry, chemicals, heat, scale, and dry solids. These valves were made for the most extreme environments you can throw at them.
Our Process valves outperform ball valves every time, which pleases our customers looking to lower costs and increase efficiency. Whatever type of industrial application you are running, our process valves will go the distance and never let you down. They are used all over the world in the dirtiest and harshest environments and do the job in the industrial sand industry.
Diverter Valves
Diverter valves are designed to handle anything you can throw at them. For abrasive solids, such as industrial sand, diverter valves keep going. Long after other valves have shut down or become clogged, our diverter valves are known to perform with ease in every harsh application. Our diverter valves can be switched on the fly which eliminate shutting down pumps and the associated wear and tear on them. With our diverter valves, downtime is practically eliminated, which is a big plus for you when things seemingly come to a halt.
Bulk Material Valves
For all applications that are high-temperature, high-cycling, or highly abrasive, such as sand separation and collection, you cannot go wrong with a bulk material valve. Bulk material valves are flexible and you will find them in a wide variety of extreme and severe environments. For all vent and filling applications, silos, cyclones, and other applications, bulk material valves keep on performing.
Why Everlasting Valve Company Is Right For Your Business
Whether you need a sand valve or any other type of valve, our Everlasting original rotating disc valves are the best in the business. They are tougher, stronger, and more durable than all other ball or gate valves out there. Whether you use our process valves, diverter valves or bulk material valves, they all share one thing in common – all feature the unique open-body design and a self-lapping rotating disc that cleans out all process material and takes it away. With each pass of the valve, you get a TIGHTER seal, not one that loosens. These valves just keep getting better. They wear in instead of wearing out.
Sand valves are up against some of the roughest process material out there and our valves will outperform any other type of valve. Those looking for solutions to valve issues eventually find their way to us and their search is over. Instead of hunting for valves that keep wearing out, our valves will take on the jobs and keep going, some for decades without needing replacement.
Our industrial valves are synonymous with durability and reliability. Businesses can't afford lots of downtime or systems that are out of action until they are repaired. We are not your typical valve manufacturer. When you contact us, we come out to your neck of the woods, listen to your problems, assess your needs, and then make our expert recommendations. We can then use our expertise to get you what you need asap. Process valves, boiler blowdown valves, sand valves or any other: we've got you covered.
Best of all, our products are American-made. Everlasting Valves' QMS is ISO 9001:2015 certified, so you know we reach for the highest standards. Stop looking for better valves. Your search is over. Call Everlasting today for your sand valves and all industrial valves.