Pressure Seal Valves for Industrial Uses
Published March 17, 2020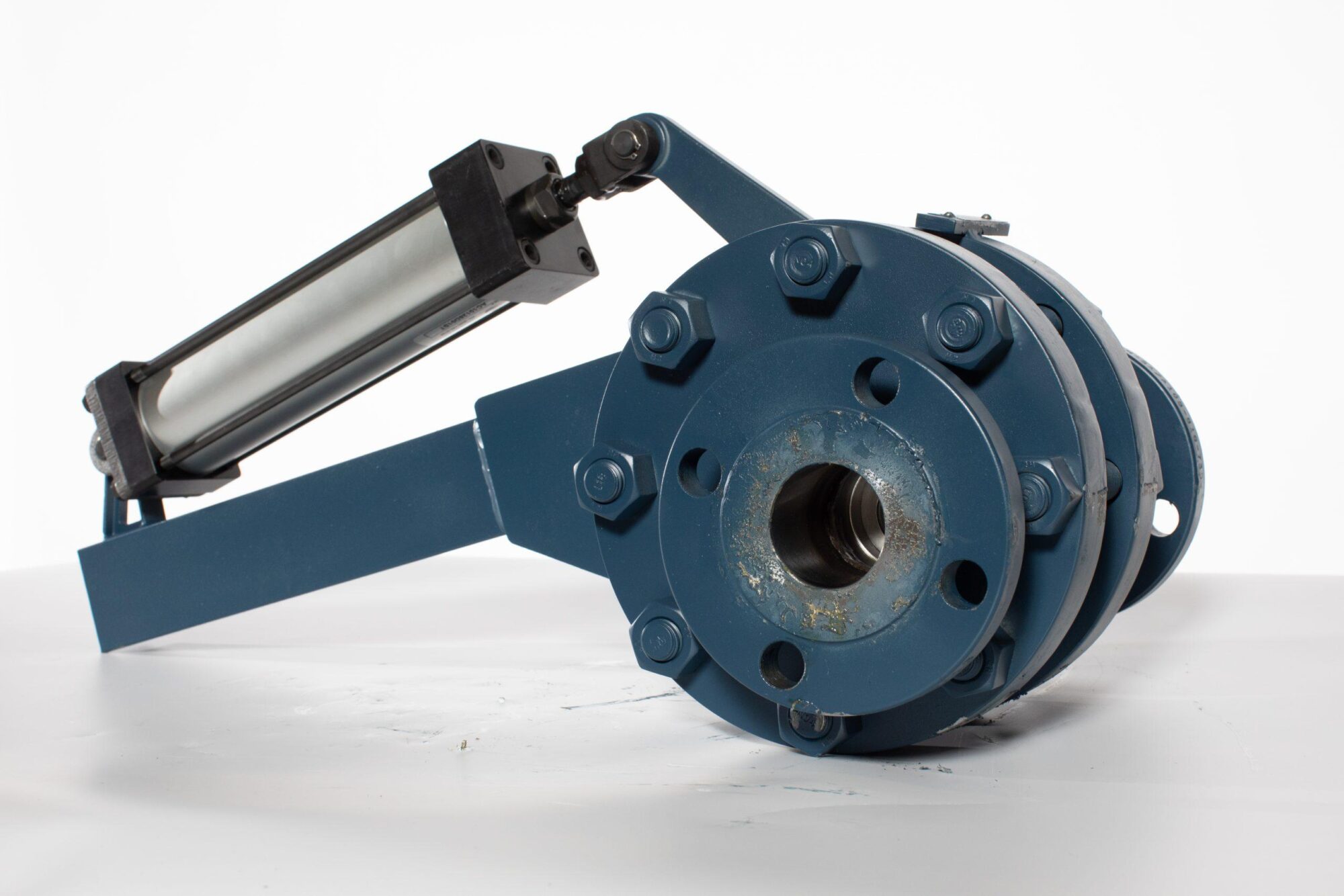 At Everlasting Valve Company, we are different. It's not just because we offer the most powerful, longest-lasting valves on the market today. It is in the way we do business with our clients. We become your partner in solving all of your valve problems from day one and we stay with it until you have what you want.
For anyone looking for high-pressure valves for heavy-duty applications, we are your go-to source. From chemical plants, refineries, power generation, to pulp and paper manufacturers, we can show you how process valves can be used as pressure seal valves.
For about eighty years now, pressure seal valves have been pushing the pressure-temperature envelope. Requirements were always increasing and designs needed to be kept up to date. Over the decades, pressure seal valves have been redesigned until today where they are manufactured from low carbon steel, chrome/moly, and austenitic stainless steel in pressure classes up to 4500.
Process Valves Can Be Used as Pressure Seal Valves
At Everlasting Valve Company, we take pride in all the valves we produce. From boiler blowdown and diverter valves to bulk material and process valves, our valves are built to last. You can literally pull one of our process valves off the shelf and apply it where it needs to go, but we can also customize our process valves to meet your exact requirements.
Our Process Valves are tough and built to last. Their platform is the original self-lapping, rotating-disc-valve design. It features an open-body concept that is self-cleaning with seats that wear in, not out. This is what gives it a tighter seal. And the harder it works, the better its performance.
Whatever operational requirements you need at your facility, we can customize those for you. We are always working hard for our clients and we look forward to our next big challenge. Innovation sets us apart and you will see it in our process valves, which you can use as pressure seal valves.
Process Valve Specifications
Sizes: 1/2″ (12mm) to 18″ (450mm)
Pressure: ANSI Class 50 through 2500, Full vacuum to 10,000 psi
Temperature: -50°F (-46°C) to 1500°F (+815°C)
Trim (Seats & Discs): Stellite #6, 440 Stainless Steel, Tungsten Carbide
Construction Carbon or Stainless Steel, Hastelloy, Inconels, Duplex SS, Ferallium 225,
Your Choice
End Connections: Flanged, Buttweld, Lugged (Flangeless), RTJ
Operators: Air Cylinder, Lever, Hand-Wheel, Spring Return, Hydraulic, Electric
Accessories: Solenoids, Limit Switches, Positioners
What Can Our Process Valves Do
Built for all industrial uses, our Process Valves have been proving themselves for decades in extreme environments where their performance is always on the line. Our Process Valves significantly outperform ball valves when it comes to handling slurry, heat, chemicals, scale and dry solids and they do so with noteworthy ease.
We know you have some of the dirtiest, grungiest applications there are. Our Process Valves will take them on and then some. Process valves, like pressure seal valves, have to take on the most brutal applications like business as usual. For every type of job, from pneumatic conveying systems, vessel discharge, lockhoppers, reactor loading to slurry applications in all types of extraordinary environments, there is nothing our process valves can't handle.
Our valves reduce costs and downtime, and offer a tight shut-off, making them perfect as pressure seal valves. Our industrial valves will be the best valves you ever invest in.
Here is What We Do For You
Once you contact us, we quickly assess your unique plant problems. With your help, we begin to brainstorm solutions. We look to see what you need – boost efficiencies, reduce downtime, drive your maintenance costs way down – anything which has been negatively affecting your company. We then take those worn-out valves and replace them with the best you will ever encounter. We will build you the perfect valve and deliver it quickly, which means more money in your pocket when everything is up and running smoothly.
We understand the complications and challenges you face every day on the job. That is why, from the moment you contact us, we make it our priority to learn all about your unique plant environment and your goals. We can offer reduced maintenance costs, less downtime, increased productivity, and more.
At Everlasting Valve Company, our valves are engineered for exceptional performance. They last forever, which makes their value second-to-none. In addition to our process valves, we offer you bulk-material valves, boiler blowdown valves, and diverter valves. They are perfect replacements for metal seated ball valves, pinch valves, knife gate valves and globe valves, which other industrial valve manufacturers may offer you.
Don't settle for second best. At Everlasting Valve Company, our commitment is to your company with our state-of-the-art valves.