The Types Of Cast Iron Valves We Offer
Published February 14, 2020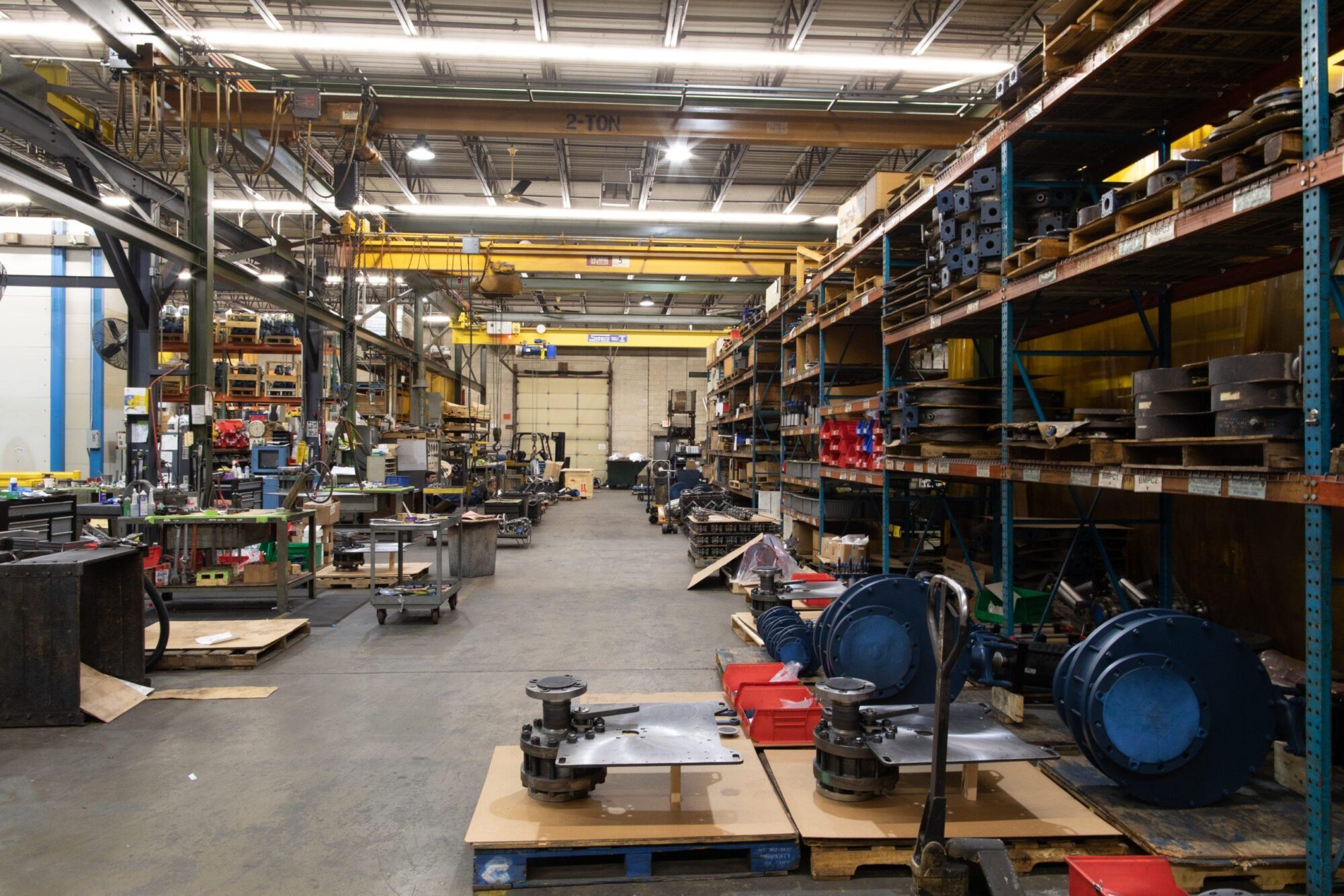 Cast iron valves are a popular material choice in many applications, because of the unique properties of this metal. Companies like yours have to consider all of the aspects of a material when choosing a valve, from its cost to its strength to its ability to resist corrosion. The goal is to find a valve material that functions well without paying more for unnecessary strength or corrosion resistance.
Cast iron is mostly made of iron, with some carbon and a small amount of silicone. It's a material that comes with a high temperature tolerance, low to medium pressure ratings, and the ability to stand up to a lot of vibration. It is also a good choice for valves that come into contact with corrosive material.
One of the only downfalls of cast iron is that it is not as ductile as some other materials, so it cannot be used where a valve might face bending. However, it's a fairly inexpensive, durable, strong material. Cast iron valves are definitely a good choice in a lot of situations. And, of course, casting the material is easy.
Our Everlasting Valve Company product line includes cast iron valves in many of our valve configurations. We understand that this is what our clients want and know the great properties of cast iron. Whatever kind of valve you need, we are happy to work with you to determine if it's available in a cast iron configuration.
Cast Iron Valve Types
Bulk Material
Our Bulk Material Valves move materials through your equipment, even if they are abrasive, high-temperature, or otherwise challenging for most typical valves. When you choose cast iron valves for bulk material handling, you do not need to worry about corrosion or temperature, nor the valve weakening or breaking through vibration. Add in Everlasting self-lapping, rotating disc technology, and your bulk material will withstand time and the service environment.
Our cast iron valves for material handling are available in sizes of two inches through eight inches available from stock.
Diverter Valves
Used in many applications, our Diverter Valves offer all of the great technology of our rotating, self-lapping valve technology, alongside the ability to switch on the fly, virtually eliminating downtime and bumping your production to new levels. As with all of our valves, our cast iron valves for diverting are built to withstand abrasion, heat, pressure, and other challenging conditions without failing or slowing down.
When you want cast iron valves for this purpose, we have them. All of our industrial diverter valves are available in cast iron, in various sizes and operator types.
Boiler Blowdown
Crucial in any boiler, a boiler blowdown valve needs to last. Our valves are built to last, even in thick slurry. The rotating, self-lapping construction of all of our valves ensures that while in use for boiler blowdown, these valves clear out boiler scale, improving with use instead of wearing out.
Our Boiler Blowdown Valves are available as both carbon steel and cast iron valves to meet your needs. As with many of our valves, the configuration options are many, with various sizes, pressure classes, connections, and operations. That means that there's an Everlasting cast iron valve for any kind of boiler setup.
Custom Valves
If you don't see the type of valve you need or you've not seen an Everlasting valve in use for your required application, don't worry. Our engineering team is highly skilled in using that platform to create fully custom valves for our clients. We design and manufacture custom valves of all types, designed to replace ball valves, gate valves, globe valves and pinch valves. Just let us know what you need, and our team will come on-site to get a comprehensive understanding of your systems.
To get started with your own cast iron valves, contact us today or fill in a quotation request. You can also contact our team via email at [email protected] or call us at 908.769.0700.